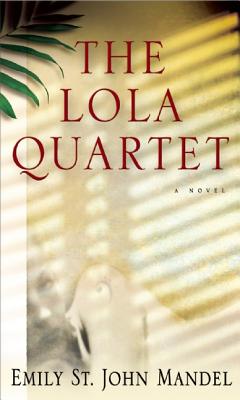 Indie wunderkind Emily St. John Mandel's third novel, The Lola Quartet, begins with a hefty money heist and a quick getaway. It then flashes to a man alone in a practice room, playing "Rhapsody in Blue" on the piano. This mixing of music and mystery sets the tone for the rest of the book, which reads like literary noir. The stultifying Florida heat, described in sultry prose, lifts only in the cool refuge of run-down jazz clubs and all-night diners. As the title suggests, music binds the four main characters together, and however weak their friendship, they share a common love of beautiful sound. The passages that detail jazz read with the lyricism their subject demands.
When Gavin, recently ousted from his New York newspaper job, returns to his Florida hometown to crash with his sister, he discovers some shocking news about his high school girlfriend, Anna, who ran away after graduation. He learns that Anna was pregnant, perhaps with his child, when she fled. This revelation leads him back to the other three members of his old jazz quartet from high school. Gavin's investigation of Anna's crime and disappearance, revealed through both flashbacks and present-day scenes, comprises the thrust of the suspenseful narrative.
Anna herself, the subject of so much speculation, reads as underdeveloped, however. While we are told why the other characters so urgently want to be with and protect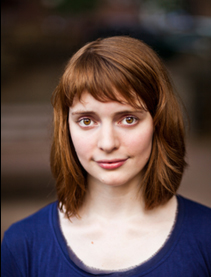 her—she is vulnerable and gutsy, sure— the reader never fully feels the impact of this characterization, in part because Anna's scenes often come across as more cinematic than literary, more surface than substance. It's hard to believe that Anna would be able to live a life on the run as described with a child in tow. Also, by nature of the narrative's structure, Anna is offstage for long sections, though her enigmatic qualities do contribute to her allure. But the ending does not earn the novel's earlier coyness; the final scenes are anticlimactic in contrast with the tone of urgency struck earlier in the plot.
Still, a solid literary thriller is a pleasant find. Despite its flaws, The Lola Quartet is a stylish and suspenseful read.
---
Further Links & Resources
Check out Mandel's other novels here.
Over at The Millions, you can find lots more of Mandel's musings.