David Bajo is the author of The 351 Books of Irma Arcuri (2008, Viking/Penguin) and Panopticon (2010, Unbridled Books). He was born and raised in San Diego, California, and received an MFA in fiction from UC Irvine. Bajo now lives in Columbia, South Carolina, with his wife and fellow novelist Elise Blackwell. He teaches creative writing and directs the MFA program at the University of South Carolina.
Bajo's latest novel, just out from Unbridled Books, is Mercy 6. It is the story of Dr. Mendenhall, a seasoned ER physician who receives four bodies from four separate parts of her own hospital. Their cause of death is a mystery, and the building is immediately shut down to prevent the possible spread of contagion.
But Dr. Mendenhall doesn't believe it is a contagion. In order to uncover the truth, she must navigate hospital administration, government officials, a hotshot virologist, and the architect who designed the hospital to contain just this type of epidemic.
Mercy 6 is as much a medical thriller as it is a literary novel of ideas. While Mendenhall struggles with the difference between viral and ballistic injuries, the author explores the very notions of exposure and containment, or knowledge and objectivity. It is a book not just about a medical mystery, but also about the mysterious natures of memory, of science, and of truth.
Interview:
Tyler McMahon: I'm interested in hearing about the genesis of this novel. What sorts of issues—medical, architectural, or otherwise—were you interested in exploring, when you came up with this premise?
David Bajo: I wanted to write about our contemporary viral society, how speed, efficiency, and flash supersede truth and sensibility. This phenomenon gains importance as we all become more connected and more quickly connected. I'm not sure that Francis Bacon's infamous and oft-repeated claim that knowledge is power applies today. The most powerful claim or impression is the one that goes viral. Truth, science, research—knowledge—don't seem to matter much in this process.
My protagonist, Anna Mendenhall, functions on science, research, and instincts wrought by ten years of ER training and experience. Her opposition is the information that goes viral and those forces that benefit and gain power from that information. That information is based on appearance, fear, profit, and prescribed anticipation. These forces infect her as well, and her allies. It's disorienting and very challenging when our gained knowledge and cultivated instincts run counter to trends, to that which goes viral. We doubt ourselves.
I also wanted to write about building memory, about how buildings—such as renovated hospitals—have memories contained within their infrastructure. The character of Mullich, the architect, informs and acts out this issue. I thought that might make an interesting pairing, Mendenhall and Mullich. These two issues, to me, seem somehow linked, at least novelistically.
That's fascinating. One of my favorite threads in Mercy 6 is the way that truth and sensibility are often obscured by expertise. Doctors see things through the lens of their own specialties. At one point, Dr. Mendenhall states that "we projected our knowledge of the bodies. We took what we knew well and used it to describe what was new to us." You mentioned how Mendenhall is guided by science and experience. However, she's also prone to seeing what she wants to see in the victims. Do you consider her an objective protagonist, or is she just as vulnerable to certain tendencies associated with our contemporary viral society?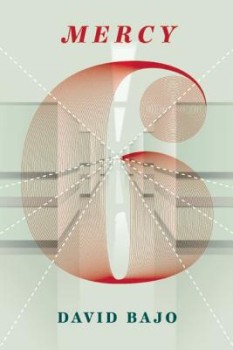 She's a dedicated physician and scientist, fascinated in her work and its possible discoveries. She's good at what she does and knows this. But she's very human, entirely exposed and susceptible to the viral society that sweeps through the hospital, the city, the world. Like many dedicated professionals, she is proud of her knowledge and her abilities. This type of pride often and understandably produces myopia. As she notes repeatedly, "We see what we are." One thing that sets her apart in the action is her belief in collaboration, in her constant seeking of the ideas of others. She pursues this on both conscious and subconscious levels throughout the story, inside and outside the hospital, inside and outside her field. I think this makes for an effective protagonist, someone consistently pulled between her individualism and her understanding of the value of collaboration.
Also at work within her is a physician's belief in her own immunity. To be effective, a doctor can't fear contagion. This notion is one of the fascinating ironies of Camus' The Plague. Dr. Rieux is elbow-deep in the contagion that is killing the quarantined city of Oran, yet he survives as one of the few who does not contract the disease. There are physiological and practical reasons for this kind of immunity. But there's something fascinating and unknowable about it, too.
Could you talk about the research process for Mercy 6? How did you get such an authority over modern medicine, as well over the minutia of hospital procedure?
I come from the most medical family that has ever existed. My father was a physician for over forty years. My sister, Suzanne, has been an ER doctor for over twenty years, working in big-city hospitals throughout southern California. My brother, John, is an ER nurse. Three more of my siblings are physicians and four more are nurses. My mother was a nurse. The nine siblings born before me in my family were all pre-med or nursing. I grew up in hospitals, not as a patient but as observer. A distanced but highly interested observer because I was fascinated by what I saw but had no thoughts of pursuing any medical profession. I suppose I was programmed to write this particular novel. Mendenhall and the hospital she battles within and against are syntheses of my family, my other life.
Dinner talk was almost always medical, peppered with odd cases and fascinating human reactions to physiology. My father, one of the last doctors to make house calls, would often take us kids on these calls, these long drives over the Otay Mesa visiting a most unique cast of characters. In Mercy 6, I barely scraped the surface of the vast bank of medical cases I had at my disposal.
It's particularly interesting to learn that your father was one of the last doctors to make house calls. Throughout Mercy 6, there's a subtle suggestion that hospitals are places of sickness, rather than of health—an idea that's certainly been borne out in the news recently, with the rise of hospital-acquired infections and so on. Do you think that this novel is at all informed by nostalgia for an earlier era of medicine?  
It's informed by that particular nostalgia, but not completely sympathetic toward it. It's part of Mendenhall's internal struggle. She kind of yearns for a time when medicine was perhaps more connected to patients and when it was a less complex and varied science. That's why she often goes to the hospital roof and stargazes. That practice ends up serving her well in the contagion crisis she faces. It gives her that necessary averted vision, something that is lacking in the highly specialized and technological medicine of today. But she relies heavily on the most cutting edge science she can find and knows when to push aside sentiment. Sometimes she pushes too quickly and too firmly.
I'll give you the short version of my dad's last house call. A pregnant patient first contacted him a week before her due date. No prenatal care at all, a cold case out of the blue. Then she called him at two in the morning to tell him her time had come. She lived in a small apartment in one of the roughest areas of San Diego. When he got there, he found her place had no electricity. He heard her groans from outside and had to break down the door to get in. He stumbled through the dark to get to her. Nothing was visible to him except what he could see in the tiny focused light of his headlamp. (Remember those?) He saw her face for the first time, an expression of agony and terror. She was huge. He delivered the baby in fragments of light, screams, and torn sheets. Then he delivered a twin. Then a triplet. He had to drive them all to the hospital using a neighbor's Monte Carlo because his own car had been stripped while he was tending to the woman. How nostalgic would you be after that?
Is there any particular reason why you had no interest in pursuing a career in medicine? Were you at all turned off by the fact that it was something of a family business?
I still love science and math. I was never turned off by my family's obsession with medicine. But there were two libraries in our house. The downstairs library was for medical texts, science books, and references. The upstairs library was stuffed with literature: plays, classic novels, poetry, art, and pulp fiction. A lot of it came from the high school and college texts brought home by the nine siblings ahead of me. That library was more comfortable. It had soft chairs, an ocean breeze, and sunset light. It was quiet and there I could find solitude, which was at a premium in a family of 15 kids. I was lured by words rather than repelled by science and numbers. My first novel, The 351 Books of Irma Arcuri, taps into that dynamic.
I was lured by words rather than repelled by science and numbers.
How did you manage to navigate the line between research and speculation—particularly as it relates to the medicine?
I guess, because of my family experience, it wasn't a case of navigating a line between the two, but rather navigating the trajectory of research to speculation. I've seen, through my father's and my siblings' work, how medicine has advanced and how protocol has changed. It's second nature for me to imagine where medical science will venture, both in terms of improvement and pitfalls.
I have always loved reading novels and medical cases. These were the books filling the shelves of my family's crazy house. As a kid, one of my favorite novels was Michael Crichton's The Andromeda Strain. I'd forgotten that until my brother (John, the ER nurse) reminded me after he saw the early publicity for Mercy 6. As a middle-schooler, I read and re-read that thing until the spine broke. At the same point in time, I also broke the spine of Camus' The Plague. That work remains as perhaps my all-time favorite. Speculation is most effective and compelling when applied in the slightest of doses.
Mercy 6 has been described as a medical thriller, but it's also a highly literary novel full of big ideas. I'm curious about how conscious you were of genre conventions while writing it. Have you read many thriller-type novels—medical or otherwise (apart from The Andromeda Strain)? Did you consciously set out to comply with—or to subvert—any particular aspects of that genre?
One of my favorite novels is José Saramago's Blindness. It's a great work of literature. It's use of compression is remarkable, truly experimental yet highly accessible. It's also a fantastic medical thriller. Another of my favorites is Michel Faber's Under the Skin. These two literary works parry with genre conventions, contain beautiful prose, and address big, contemporary issues. They loom in my literary background.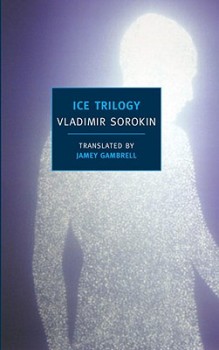 More at the forefront was my writer's interest in plot. In some literary circles, "plot" is the ultimate four-letter profanity. But I think good plotting is elegant, every bit as aesthetic as any of the literary elements. So I read some new genre works that were pitched as plot-driven. Almost all of these relied much more heavily on backstory and most of this backstory was designed to develop character, even the character of murder victims. I think Robert Ludlum's The Bourne Identity kind of made a statement toward that phenomenon, both questioning it and drawing on it. It offered a protagonist with an erased background, then, ironically, forced the reader and the story to be obsessed with the protagonist's background.
I finally found something, recommended by a colleague, that was almost purely plot-driven. That was Vladamir Sorokin's Ice. Going into Mercy 6, I thought of story as a plane defined by x and y axes, with the vertical y representing action, the horizontal x representing the world of the novel. The intercession of the two forms plot. I wanted to see how vertical a novel could be. I knew that no matter how dominant and high the vertical y became, the horizontal would still grow through impression and nuance. If I did it right.
I'm sure that a lot of writers and writing students are familiar with plot's low standing in the fiction workshop. Has your interest in elegant plotting intersected with your teaching at all?
Yes, very much. I would say that plotting—elegant plotting—is the element of literary fiction that our MFA writers want to know about most. As workshop leader, it's my biggest challenge because plot integrates all of the other elements—setting, imagery, character, tone, style, voice, dialog, etc.
Through the Open Book Series run here by Elise Blackwell, our MFA program brings in highly accomplished and acclaimed writers to give master classes. I love it when those writers talk about the importance and challenge of plot. David Mitchell, Jennifer Egan, and John Banville, among others, did this with far more influence and élan than I could ever muster.
Are you at work on a new novel? What's your next fiction project?
I'm working on a novel set in Scotland about our contemporary relationship with sound. I was able to travel to Edinburgh, the Highlands, and the Hebrides on a research grant. I'm very excited about this novel's process. The discoveries are endless and fascinating.