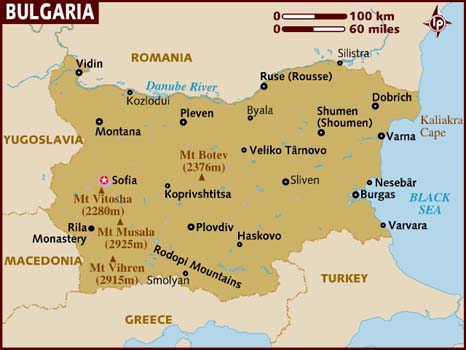 In the summer of 2009 I had the wonderful good fortune to participate in the 2nd annual Sozopol Fiction Seminars in Bulgaria, which are hosted by the Elizabeth Kostova Foundation. At the time, I knew almost nothing about the country. So little, in fact, that when I was asked to submit one of my stories for translation (for a reading as part of the closing ceremony), I chose one about ice-fishing. I'd grown up in northern Michigan, and all the locals went out on the ice to fish once the lakes froze over. No doubt this would translate in a post-Soviet country, I assumed. And I imagined the Bulgarians in the audience during the reading nodding in recognition at our shared experience, at how our two cultures might seem quite different but were in fact quite similar. From here my imagination spun a grand vision of both American and Bulgarian fishermen in parkas hunkered over holes in the ice, thousands of miles a part, yet both experiencing the solidarity of their respective Fargo-like landscapes of howling winter winds whipping past them.
A few weeks later, the translator wrote. He had two questions:
1. Is the ice on a lake?
2. How does a tip-up rod work? I know it's for catching fish, but I need a visual image of it in order to find a good Bulgarian (quasi) equivalent.
Looking closer at a map, I realized that Bulgaria's southern borders were with Greece and Turkey, and its eastern border the Black Sea. In short, the climate was nearly Mediterranean. Not so much ice fishing…
Needless to say, if there was anyone doing the learning on that trip it was me. And learn I did—of Bulgaria's rich literary culture, of its commitment to literary criticism, of its diverse history, and of its generosity of spirit. The week I spent in the capital city of Sofia and in the historic town of Sozopol, where the seminar is held, were inspiring. It was here that I cemented friendships not only with Bulgaria writers, journalists, and publishers, but also with American ones, including FWR's own Contributing Editor Steven Wingate, who I met during the trip, and who—like me—fell in love with the place so much so that we both found ourselves back there again last year.
And I'm happy to say I'll be headed there yet again, for the sixth-annual seminars, which will take place from May 23rd to 26th. Follow-up events as a part of CapitaLiterature, also hosted by the Elizabeth Kostova Foundation, will take place in Sofia on May 28th and 29th.
This year workshops will be lead in English by Elizabeth Kostova (US), author of the best-selling novels The Historian (2005) and The Swan Thieves (2010), and in Bulgarian by Vladimir Levchev (BG), author of nineteen poetry collections (four published in the U.S.) and the novels Krali Marko: The Balkan Prince (2006), 2084 (2009), and The Man and the Shadow (2012). Guest lectures will also be given by Pulitzer Prize winner Richard Russo (US), author of such novels as Empire Falls and Nobody's Fool, and Vladislav Todorov (US/BG), a writer and a screenwriter who is the author of the novels Zift (2010) and Zincograph (2010), both of which have been made into films.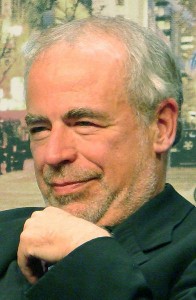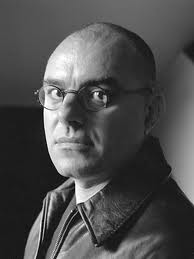 Richard Russo (above, left) and Vladislav Todorov
The deadline for applying for this year's seminar is March 15th. So there's still time!
Here's the Details:
Five participants writing in English and five writing in Bulgarian will receive scholarships.
A scholarship covers tuition, room and board, in-country transportation, and 50% of international travel expenses.
In order to apply, applicants must complete an online submission form and attach all materials as required: a biography (maximum 300 words), a statement of purpose (maximum 1 page) and a fiction writing sample (an excerpt from a novel or a short story/stories; at least 10 but not more than 20 pages; styled in Times New Roman font, 1800 characters per page, including spaces).
A letter of recommendation, sent directly to the Elizabeth Kostova Foundation via e-mail by the recommender. The letter should be sent to: silieva@ekf.bg.
Only online applications, available here http://www.ekf.bg/ekfa/en/apply.php will be accepted.
For more information on how to apply, or details about the seminar, please visit the EKF Website.
---
Further Links and Resources: