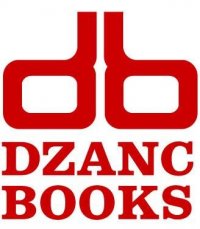 Take a day off to write next week. Or maybe just an afternoon. Either way, you can disconnect for a few hours, put pen to paper or fingers to keyboard, and in the process help raise money for Dzanc Books. Each year Dzanc holds a Write-a-Thon to raise money for their Writer-in-Residence Program and the Dzanc Prize. These charitable programs help put writers into schools and other places like VA hospitals, prisons, and refugee communities. So you'll not only be helping a great nonprofit organization, but also setting aside some time for yourself and your work. As someone who's participated in the past, I can say that this is a great excuse to turn off everything but the word program on your computer. In fact, the most recent story I published ("What We Can," which appeared in the Summer 2010 issue of Glimmer Train) was written almost in its entirety during the 2008 Write-a-Thon, which had the theme of "change" as a prompt. So I hope you'll join me for this year's event.
The 2010 Write-a-Thon will take place September 2nd-5th. Choose a day, choose an afternoon, or choose just a few hours to set aside. As always, a prompt will be supplied if you'd like a theme to write on (though this is certainly not an obligation). And if you choose to write during more than one day, you will receive variations on the prompt.
Participating is very easy:
Send an email stating your interest to info@dzancbooks.org. This is not a commitment, simply a way to register so that you'll receive the daily prompt and have access to the website.
Promote the event via email or Facebook or on your blog, with the hopes of both spreading the word and finding sponsors. Sponsors can donate as little or as much as they'd like, and it can either be a single amount or based on the number of hours that you end up writing. Whatever they prefer.
At the end of the day, send in your work to the email above. Once the Write-a-Thon has finished, Dzanc will create a special pdf of collected work that they'll send to participants and sponsors as a digital anthology. Note: you can state whether you want your work included or not.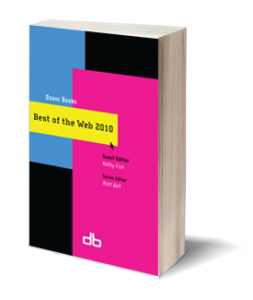 The writer whose sponsors donate the most will receive a full run of the 2010 Dzanc titles:
Further Adventures in the Restless Universe, stories by Dawn Raffel
The Taste of Penny, stories by Jeff Parker
The Best of the Web 2010, guest edited by Kathy Fish
Pirate Talk or Mermalade, a novel by Terese Svoboda
Asunder, stories by Robert Lopez
For questions, please contact Dan Wickett: wickettd@yahoo.com