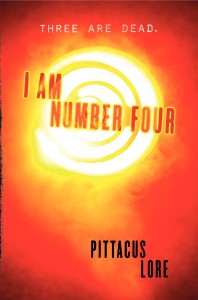 Lots of digital ink has been spilled this week about James Frey's Full Fathom Five endeavor. In simple terms, the company has enlisted bright young writers (most from MFA programs) to try to write the next big Young Adult series, a la Twilight or Harry Potter. Hillary Busis on MEDIAite has an article looking at two competing pieces (both published 11/12/10) – one in the Wall Street Journal, one in New York Magazine – and their very different takes. The blogosphere has picked up the story and run with it. Busis writes:
The articles' tones vary drastically. The WSJ's Katherine Rosman and Lauren A. E. Schuker offer a measured view of Frey's operation, noting how little Frey pays the young writers he employs ("they get $250 upon signing and another $250 upon completion of a book") as well as how successful its first major product, a story called I Am Number Four that's being adapted into a movie by Michael Bay and Steven Spielberg, has been. New York Magazine's Suzanne Mozes, by contrast, is unabashedly negative in her (much-longer) piece. She accuses Frey of rampant exploitation and implies that the bestselling author is an insufferable, amoral egomaniac ("he's in it to 'change the game' and 'move the paradigm'; he won't write anything that doesn't change the world," she writes).
As Busis points out (and Mozes writes about in her own article), Mozes has a personal ax to grind with Full Fathom Five – they were once in discussions with Mozes to write a book for them, which fell apart after she tried to negotiate the contract.
Regardless of how comfortable you may be with the idea that a team of writers can come up with "the next big thing," do you draw a line between fiction written specifically to the market, and a book written because the author feels he must, regardless of its marketability? Of course, most writers want to be read, some even dream of making a living from their writing. So, where does art end and commerce begin?*
*Read more about this question in Scott Parker's two-part essay, "The ReCorrections".