As usual, my holiday shopping consisted of lots of hours lost in bookstores, just browsing around, and finding at least as many books that I wanted, as I did books for friends and family. Yep, I'm a bit of a one-trick pony on the gift front – the equivalent of an aunt who always gives hankies. Usually I'm on the hunt for specific things, so my head isn't all that turned by covers, but this year I couldn't help but notice the attention to aesthetics that many of the houses are putting into their bindings. Here are some favorites.
Europa Editions – is a New York-based publisher of literary fiction, high-end mystery and noir, children's illustrated fiction, narrative non-fiction, and memoir. Approximately two-thirds of the titles on our list are works of literature in translation. Their lovely softcovers and color-blocking get me every time.

Open Letter Books – is the University of Rochester's literary publishing house. Dedicated to connecting readers with great international authors and their works, Open Letter publishes 12 books a year and runs an online literary website called Three Percent. They also pay attention to aesthetics, and it shows.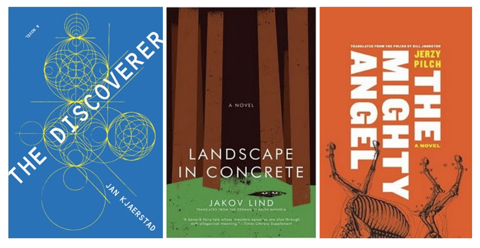 Seagull Books – publishing arm of the 37-year-old Seagull Foundation for the Arts in India. Seagull offers literature in translation, series on Censorship and Offense, several branches of theory, in short – a wealth of the political and the wonderfully entertaining. Not all the covers are the graphically punch black-and-white with a pop of color, but they're all eye-catching.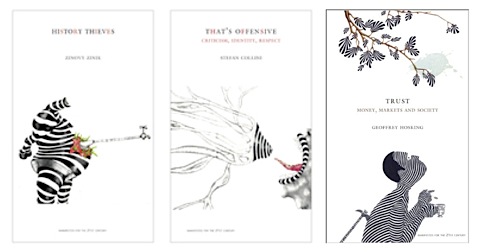 White's Books – this British publisher's tomes remind me a bit of the Penguin Classics, but with a wrap-around design on the clothbound cover that I find even more gorgeous. There are only eight titles on offer at the moment, but each one is pure bliss.