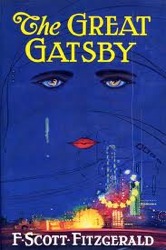 The announcement that Carey Mulligan has been cast as Daisy Buchanan, Leonardo DiCaprio as Jay Gatsby, and Tobey Maguire as Nick Carraway in Baz Luhrmann's film adaptation of The Great Gastby has gotten me thinking about film adaptations in general.
I'm of two minds. Sometimes the director or actors chosen are enough to entice me. When Joel and Ethan Coen signed up to make No Country for Old Men, Cormac McCarthy's searing Western/manhunt, I knew I would see it. They did not disappoint. But by the same token, I have resisted seeing another McCarthy novel, The Road, because I didn't want to lose the image of the father and son, so impressed on my mind. Maybe there are certain books I like too much to ever see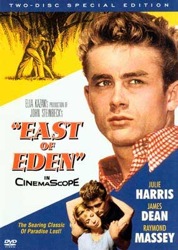 the film version, for fear the image in my mind's eye will be dimmed. Sometimes an adaptation of a small part of a sweeping work – like the 1955 Elia Kazan-directed East of Eden, which starred James Dean – captures the mood of a long novel without trying to do more than can be tackled in a film's confines. What do you think? Are there adaptations that you think do a favorite novel justice, or even outstrip the original work? Are there books you'd be reluctant to see on the big screen because their original impression on you was so powerful?