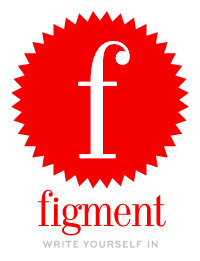 With gangbusters press coverage on Monday, Figment.com launched a fiction-sharing site. Co-founded by Dana Goodyear, staff writer at The New Yorker, and Jacob Lewis, a former Managing Editor at The New Yorker, the site sets up its mission like this:
Figment is an online community to create, discover, and share new reading and writing. Follow your literary obsessions. Find fans for your work. Read the latest by your favorite authors. Vote up the best stories. Embrace your inner book nerd. Read. Write. Procrastinate. Repeat. Whatever you're into, from sonnets to mysteries, from sci-fi stories to cell phone novels, you can find it on Figment.
In some ways, Figment sounds like a cloud-edited literary journal, and reminds me a bit of sites like Shelfari – only with content, not just reading lists. The NYTimes article says the website is geared toward teenagers – so, very early writers – but I didn't (immediately) spot this caveat on the Figment site. There is definitely something to be said for editors and the curated lit mag, but the idea of sharing writing and connecting with readers online – in a centralized spot – is intriguing. All this assumes that you're not actually trying to sell a copy of your story, but perhaps such sites will provide a portal to readers actually paying for one in the future. What do you think? Is there a time and a place for giving readers a taste of writing, in order to build an audience?