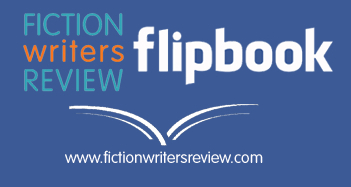 Every few weeks, we launch a new Fiction Writers Review "Flipbook." During the past two and a half years, we've featured more than 50 interviews with authors established and emerging. They've had such valuable insights into the writing life – from thoughts on process and craft to ideas about community and influence – that we wanted to find a way to further these conversations within our community. Each Flipbook highlights some of the very best of the conversations on our site, centered around a particular topic.
Our latest Flipbook is now up on the FWR Facebook page, with an exclusive slide right here on the blog.
This Flipbook's theme is "Influence," and features quotes from Ron Carlson, Margaret Lazarus Dean, Allan Gurganus, Benjamin Percy, and Hannah Tinti. Flip through, share with your friends and fellow writers, and most of all, enjoy!
We're also hoping that you'll add your voice. Let us know how you approach research for a new project, or pass on favorite quotes from writers on the subject.
Here's an exclusive slide from Joshua Furst. Head over to our Facebook page for the rest of this album.
[Click here for the rest of the "Influence" Flipbook!]


Joshua Furst is the author of a story collection, Short People, and a novel, The Sabotage Café. He worked in theater in New York for many years. Furst, a graduate of the Iowa Writers Workshop, has received a Michener Fellowship, the Chicago Tribune's Nelson Algren Award, for the 1996 short story "Red Lobster", the 2008 Grub Street Fiction Prize for The Sabotage Café, and fellowships from The MacDowell Colony and Ledig House. He has taught writing at several schools, including the University of Texas, Eugene Lang College, and, currently, the Pratt Institute. Furst, along with writers Lisa Dierbeck, DW Gibson, Dale Peck and Choire Sicha, founded Mischief + Mayhem Books in 2010.
The full interview containing this excerpted Flipbook page was originally published at Fiction Writers Review and can be read by clicking here: Sabotage and Subversion: An Interview with Joshua Furst.