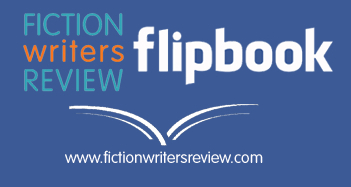 Every few weeks, we launch a new Fiction Writers Review "Flipbook." During the past two and a half years, we've featured more than 50 interviews with authors established and emerging. They've had such valuable insights into the writing life – from thoughts on process and craft to ideas about community and influence – that we wanted to find a way to further these conversations within our community. Each Flipbook highlights some of the very best of the conversations on our site, centered around a particular topic.
Our latest Flipbook is now up on the FWR Facebook page, with an exclusive slide right here on the blog.
This Flipbook's theme – in honor of Valentine's Day – is "Inspiration," featuring reflections from Tracy Chevalier, Dan Chaon, Anthony Doerr, Charles Johnson, and Yiyun Li. Flip through, share with your friends and fellow writers, and most of all, enjoy!
We're also hoping that you'll add your voice. Let us know how you approach research for a new project, or pass on favorite quotes from writers on the subject.
Here's an exclusive slide from Ruiyan Xu. Head over to our Facebook page for the rest of this album.
[Click here for the rest of the "Research" Flipbook!]


Ruiyan Xu was born in Shanghai and moved to the U.S. at the age of ten. Her debut novel, The Lost and Forgotten Languages of Shanghai, is, in part, a meditation on the failings of language—a study of a family divided by words—the book itself is a testament to language's power. Xu won the 2004 Hochstadt Award from Hedgebrook and a 2005 Jerome Foundation Fellowship for Emerging Artists. Her many residencies and fellowships include the Anderson Center, the Espy Foundation, Ragdale, and the Virginia Center for the Creative Arts. Her writing has been published by The New York Times, and elsewhere. She has mentored young women writers through Girls Write Now and lives in Brooklyn, New York.
The full interview containing this excerpted Flipbook page was originally published at Fiction Writers Review and can be read by clicking here: Among Strangers: An Interview with Ruiyan Xu.