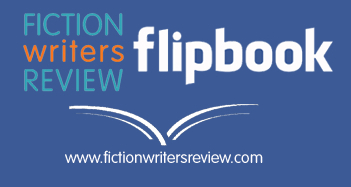 Two weeks ago we launched a new feature, the Fiction Writers Review "Flipbook." During the past two and a half years, we've featured more than 50 interviews with authors established and emerging. They've had such valuable insights into the writing life – from thoughts on process and craft to ideas about community and influence – that we wanted to find a way to further these conversations within our community.
Our second Flipbook is now up on the FWR Facebook page, with an exclusive slide right here on the blog. Every few weeks we'll post a Flipbook that highlights some of the very best of the conversations on our site, centered around a particular topic.
This Flipbook's theme is "Research," featuring reflections from Ruiyan Xu, Benjamin Percy, Tatjana Soli, Anthony Doerr and Allan Gurganus. Flip through, share with your friends and fellow writers, and most of all, enjoy!
We're also hoping that you'll add your voice. Let us know how you approach research for a new project, or pass on favorite quotes from writers on the subject.
Here's an exclusive slide from David Ebershoff. Head over to our Facebook page for the rest of this album.

[Click here for the rest of the "Research" Flipbook!]


David Ebershoff is the author of two short story collections, The Rose City and Pasadena, and two novels, The Danish Girl and, most recently, the international bestseller, The 19th Wife. If there is such a thing as a "chronicler" of fiction, Ebershoff belongs in such prestigious company. He does not travel down easy roads—his work has been set in 1930s Europe, early-1900s California, and Utah during the mid-to-late 1800s—but his journeys pay off for us as readers. He has won a number of awards, including the Rosenthal Foundation Award, the Lambda Literary Award, and the Ferro-Grumley Award for excellence in gay and lesbian literature. Ebershoff has taught creative writing at New York University and Princeton and currently teaches at Columbia University. He is an editor-at-large at Random House and lives in New York City.
The full interview containing this excerpted flipbook page was originally published at Fiction Writers Review and can be read by clicking here: Imagined Landscapes of History: An Interview with David Ebershoff.