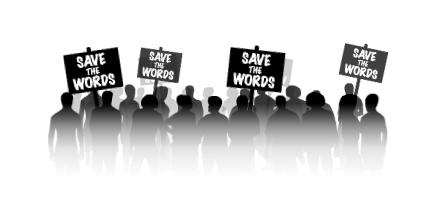 During the holidays, everyone seems to be rushing to get something or other done. If it's not buying presents or attending parties, many of us are traveling to visit friends and family. And at least here in Michigan, where winter has set in, people are hurrying everywhere, trying to get from Point A to Point B as quickly as possible. But getting there is half the fun, right?
Earlier this year, the Oxford English Dictionary launched its "Save the Words" campaign. It promises to make getting around (alas, only conversationally) more fun while saving words that are falling out of use into oblivion. Instead of looking up unknown words out of necessity, why not learn new words that interest you? The Save the Words campaign has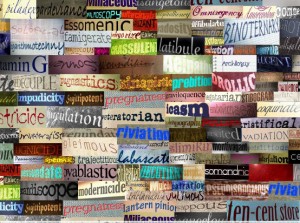 compiled a list of words headed toward extinction, and asks those interested to rescue one by adopting it into their daily life. You can even purchase a t-shirt with your word on it, or sign up for "Word-a-Day," which will send you a small dose of joy and linguistic wonderment straight to your inbox every morning.
So as part of your New Year's resolutions this year, why not set aside a succisive moment or two for yourself? Enjoy some blateration with greater crebrity, and perhaps save some words while you're at it.