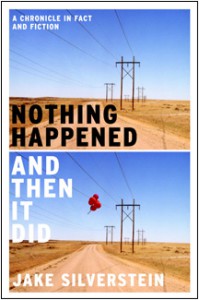 At one point in Jake Silverstein's first book, frustrated by his latest journalistic foray into Mexico, the author declares that a "border is the beginning of deceit." The literal border he means is the one between the U.S. and its neighbor, while the deception points back to Silverstein himself: a gringo who willfully, or clumsily, misunderstands the people to the south. It won't be the only border that gives this writer trouble. In what he dubs a "Chronicle in Fact and Fiction," his book also takes aim at the figurative and often porous boundary between memoir and the novel. He tries to be tactical in this maneuver. Just as a good journalist distinguishes straight news from opinion and editorial, the author staggers his table of contents to reveal which chapters are factual and which ones fall into the category of invention. To picture this, think of a menu that alternates between 'appetizers' and 'entrees,' only with one set of dishes flushed to the left, the other to the right.
One appreciates Silverstein's attempt to be an honest broker. He is part journalist, part explorer, part historian, and part poet—a writer with a sensibility grounded in factual reportage, even as his mind wheels toward the fanciful and impractical. Where some would-be journalists seek conflict—civil unrest, repressive governments, or war—as a foothold into the profession, Silverstein chooses to bark up another tree. He describes his notion as an eager twenty-four-year-old "to live someplace where there was nothing happening," so that, as he says, "when something did happen, there would be no one but me to write about it." A frustrated poet, he begins this journey in Far West Texas, where he lands a job with the Marfa Sentinel. Even as a weekly publication, the paper's distribution seems too frequent for what little transpires in that part of the world. Between writing about school boards and city council meetings, Silverstein strikes upon an old letter to the editor on the subject of the writer Ambrose Bierce. The letter seeks to debunk claims of Bierce's curious disappearance in Mexico, in 1914, as a result of his involvement with Pancho Villa. With little else to preoccupy him, Silverstein sets out on a quest to unravel what he can of this mystery. According to the table of contents, all events in this chapter are real, down to Silverstein's surprise find at the end. But what lends credence—and I would say intrigue—to his search are the detours he takes into the history of the region, its topography, and Bierce's life as a writer. These detours recall John McPhee's best writing, a weaving together of tight descriptions of landscape with ruminations on what defines the true character of a place. In the exhaustively barren lands of Far West Texas, Silverstein raises the question of how much a place's character is shaped by the oil seekers and cattle ranchers who live there, versus how much the people themselves become a product of what that place has to offer.
In that first chapter, when his earliest journalistic gamble seems to fall short, Silverstein asks, "How strong a grip on things did I really have?" From this frustration, he will make his first move toward the invented. Even before the chapter wobbles to conclusion, Silverstein is already preparing to switch gears and drive us off into a new, fictional terrain. Or not exactly a new terrain. In this off-road we're supposedly on, the signposts look the same as before. The next chapter opens with a well-described factual account of the rise of the cattle industry in Far West Texas, and from there it segues into the same points of reference as in the previous chapter. These include Silverstein's used Toyota, his same newspaper editor, and the same first-person narrator (himself) continuing to try his hand at journalism. Hanging on so many true-life details, the reader may well be prompted to turn back to the table of contents and verify which item he's actually dining on ("fiction"). Likewise, he may be skeptical of—or at the very least perplexed by—the author's opening remarks in his preface, where he states that "events related in [fictional] chapters…are wholly invented." Even a trusting reader can't help wondering, when the fabrication is cut from the same cloth as real life, where the actual invention begins to take place. He wonders: at what point, exactly, is the author starting to speak from the other side of his mouth?
For some it might seem as if Silverstein—in the absence of a complete memoir, or a complete novel—has decided to conveniently fuse them both. To take the easy way out. But for Silverstein, splitting the difference proves an honest and legitimate choice. At worst he may be faulted for the early confusion between fact and fiction, but it's a confusion that eventually gets ironed out. The reader grasps how the wheels temporarily interlock during the changeovers, and how Silverstein the chronicler inspires Silverstein the character. At that point, the boundaries between chapters—and indeed, between genres—become less important than the larger narrative that's starting to build. His various migrations reveal a writer not simply in quest of a good story, but on a journey to discover his own voice.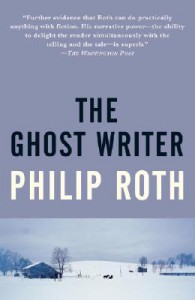 In those invented chapters, what Silverstein does, essentially, is to throw up a fictionalized double of himself. It brings to mind Nathan Zuckerman, in Roth's The Ghost Writer, whose own frustrations lead him to spool out an imagined version of his life (a version that the reader will likewise need time to realize is an invention). In the second chapter, Silverstein's invented tale lands him with a photographer from The New Yorker, who has shown up for an article on Midland, Texas (of George W. Bush fame). While serving as the man's chauffeur, Silverstein learns that a New Yorker writer has already passed through and is at work on the same drought story Silverstein has been struggling to get off the ground. The news is devastating to him. His confidence shaken, he questions whether he has the "professional ferocity" to succeed in the field. In his tailspin he describes himself driving "aimlessly by…cracked sidewalks and empty car lots, waiting for a direction." Just as with the previous chapter, the author's waywardness becomes a segue to the book's next episode. By chapter's end he's speaking of a return to the poetry he previously abandoned, allowing his invented episode to lay the groundwork for his crossover back into factual territory.
Such is the book's pattern. The author's real life misadventures inspire their fictional counterpart, and the fiction in turn dovetails with the next stage of his itinerary. As he hops from Texas to Louisiana to Mexico, Silverstein is like a recurring protagonist in a collection of linked stories. After bumping around at a Famous Poets Convention in Reno, Nevada, he'll embark on a treasure hunt in the Louisiana gulf, in search of a 200-year-old pirate's chest; after covering the opening of a McDonald's in Zacatecas (one of only two remaining McDonald's-free zones in all of North America), he'll travel to California to write a belated story on an expatriate Mexican who was elected to—and then removed from—mayoral office in his homeland. A certain level of suspense attends each of these tales, but there's another dividend slowly starting to accrue. As the author sets both his feet and his pen moving, still hoping to "have journalism figured out," the narrative gains a momentum that surpasses any self-contained chapter. He admits that "everything's been done before," yet still he continues to unfold his maps. He remains dogged in his search for story, somehow drawing from an endless reserve of hope. It's a great lesson for any writer. In the absence of the one big scoop he's after, he begins to make smaller discoveries along the way. Each flop becomes a precursor to self-understanding; every mishap provides him the fuel to pick up his feet—and his pen—once more.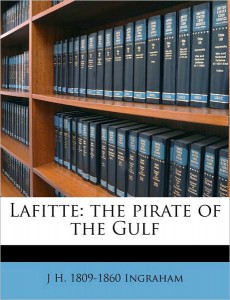 All told, the combined tales within his "chronicle" seem to point Silverstein in a clearer direction about what his writing means to him. If he fails to answer his own basic question about "what is journalism," he nevertheless succeeds at incorporating fact and fiction, along with history and folklore, into a single narrative. Whatever confusion may exist at the outset (perhaps some readers will be less troubled by this than others), it is a confusion that eventually ceases to matter. The book settles more squarely on its intentions, the reader becomes calibrated, and he gets on board with Silverstein's quest to find his footing in the world. Where Silverstein sets his flag down, finally, may best be viewed as a kind of middle ground: a place halfway between his inclination to tell the truth, and toward "lying for the pure joy of lying." He speaks of this happy medium in a reference to a controversial book by Joseph H. Ingraham, 150 years earlier. Ingraham, writing on the pirate Jean Lafitte, was called out by his critics for his dubious mix of history with legend. It is a criticism that Ingraham readily acknowledges, stating that Lafitte's "only biographer at last must be the romancer." This defense seems somewhere close to Silverstein's own heart. By the end, his book has been transformed from a chronicle in fact and fiction to one that's about fact and fiction. Both he and the work become a larger study of the creative process, wherein the writer digs around with different tools in hopes of discovering his own voice.