Editor's Note: For the first several months of 2022, we'll be celebrating some of our favorite work from the last fourteen years in a series of "From the Archives" posts.
In today's feature, Greg Schutz reviews Bonnie Jo Campbell's American Salvage, which was a finalist for the 2009 National Book Awards. The review was originally published on May 28, 2010.
---
"A rusted El Camino clips the leg of the thirteen-year-old girl, sends her flying through the predawn fog."
Bonnie Jo Campbell's story "The Inventor, 1972" begins here, with a sentence that ushers us into a world both familiar and strange. Some of the details feel worn. They are the near-clichés of the rural short story: the rusted old car, the fog rising off the fields, the swift and unforeseen violence. But their deployment is fresh, the voice distinct. There is the dreamy suspension of the present tense, the elided conjunction between clauses; there are the knowing inflections of an omniscient narrator and, significantly, that surprising article: not "a thirteen-year-old girl," but "the thirteen-year-old girl."
The main characters in the story—point-of-view passes back and forth between the injured girl and the driver of the El Camino—are at once anonymous and exposed. The reader knows them only as "the girl" and "the hunter," yet the detached omniscient voice occasionally cracks into the higher register of free-indirect narration ("Footsteps like heartbeats! Someone is coming through the fog!") as the story wanders further and further from the present moment—the girl on the side of the road, the hunter searching for help—burying itself in the characters' heads and in their pasts, teasing out surprising connections between their lives. By the story's close, the inciting event seems less an accident than an act of fate.
Of course, neither the girl nor the hunter is aware of the connections between them; their perspectives are necessarily limited, incomplete, in a way that the reader's is not. The story is held together as much by its white space as by its text: its emotional freight is conveyed through dramatic irony, a product of reading between the lines.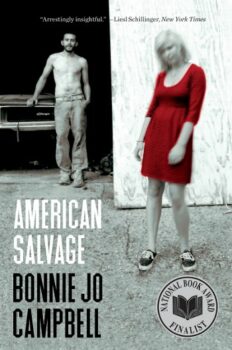 That "The Inventor, 1972" closes on an upsurge of loneliness—the hunter, taken into custody by authorities, recalls a moment of intense physical connection from his childhood—is only fitting: dramatic irony is a lonely concept, dividing reader from character with a gulf of knowledge. Thus, the story isolates reader and characters alike in analogous fashions. This is a subtle accomplishment, a case in which formal innovation does not distract from a story's emotional center but instead augments it—is, in fact, inseparable from it.
"The Inventor, 1972," like so many of the fourteen stories in Bonnie Jo Campbell's American Salvage (Wayne State UP, 2009), evokes the ache at the center of the rural experience with startling clarity and force. The stories in American Salvage know what it means to occupy landscapes in which humans are outnumbered by animals and in which nature, beautiful and indifferent, rushes in to fill the physical and emotional distances between individuals. Set in a natural world that is (as Richard Ford described it in "Great Falls," a story that is itself deeply eloquent on the subject of this rural ache) "without patience or desire," Campbell's stories explore what is uniquely human: the grinding exercise of patience, the headlong pursuit of desire.
Subtly daring and meticulously observed (a girl standing in an autumn field "kicks out rabbit holes in the yellow grass to keep warm"; the mysterious appearance of thousands of dead honeybees in the basin of a kitchen sink fills a house with a smell both salty and sweet), American Salvage captures its subject so convincingly, and from such surprising angles, that even a reader comfortable with the trappings of contemporary rural fiction may feel Campbell's rural ache as if for the first time.
Trappings: in this context, the word isn't accidental. Campbell's stories are fresh entries into a subgenre—the rural short story—whose approach to its subject has too often, lately, whiffed of staleness. Readers may be familiar with rural short fiction in its too-predictable form already—stories that capture the grotesqueries, poverty, violence, and addiction at the margins of rural life in pungent detail, but with clockwork regularity.
This is not entirely a criticism. Such stories share an eye for the suffering of what Frank O'Connor called "submerged population groups" or "the Little Man," those for whom "familiar society is the exception rather than the rule"—surely a fair description of those living within the rural experience described above. These stories belong to a tradition traceable back through Flannery O'Connor, John Steinbeck, James Agee, and William Faulkner to the peasants of Chekhov and Turgenev, and perhaps even further still, to fairy tales (Jack was just a poor farmer before he climbed that beanstalk) and minstrelsy. Like their forebears, the very best contemporary stories in this vein—consider Benjamin Percy's "Refresh, Refresh," Donald Ray Pollock's "Real Life," or Annie Proulx's "What Kind of Furniture Would Jesus Pick?"—are charged with the stark empathy of Walker Evans photograph.
At the same time, however, even these very fine stories represent a solidifying sense of how the rural experience should be dealt with in fiction. They share a tough-minded worldview and a microscopic eye for grit that is beginning to feel increasingly familiar.
It's true, of course, that the life of the Little Man and Woman in the rural world (and in Proulx's Wyoming stories, to be fair, every individual, rich or poor, is equally "Little" when set against that vast, implacable landscape) is going to involve hardship and grit, and that in writing these lives, tough-mindedness and understatement are preferable to melodrama and sentimentality. But the problem here is not tough-mindedness and an eye for grit as such—though it's also true that too many rural stories render up their visceral details with the relish of fetishists, an almost cultic veneration of dirt, grime, and pain; rather, the problem is the growing ubiquity and, as a result, the predictability of this treatment.
Spotting a familiar face in a fresh context—with a new haircut, for example, or sporting a black eye, or in a strange city far from home—can be a strangely thrilling experience. Her features seem strange; we are shocked into studying her in sharp detail. Our friend has been defamiliarized. We thought we knew what she looked like already, but now we are truly seeing her, as if for the first time.
In other words, the question of whether a gritty rural story is "accurate" or "true-to-life" or even "truly felt" is immaterial. The short-story author must be more than a good describer: she must be a good artist. If she wants her reader to truly see the rural world, and to be thrilled by it, she must—without sacrificing verisimilitude—find ways of defamiliarizing the rural experience. We will come no closer to understanding the world these stories depict unless we are made to see it once again as if for the first time. And yet in many contemporary rural stories, there's just too much that feels familiar, like the features of a face we know too well to study.
Throughout its fourteen stories, American Salvage nimbly balances these competing demands—for authenticity on one hand, for originality on the other. True, the reader will encounter familiar rural tropes: methamphetamine addiction, roadhouse bars full of factory workers, incest, old men drinking beer and jawing on the tailgates of pickup trucks. But in these deft stories, even old saws feel sharp.
This is sometimes—as with "The Inventor, 1972," constructed as an engine for dramatic irony—the result of Campbell's formal daring. Several stories in the collection bracket their narratives with multiple points of view; another, "The Solutions to Ben's Problem," is presented as a list of possible actions its titular character could take. Stories range from four to nearly thirty pages long, and not one of them ends quite where the reader expects. And at every turn, Campbell's skill with language (her poetry collection, Love Letters from Sons of Bitches, recently received the Center for Book Arts Chapbook Award) provides her fictional world with the thickness and heft of reality. She is a gifted noticer of the telling detail: in "Boar Taint," the men in a ramshackle farmhouse sit around a kitchen table with "a forward curve to their shoulders, with their forearms resting on the table as though they were defending bowls of food, only there were no bowls."
But even more so than through their form and language, these stories unsettle the reader by baring their brimming hearts. If it is commonplace in the rural short story to vividly depict ways in which characters are broken, then what is decidedly uncommon is Campbell's attention to the ways in which damaged and broken lives may, as per the collection's title, be salvaged. Without offering bromides or easy solutions, each story is inflected by an abiding respect for even the most damaged (and damaging) characters. They are like the catalytic converters torn from junked cars in the title story: "mostly they were dirty and rusted from the slush and mud and road salt, but each of their bodies contained a core of platinum."
Here, triangulated between the grit and hardship of necessity, the loneliness of nature and a reverence for it, and the migrations of good and decent hearts—or, at least, hearts that strive in clumsy, sometimes self-defeating ways to be so—through a world that feels cold or, worse, actively hostile to their concerns, Bonnie Jo Campbell has located and renewed the rural ache.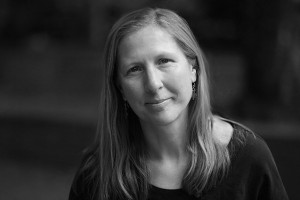 Sharp, strange, and surprising as it is, American Salvage places Campbell among such authors as Barry Hannah, Ron Hansen, Alice Munro, Carolyn Chute, Dan Chaon, and Tony Earley as one of the most distinctive—and therefore necessary—practitioners of the contemporary rural short story.
It's impossible, of course, to take stories as varied—and as wonderfully odd—as "The Inventor, 1972," Hannah's "Water Liars," Hansen's "Wickedness," Munro's "Carried Away," Chute's "Lizzie, Annie, and Rosie's Rescue of Me with Blue Cake," Chaon's "Fitting Ends," and Earley's "Prophet from Jupiter" and lump them under a single heading. But it is exactly this—their singularity—that charges them with defamiliarity. Their idiosyncrasy is their artistry; their strangeness is why we should care.