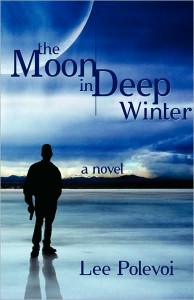 A Cold, Dark Homecoming
Like a cold, northeastern version of Thomas McGuane's Ninety-two in the Shade, Lee Polevoi's impressive debut novel, The Moon in Deep Winter (Casagrande, 2008), is the story of a misguided homecoming gone wrong. After years spent as a bit player on the margins of Southern California's criminal underworld, Parker returns to his rural New England town, hoping to reconcile differences with his mother, his younger half-siblings, and his dictatorial step-father. He soon finds that his family secrets run even deeper and darker than he thought.
There are few dull moments as Parker reacquaints himself with the family. Grandma is either homicidal or dangerously confused. His stepfather may or may not be caught up in a high-stakes game of espionage and blackmail. His mother dabbles in religion and stumbles toward an affair. His half-sister has become a manipulative nymphet. Most bizarrely, Parker's half-brother has retreated into airplane engineering as a psychological—but possibly literal—escape.
While the novel trades heavily on the family's colorful dysfunction, it is not without narrative purpose. The author navigates a series of fine lines: Characters are alternately menacing and pitiable; their actions can be read as either attempted murder or utter clumsiness; and their schemes are as ambitious as they are hare-brained. There is a moral ambiguity to almost everything that occurs in this novel. While readers are forced to work a bit, they're also given room to participate in the protagonist's struggle to make sense of things. In a world of gray areas, the redemption that Parker longs for is not so much hard to achieve as it is hard to recognize.
Rendered in clean and economical third-person prose, the novel has a kind of cinematic vision, a story told entirely through action. To read it is to witness a series of unravelings: that of each individual at a time, then that of an entire family—an experience that's less about sympathizing with characters, more about not looking away as they implode. With its dark comedy, its interlocking capers, and its frozen landscape, this book will no doubt draw comparisons to the work of the Coen brothers. The ending, however, is straight out of early Tarantino. A tragic climax that's part morality tale, part lesson in futility—the novel's finale may not sit well with every reader, but it will force each one to react.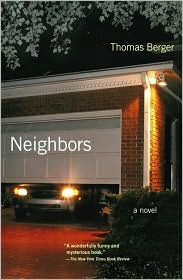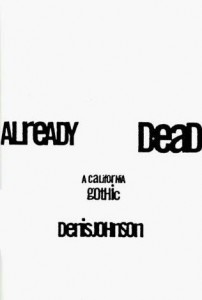 Polevoi does a masterful job weaving a complex family web of half-truth, paranoia, and barely subdued violence. Within the world of The Moon in Deep Winter, what is most familiar is also the most strange, and what would seem at first glance to be most wholesome soon becomes most suspect. This is a book populated not by heroes and villains, but by humans—with all of their flaws and selfish designs. As in Thomas Berger's Neighbors and Denis Johnson's Already Dead, Parker and the other characters in The Moon in Deep Winter are all forced to confront one universal and unsavory truth: that all of their values, all of their dreams, and all of their loyalties, are nothing in the face of their need for self-preservation.
Further Resources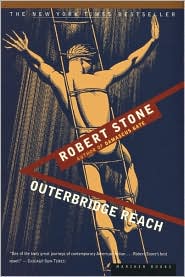 – Read an excerpt from Chapter One of The Moon in Deep Winter.
– Buy The Moon in Deep Winter via this IndieBound link to support independent bookstores and FWR.
– On his website, Lee Polevoi recommends five books of contemporary fiction, among them Robert Stone's Outerbridge Reach.
– Here's an interview with the author at SmartCompany.com; there's also a brief Q&A on his publisher's site.
– Polevoi reads from The Moon in Deep Winter: