The following piece — a fictional review of an imaginary anthology of songs about the Rua river — was removed from the novel The River and Enoch O'Reilly at the draft stage. I always liked the piece, but in the end decided to take it out of the book as the "non-fiction" nature of the writing interrupted the narrative flow. I'm delighted to see it reproduced here, as I think it adds an extra element to the book's universe, a whirlpool of riverology and lost songs. — Peter Murphy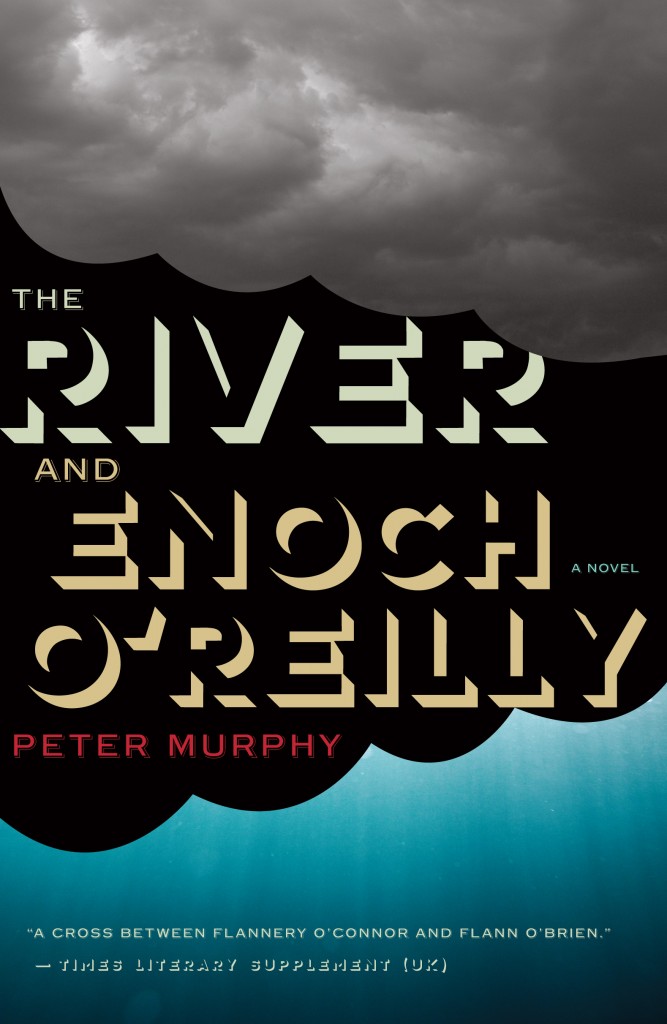 (From Root & Vine magazine, September 1984)
The Sounds of the River – A Lost Anthology (Folk Devil Records)
By Bill Howard
Men have always composed hymns in the name of the river. Old man river. Moon river. Cry me a river. Take me to the river.
Now the good people at the Folk Devil label bring us The Sounds of the River, a lavishly packaged and annotated anthology dating from the early mists of recorded music. Songs that will never be played on FM radio or television. Singers who'll never be profiled in Creem or Rolling Stone. Too strange, too alien: six decades later, these recordings still seem too avant-garde for mass consumption.
Not that you need a degree in ethnomusicology to be moved by the sounds contained herein. For a small but devoted cabal (mostly intense-looking fellows in black turtlenecks or raven haired strummers in their grandmother's clothes, fully paid-up members of the Shaker chic austerity society), The Sounds of the River has long held the status of occult artifact or musical reliquary. If there's any justice, this reissued and remastered version will instigate a full-blown revival.
The Sounds of the River is not so much a collection of fossils trapped in amber as a virus frozen in wax cylinders and shellac. Mastering engineer Abbie Atkins has done an extraordinary job of cleaning up the original recordings without compromising their primitive (by hi-fi fetishist standards) integrity, painstakingly scraping the dirt from the tombstones' engravings.
Divested of hiss, what once seemed obtuse and obscure transpires as stranger yet in its clarity. Some listeners may have waxed sentimental about all that frying pan crackle, thinking it a veil that enhanced the innate mystery of the music, allowing us to back-project an imagined otherness onto its surfaces. But the real revelation is that what was once shrouded in shadow, now exposed to the light, is even stranger than at first believed. Previously misheard or impenetrable snatches of lyrics poke from the fog like Victorian grotesques. Be advised, these revenants are even stranger in the daylight.
The Sounds of the River is an accidental song cycle whose unifying theme is the Rua river that runs through the district of Ballo in south-east Ireland. But although each composition originates from that faraway Celtic wellspring, the singers of these songs hail from several thousand miles west, in the coastal towns and fishing outports of Newfoundland.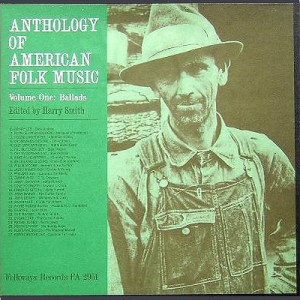 Song migrations are an integral part of the folk tradition. As indicated in Ellie Bloomfield's liner notes, there was a long tradition of Elizabethan, Scots, and Irish broadsides, murder ballads, child ballads, and traditional songs making their way across the Atlantic to take root in Maine and Massachusetts before drifting all the way down to the Ozarks and the Appalachians. Old world airs and phrases are transmitted through folkways to find a new home on a foreign tongue.
If displaced and dispossessed pilgrims were driven westward by poverty or starvation or religious persecution, often travelling without so much as a chamber pot, they carried with them no shortage of psychological baggage – fables, myths, race memories, oral histories. Hibernian folk music in particular is populated by rakes and wretches peddling tall tales and supernatural yarns, sob stories and banshee cries and blue note a capella ballads that often bear odd resemblance to Eastern European and Asian airs.
But these twelve tunes seem to have stopped at St John's and Mount Pearl and Port aux Basques, primarily because of fishery routes (many Newfoundland fishing folk still speak snatches of a south-eastern Irish traveller patois called Yola). Bubbling within this music is the Rua in its various guises: the river as harbinger of flood, the river as giver and taker of life. Many of the lyrics are prophetic in tone. Several, such as "The River's Coming into Her Time," warn of imminent flood.
Granted, apocalyptic prophesy is no new thing in roots music, especially the North American variety. The Pilgrim Fathers came to God's country looking for a place to face the end of the world. 17th century England was so overrun with Baptists, Anabaptists, Diggers, Levellers, Socinians, Ranters, Muggletonians, and Quakers that after the restoration of the monarchy, speculation about the Second Coming was made a criminal offence. Such apocalyptics were forced west across the ocean to New England, a hotbed of Plymouth Brethren, Seventh Day Adventists, and other cults looking for a continent big enough to accommodate their various end-times predictions. The witch hunter Cotton Mather forecast his day of judgement for 1697, then 1716, then 1736.  The Jehovah's Witnesses faced their Great Disappointments in 1874, 1878, 1881, 1910, 1914, 1918, 1941, and 1975 – the end of the world as a recurring event.
The Sounds of the River draws from Genesis rather than Revelation, invoking flood mythology from the days of Noah. It also alludes to deluges, dambursts and drownings from the last three centuries. A spoken word piece entitled "The River's Come-Hither" casts the Rua as both mother confessor and witchy seductress: "Know this, O human soul: I am the river and I love you, and I alone will take you in."
The extraordinary gatefold inner sleeve features a collage of telegrammatic news reports of epidemics, intemperance, enforced redundancies, acts of God, shipwrecks, beached whales, parricides, infanticides, filicides, and suicides – transgressions as old as Cain and Abel, all rendered in copper and russet sepia shots and liver-spotted daguerreotypes.
But perhaps the most extraordinary thing about these songs is that they are foundlings, cut loose from the established folk canon. They do not adhere to the rules of rhyme, meter, or melody that characterise most traditional compositions. This is what lends them their uncanny, alien modernism. Despite the old world flavours, the instrumental palette utilizes the arcane sounds of autoharp, harmonium, melodeon, and parlor piano to utterly new effect.
And these songs' dislocation from their Irish musical roots lends them an extra patina of strangeness. Folk songs proliferate throughout the British Isles in varying strains, numerous sets of lyrics wedded to the same melody, or vice versa. But to date no scholar has discovered brother or sister or even first cousin variations of these twelve ballads. Ellie Bloomfield states that at least eight of the selections were published in broadside form and preserved at the town library in Murn, but flood damage destroyed most of the archive so we cannot compare the indigenous with the second-generation versions presented here.
The details of how these field recordings came to appear on the pre-war American market are thus: Marshall Harding, a history professor and song collector from Nantucket, travelled the southern Newfoundland coast in 1926, capturing for posterity the strange sounds he heard at revels, weddings, funerals, and wakes. His recordings were later acquired by an impresario named Lester Pender, who issued them as a limited run of shellac discs on his own label in 1940. Most copies were damaged or lost when the warehouses in which they were stored were requisitioned for the war effort. The only remaining mint and complete collection belonged to a collector from the Bronx named Carlo Galliero. The Folk Devil label then acquired the lot two years ago at a yard sale, to the delight of those of us who for years had to make do with the murky bootleg recordings doing the rounds.
Mr Pender, still in his 20s, might have been Noah ushering endangered species onto the Ark. He went outside the holy canon of blues, gospel, and mountain hollers and took a chance on these strange coastal songs. Of the twelve songs, only "In the Month of Neverember" adheres to something like a conventional structure. A slow swaying waltz sung by one Root Cooper, accompanied by a mournful melodeon, it sounds like a morbid sea shanty:
"And in the month of Neverember
When the moon was a sliver
You had nothing to give her
But you still placed your bet
In the month of Neverember
In a town by the river
Neverember, you'll never forget."
And so on, with variations, the singer's voice cracking as he reaches for the note on the unaccountably unnerving final line – "Neverember, I remember – And yet. – uttered like a threat, the unsheathing of a knife.
There are echoes of standard folk tropes in "The Lovers' Lament," sung by Ruth McCracken, in which a heartbroken man throws himself to the mercy of the Rua, and the lover who spurned him, guilt-stricken, follows. From his body grows a water briar, from hers a water rose, and eventually they entwine like souls in the afterlife.
Elsewhere Jack Huxley's "They Hasten to the Rushes" is the tale of a fisherman who happens upon a mer-girl so beautiful he keeps her shackled with a bag over her head and charges men a guinea a peek. Huxley sings this bizarre narrative with the straight-faced resolve of a murderer sticking to his story long after all evidence has been stacked against him.
There's plenty more where that came from. A breakneck little melodeon belter called "The Devil's Elbow" (named after a bend in the Rua) hurtles through its two minutes and fifteen seconds like the torrent it describes. But this writer's favorite, and perhaps the eeriest tune you'll hear all year, comes from the mouth of one Annabel Sweeney, who sets her waifish melodies on a bed of ghostly harmonium chords.
"Draw near, said the river, come closer
Place a kiss upon my face
Be mine, dear valentine
And sleep in my sweet embrace."
Sweeney's chording sounds ad-hoc and intuitive, full of risk. Her instincts seem attuned or vulnerable to esoteric influences (the image of germs entering through ether suggests itself) and her vocal performance sounds almost pre-pubescent, replete with spooky la-la-la refrains. The song sounds full of visitations and visions and seances and mediums channeling the voices of dead girls who expired in childbirth or of consumption or ennui or plain old murder.
The Sounds of the River functions as a sort of calenture, a collective aural hallucination. Its twelve songs are full of surreal weather forecasts, visions, ghost dances, and warnings from the great beyond. The river, once again, is coming into her time.
---
Further Links and Resources:
For more on Peter Murphy and his work, please visit the author's website.
Read an interview with Peter Murphy by Shirley Manson of Garbage, which took place just before the release of Murphy's first novel, John The Revelator, and the DVD release of The Sounds of John The Relevator.
You can also read the prologue to The River and Enoch O'Reilly on Murphy's author page on the Houghton Mifflin Harcourt Website.