Editor's Note: For the next two weeks we'll be posting micro-portraits and/or interesting news about this year's 2013 presenters at The State of the Book Literary Symposium, which will take place in Ann Arbor on Saturday, September 28, in Rackham Auditorium. All events are free and open to the public. For a complete schedule or list of presenters, please check out the State of the Book Website. Thank you!
---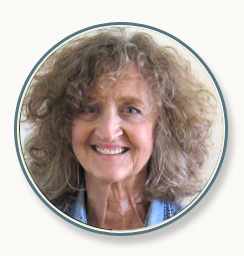 Janet Kauffman writes critically-acclaimed fiction, nonfiction, and poetry. She is also a mixed media artist and an environmental activist. She lives in Hudson, Michigan, on her farm, where she has restored natural wetlands and let the land go wild.
Before Kauffman retired from a professorship at Eastern Michigan University, she was interviewed by her students on the EMU Creative Writing Blog about her writing life.
Kauffman on the convergence of ecology and creativity:
I guess I think of creative work as an ecosystem, with its organic mergings, overlappings, sequences, arrays, grotesqueries, diversity of structures, richness, decomposition—as a sign of health. No monoculture, please!
In response to an Amazon reviewer calling her short fiction "feminist farm stories":
I was determined to get women outside in fiction, out of the house – walking around, working—as I know them in life. A feminist impulse, but also a vision of the world that shifts nature from "background" in human lives to foreground, the natural world with us, around us, whether men or women, creaturely within a living world.
On cultivating happiness in the age of environmental disaster:
When all's lost, all's destroyed, it's pretty easy to have a good time! I'm completely pessimistic about humanity as a species, pulling ourselves out of the mess we've made of this planet. At the same time, as an antidote and possible rescue, if only for moments, from the horror and brutality we commit, I believe absolutely in the power of creativity to re-invent what it means to be human – creatures who haven't lost their senses! Who know pleasure, and play, and joy, and peace.
To read the entire EMU interview with Kauffman, click here.