I love getting recommendations for blogs about reading. I love lists, year-end or otherwise, of people's favorite books, and I love to dip into someone else's reading list for a moment, to get a glimpse of great titles out there that I haven't even heard of yet.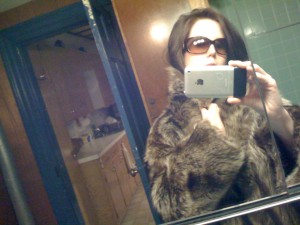 And I also love snark. So while this post is a call for your book blogger recommendations, dear readers, I'll recommend one of my own: Lazy Self-Indulgent Book Reviews. The author, "Lazy" is a late 20-something Canadian woman who went to Harvard, made a bunch of money working for a hedge fund, and then married her physicist husband and moved to the mountains outside of Salt Lake City. She doesn't work, owns a beautiful horse, and spends her time riding, skiing, and yes, reading. She also watches a lot of TV and, for the past few months, takes care of her new baby. I WANT THIS LIFE. Sometimes I can't believe I can suppress my envy long enough to gobble up her posts. But gobble I do, because they're funny, and trenchant, and sometimes snide, and always cool. They're like the perfect root beer float on a hot summer day.
Aren't the best blogs really about everything, not just their stated topic? Sometimes Lazy reviews current books, but often she posts about classics, and more often, since the baby, she posts about TV and politics, but it's worth going through her backlist, or at least spending five minutes cycling through random posts by clicking the "Random" button on her Tumblr.
On The Secret Garden:
Oh, duckies.   "The Secret Garden."

I KNOW, RIGHT?  Fast and furious, let's knock this out.

1. Cholera. We've talked about it.  It's bad-news-bears.

2. Dickon. Who had a mad crush on Dickon?  THIS GIRL.  You know he's going to grow up to look like Henry Cavill on "The Tudors," right?  Right.

3. Colin. God, kid.  Sort yourself out.

4. Mary. A future candidate for Lazy Reviewer's "fixing glum historical heroines through Hitachi Magic Wand distribution" policy.
On O Pioneers! by Willa Cather:
Did you read "Ethan Frome"? Did you take to your bed for a week? If the answer is yes, put down the Willa Cather and walk away.

Not. Uplifting.

It's exactly like "Little House On The Prairie," except Pa snapped and killed Ma with an axe because there was a flaw in the churned butter. No lie.

Now, don't get me wrong, I'm pretty sure that if you polled the pioneers, they'd co-sign with Willa over Laura (Lazy Reviewer hearts Laura, don't hate), because I have seen photographs of pioneers, and they do not look like people for whom it was all maple candy and gingham and 'Manzo Wilder walking you home from church.

Swooon, Almanzo Wilder. Definitely a better boyfriend than Heathcliff or Edward Cullen, but he did keep coming home and saying shit like 'I remortgaged the farm so I could buy more MAGIC BEANS,' you know?
On Watership Down: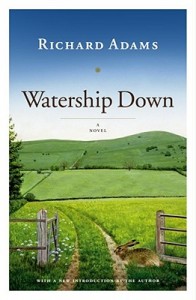 Let's just get this out of the way:  It's acceptable not to have read "Watership Down" (barely). It is unacceptable to have read "Watership Down" and been meh-to-lukewarm-to-mildly-positive about it.  If you fall into any of these latter categories, the Lazy Self-Indulgent Book Reviewer insists that you immediately enter intensive psychotherapy to discover what's wrong with you.  It was probably your mother.  Or you were bitten by a bunny at a petting zoo.
On Don't Let's Go to the Dogs Tonight by Alexandra Fuller:
And then you're flipping through the photo insert, and you're all, Jesus, she's one of those women like Lauren Hutton who looks fantastic in a white button-down shirt with khakis and one piece of chunky gold jewelry and a man's watch, and you have this temporary bout of insanity where you think YOU would look amazing in that kind of outfit, so you go to Banana Republic, and you're all OH, JESUS, LAZY REVIEWER, could you sound more Colonial Oppressor today?  And you try on a white-button down and khakis, but you realize that you have, like, an almost completely flat ass, and your breasts make the button-down pucker unless you buy one three sizes too big, and instead of looking like Lauren Hutton, you look like a mall cop.

But, you know, it's comforting that the book is so, so good.
If you like Dune, or think you might like to try Dune, there's a series of posts about that worth reading. She also reviewed the entire oeuvre of Stephen King last year. I don't ever intend to read any horror novels, but I feel like I've got the gist of Stephen King now. Lazy also writes a column on Classic Trash for the Awl.
Highbrow, lowbrow, whatever—what other book blogs (besides our own beloved FWR blog) should I be reading?