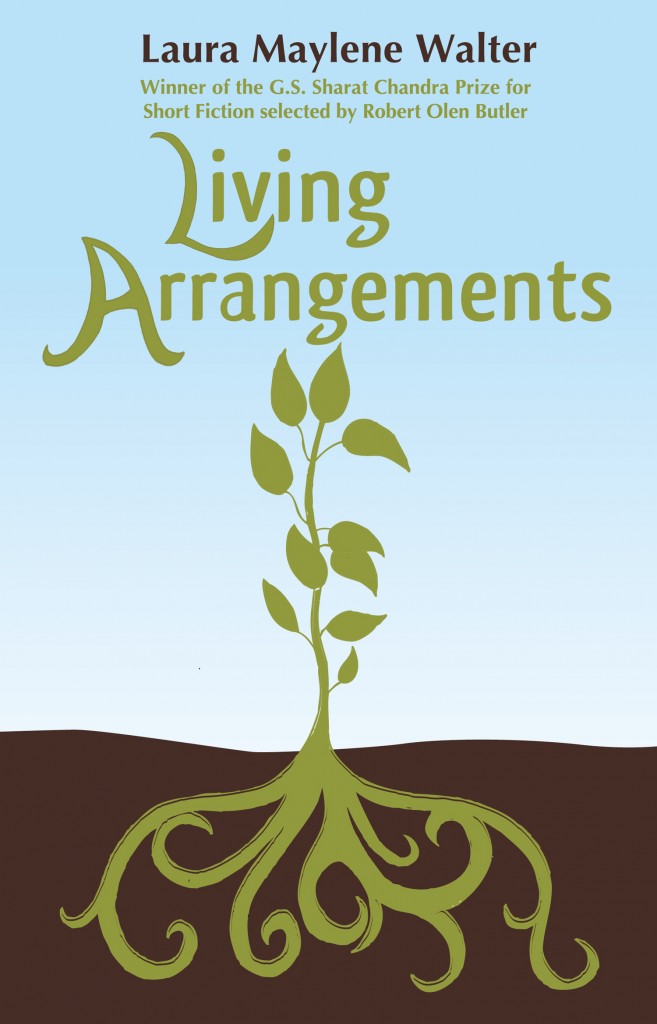 This week's feature is Laura Maylene Walter's debut story collection, Living Arrangements (BkMk Press, 2011), which won the 2010 G.S. Sharat Chandra Prize for Short Fiction, selected by Robert Olen Butler. The book also won a National Gold 2012 Independent Publisher Book Award (IPPY Award) and was named a finalist in ForeWord Reviews' Book of the Year Awards. Walter's short fiction has appeared in such places as Poets & Writers, The Writer, Inkwell, American Literary Review, Ohioana Quarterly, Flyway, Crab Creek Review, and South Dakota Review. She currently works as a senior editor of a trade magazine based in Cleveland.
In a recent interview, the author talked with Founding Editor Anne Stameshkin about the influence Walter's mother's death has had on her fiction, what responsibilities writers might have when fictionalizing family, the advantages of being published by a small press, and why short stories are due for a renaissance. When asked if she cringes at this oft-offered advice—"Write as if your parent are dead"—Walter says:
There is a freedom that comes in writing about someone who is no longer alive, but there is also a responsibility. My mother isn't here to defend herself. While I'm free to write about her as I see fit, I understand more than ever the importance of being honest and fair to my memories of her.

Some writers are held back by worries of how their families will react to their writing, whether it's fiction or nonfiction. I can't argue with the "write as if your parents are dead" advice if it helps these writers let go. Of course, that advice mostly embraces the first piece of what I mentioned above—the freedom—but the responsibility remains, whether or not the person has passed.
We're giving away a copy of Living Arrangments next week to three of our Twitter followers. To be eligible for this giveaway (and all future ones), simply click over to Twitter and "follow" us (@fictionwriters).
To all of you who are already fans, thank you!
---
Further Reading
Read the rest of Stameshkin's interview.
Looking for more chances to win story collections? Visit Walter's blog; if you post a comment on this post by May 31, you'll be eligible to win a copy of Anthony Doerr's Memory Wall as part of the Collection Giveaway Project.