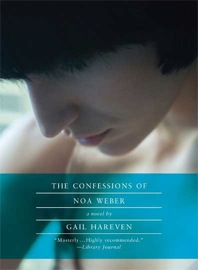 Over at MelvilleHouse Publishing there's an interesting blog post, In Support of Translation, along with responses, about the Best Translated Book Award being funded by Amazon. Editor Dennis Loy Johnson writes:
As the winner of the most recent Best Translated Book (BTB) prize for fiction — for our book, The Confessions of Noa Weber, by Gail Hareven — we here at Melville House were particularly proud to win an award that had been voted upon by a judging panel made up of representatives from some of the country's best independent booksellers, not to mention some great indie bloggers and critics. And from its inception, we have always thought of the two-year-old award as a good thing for little indies trying to champion good books in a difficult market and culture — a market and culture made difficult in many ways by the predatory and thuggish practices of Amazon.com.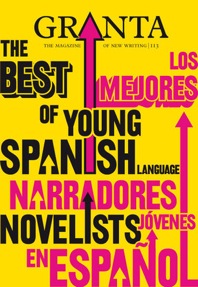 The post goes on to consider what it means for Amazon to be funding the prize, and why they feel it goes against their efforts to provide genuine support to translation, as well as independent publishers and booksellers.
Translation has been on my mind frequently of late, and I'm excited for what Granta has been doing in that department. The Harvill Secker Young Translator's Prize, in its first year, went to Beth Fowler for a translation of Matías Néspolo's 'El Hachazo'. The judges focused on Argentina, homeland of Matías Néspolo. You can read the full story on the Granta website, here. I'm also very excited about Granta 113: Best of Young Spanish Language Novelists. Granta writes:
After three decades and five lists championing the very best in new writing, Granta 113 is the first ever fully translated edition, published simultaneously in Spain as Los mejores narradores jovenes en español, both showcasing the work of twenty-two promising writers from across the Spanish-speaking world.
We depend on good translations to open the dialogue between writers around the globe and enjoy the feast of creativity going on in cultures other than our own. Be it story, novel, old or new – what translation have you read lately that felt like a revelation?