Approximately one hour ago, the finalists for this year's National Book Awards were announced on Oregon Public Broadcasting's morning radio program, Think Out Loud. The event took place in front of a live audience at the new Literary Arts Center in Portland, Oregon, at approximately 9am Pacific Time. And we're pleased to announce that some of our favorite fiction titles last year have been selected. Congratulations to:
Fiction:
Andrew Krivak for The Sojourn
Tea Obreht for The Tiger's Wife
Julie Otsuka for The Buddha in the Attic
Edith Pearlman for Binocular Vision: New & Selected Stories
Jesmyn Ward for Salvage the Bones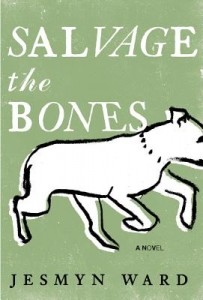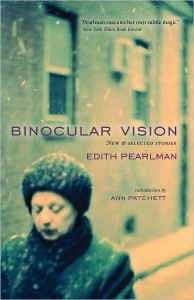 We're proud to have featured work on several of these authors and their books:
Read Nico Barry's interview with Jesmyn Ward: "Getting the South Right"
Read Andrea Nolen's review of Edith Perlman's Binocular Vision: New & Selected Stories
Read Steven Wingate's interview with Andrew Krivak: "Coming of Age in a Land Not One's Own"
Here are the nominees in the other three categories. Congratulations!
Nonfiction:
Deborah Baker for The Convert: A Tale of Exile and Extremism
Mary Gabriel for Love and Capital: Karl and Jenny Marx and the Birth of a Revolution
Stephen Greenblatt for Swerve
Manning Marable for Malcolm X
Lauren Redniss for Radioactive: Marie & Pierre Curie: A Tale of Love and Fallout
Poetry:
Nikky Finney for Head Off & Split
Yusef Komunyakaa for The Chameleon Couch
Carl Phillips for Double Shadow
Adrienne Rich for Tonight No Poetry Will Serve
Bruce Smith for Devotions
Young People's Literature:
Debbie Dahl Edwardson for My Name Is Not Easy
Thanhha Lai for Inside Out and Back Again
Albert Marrin for Flesh and Blood So Cheap
Lauren Myracle for Shine
Gary D. Schmidt for Okay for Now