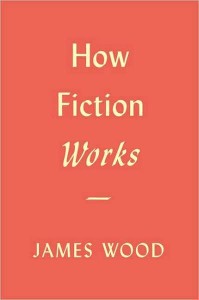 Over the next week, I will join fellow FWR contributors Greg Schutz, Celeste Ng, Natalie Bakopoulos, and Jeremiah Chamberlin in discussing critic James Wood's latest collection of essays, How Fiction Works. Feel free to join the conversation by commenting on our blog posts.
In How Fiction Works, Wood approaches the elusive how behind craft by "ask[ing] a critic's questions and offer[ing] a writer's answers." He explores such mysteries as the distinction between narrative and authorial language in order, in his own words, "to reconnect that technique to the world, as Ruskin wanted to connect Tintoretto's work to how we look at a leaf."
Wood is a passionate analyzer, which may seem like an oxymoron…but I can't help but love his impositions of logic on a craft that defies them. His use of terms like "free indirect style" illuminate even if they cannot light the whole of every literary room. Wood's critical curiosity is tempered by an underlying stubbornness, a streak of superiority, and the occasional lapse into unnecessary cruelty. But that passion! He reads lovingly, choosing passages of startling beauty or subtle effect, then artfully teasing out why they work. I think what seems at first read like superiority is probably impatience…he's posing these exciting hypotheses, and he longs for readers and writers to catch up and on already.
I read How Fiction Works slowly over the course of this semester, and I think it taught me much more about being a teacher of writing–and a good reader of others' work–than a writer myself. I'll elaborate on this in a future post, but in the meantime, I wonder if any other contributors (who teach as well as write) might consider this position in a comment or longer response.