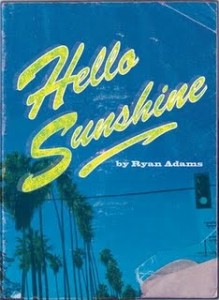 NYCers, head to the New York Public Library this Friday for an exciting LIVE from the NYPL/Askashic event: Singer-songwriter Ryan Adams will discuss his new book, a collection of short fiction and poems called Hello, Sunshine, with that Weedstastic actress of stage-and-screen, Mary-Louise Parker.
The details:
When: Friday, September 25, 2009, 6:00pm
Where: Celeste Bartos Forum, Stephen A. Schwarzman Building (5th Avenue & 42nd St.)
What it costs: $25 general admission; $15 library donors, seniors and students with valid identification.
For more information, and to buy tickets, click here.
Via Akashic's website, here is Parker on Adams:
"Ryan Adams writes with equal parts precision and recklessness; the blood he draws from the text is easily as unnerving as its unapologetic tenderness. He is proof that poetry will find its writer."