As you may have noticed, our blog posts and features this week have all centered on the art of writing and the particular art of teaching writing. Some argue that writing can't be taught, of course. Others say that only the craft of writing is teachable–that the spark of imagination and the vision of creation is not. But regardless of where you find yourself on the spectrum, we believe writers need community, and also that a community dialogue–whether in a workshop, a reading group, or an online forum such as ours–naturally benefits how we read and experience writing, as well as how we craft and shape our own work.
So throughout the month of September, we're devoting all the content at FWR to the art of teaching writing, and the teaching of writing as an art. (What better way to mark back to school season?)
---
In our features:
We began our teaching theme on Monday with Anna Leahy's wonderful review essay "The Future of Literary Citizenship," and we continue our features today with Steven Wingate's conversation with famed writing instructor Brett Lott in an interview entitled "Write From Your Own Chair."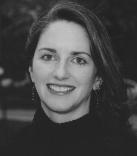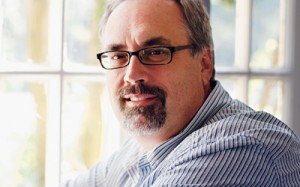 ---
On the blog:
We've also begun a new blog series we're calling "Under the Influence." As we did in May with our "Stories We Love" posts, we've asked our contributors to highlight the influence a particular individual or class has had on their writing life. Whether it's a workshop experience, an important teaching tip, an inspiring book, or an invaluable bit of advice from a mentor, we wanted to hear how our writers have been shaped by other writers–directly or indirectly.
We've posted our first two this week:
Kelly Luce's "Under the Influence… of Stuart Dybek"
J.T. Bushnell's "Under the Influence… of prepositions?!"
From the humorous to the serious, we're happy to honor those who've influenced us along the way.
Additionally, we'll be having a series of guest blog posts by writers and teachers of writing whose ideas on craft and criticism have shaped their students and the broader literary communities alike. Yesterday we published Richard Goodman's essay "Writers Writing About Writing: The Dirty Little Secret, in which Goodman recommends his favorite craft texts: ones written by "authors whose books on writing are welcoming, openhearted, and humble. Whose books give out excellent, practical advice. And, most importantly, whose books are well written." In the forthcoming weeks we'll have guest blog posts by Peter Turchi, Kevin Haworth, and Robin Becker.
Finally, each Friday, we'll offer a writing exercise or prompt to help your students—or you!—kick off the new school year. Look for our first September "Get Writing" prompt on the blog tomorrow. (And if you need an exercise NOW for your first week of class, check out our past "Get Writing" exercises.)
---
We hope you'll join us all month as we roll out new teaching-related content. In the meantime, here are a few past teaching-related favorites that you might enjoy: