New parenthood is terrifying enough on its own. Now imagine that your baby is snatched, you've become a prime suspect, and acquaintances from your new parent support group—who each have secrets of their own—have taken it upon themselves to solve the crime. Add a captivated public hungry for answers, who scrutinize your every move, and you have the elements of Aimee Molloy's outstanding debut novel, The Perfect Mother (HarperCollins). Book clubs take note—this story contains characters, language, and situations so real and timely, so ripe for discussion, that it will easily be considered a classic of domestic suspense.
The Perfect Mother, which will be released on May 1, has been named by Vanity Fair as the third in the "informal suburban thriller trifecta" alongside Gone Girl and The Girl on the Train. Sony TriStar purchased the rights to The Perfect Mother, and actress Kerry Washington from Scandal will produce and star in the film version, which is currently being adapted.
Molloy grew up in Buffalo, New York. She earned a B.A. in history from Duke University and a M.A. in urban planning from NYU. The story of her unorthodox path to garnering her first book deal was chronicled in a 2015 TED Talk. She has since written or co-written several additional nonfiction books, including New York Times bestseller However Long the Night: Molly Melching's Journey to Help Millions of African Women and Girls Triumph and Rosewater, which was turned into a major motion picture directed by Jon Stewart. Aimee and her family live in Brooklyn.
This conversation was conducted over phone and email.
Interview: 
Kate Lemery: How old were you when you first decided you wanted to be a writer? What sorts of things did you write?
Aimee Molloy: I think I'm like most writers—when I was young, I was always reading, and then I was always writing. My dad is an attorney and my first foray into writing was a character I created named Dorris Connors. We had a typewriter and I'd sit and type out long letters to my dad, as Dorris, asking for legal advice. Her sister was a nun who was having a lot of affairs with men and Dorris was very nervous about this. There was also a very complicated storyline about a pet llama. My mom kept the letters and gave them to me at my graduation from college.
But then I hit an age when writing stopped being fun. At Duke, the only mandatory class was called University Writing Course, and you wrote an essay to get placed. The first level was for all the great writers and the fourth level was for all the basketball players. I got into the basketball player one. It was literally me, Grant Hill, and all these super-hot basketball players. So, I stopped being a writer after that for a long time because I felt like the universe had spoken.
After college, I worked for nonprofits and I was always trying to do the writing. When I was about to turn thirty, I had that feeling that This is it! It's now or never! That's when I started to pitch articles to magazines. To be honest, I probably had one percent of the articles I pitched accepted anywhere, but I kept going because by then I'd realized that if I didn't get to write, I'd always feel like something was missing.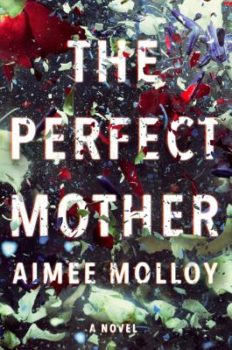 When did you first think of yourself as a "real" writer?
I both love and I hate this question because I think about this a lot. I don't remember when it happened, but I feel like it's such a female thing, right? How many guys ask themselves, "I've published three books, but am I really a writer?"
I started out professionally writing by doing ghost writing and it was such a weird thing because I was writing every word of these books, but somebody else was taking credit for it. That made everything more complicated for me. I mean, am I actually writing, if I'm letting other people put their name on it?
I think it is the gender aspect of this idea is interesting, because as a girl, then as a young woman, and then as a woman it's hard to trust that your voice matters, and that somebody might care about what you have to say. I pray that's changing with the younger generation of women, who seem much better at owning their voice. But it took a ridiculous amount of time—I had probably published three books or something—before I was able to finally say out loud, "I think I'm a writer." I felt like there was so much hubris in that. Now, as the mom to two young girls, it's important to me that they believe that they have a lot of important creations inside of them.
What made you decide to write a novel after writing so many nonfiction books?  
After I wrote my first nonfiction book, I got an agent and I started to get offers for other ghostwriting projects. It was very exciting to make a living as a writer, but I knew in my heart that I really wanted to attempt a novel. About ten years ago, I gave it a try, and wrote 120 pages. It was about a guy who lives in an apartment in Brooklyn and he can see into the apartment across the backyard. There's a woman living there and he becomes obsessed with watching, which is kind of like The Girl on the Train and The Woman in the Window, which became huge hits, and my agent had said, "You have to have something happen. You have to have a murder or something." And I couldn't write about a murder. I thought of myself as too fancy to write something like that. So, I just threw it away. I was young and on my own and needed money, so I gave up the idea and returned to writing nonfiction.
My decision to try fiction again came after having children. After I had these two little girls, it no longer felt okay that other people were putting their name on books I'd written and taking credit.
I knew that I wanted to write about motherhood and I had this idea of doing something very literary. Then when my second was born I read Gone Girl, most of it in the middle of the night while nursing her. I had somewhat stopped reading because when I'm writing I can't read other people's work. It impacts my own writing voice too much. And oh man, I had all these emotions about Gone Girl, and how smart it is and how good it is, and then it came to me that instead of writing a literary book about motherhood, I'd write a suspenseful book about motherhood.
When my second was a year old, I said to my husband, "I'm not going to take another ghost-writing job for a year. I'm going to take the money I made in my last project, I'm going to claim it as my own, and that's going to pay my salary for the next year. I'm hiring a babysitter and everybody's got to adjust."
So January 5 was my start date and the first thing I did was join a writing group. It turned out that they had planned a writing retreat for the weekend, and they invited me. I was like, "I can't do that. I mean, what am I gonna do, go write a novel in a country house with these four women who are actually real writers?" My husband was like, "If you're taking this seriously, then you're going." So, I went and it was awesome. I remember before I went I googled "How do you write a novel?" and the first hit described "The Snowflake Method," where you just write one sentence, then you make that into a paragraph. So, I printed out the Snowflake Method and spent three days in the country convincing myself to keep writing.
That year of writing the novel felt really desperate because I was paying a babysitter and I was turning down other interviews for books. On the days when the writing was hard, I felt as if I had to apologize to the family. "Sorry we're wasting all this babysitting money so I can write a bunch of crap." But I kept going and by August I'd finished a draft. I gave it to my writing group, thinking it was pretty awesome. They (correctly) thought it was pretty terrible. So I was revising it, and then I got an offer in November with Penguin to ghostwrite another book. I accepted it but told them I couldn't start until January 5.
I pitched agents the Friday before Christmas and I ended up getting offers that week. I was really surprised, to be honest. And hopeful—hopeful enough that I pulled out of the ghostwriting project. It was terrifying. All I knew was that agents were interested. I hadn't sold The Perfect Mother. But by then, I think just the fact that I had actually finished the novel was enough for me. I was hooked on fiction, and this was going to the path I was going to pursue.
And I couldn't write about a murder. I thought of myself as too fancy to write something like that.
How is writing fiction different from writing nonfiction? What's the hardest part about writing fiction?
One big difference is when you sell a nonfiction book, you sell it on a proposal. You have to write fifty really good pages and you have to outline what you're going to say in this book. When the hard work begins of actually writing the book, you know that you've sold it, you know that it will be published, and that you have the support of a publisher behind you.
I've always had so much admiration for novelists, because for them it works the opposite. Not only do you have to write the entire book, but you have to have it perfect. And the amount of determination and stamina and confidence that you need to have to keep writing that story, knowing that there's some chance that nothing will happen with this book, is astounding.
When I first started writing, I ate a cup of M&Ms each day to motivate myself to keep going. Are there any special elements you need to create prose?  
I drink coffee nonstop. I have to have a coffee with me, even though I tend to drink a quarter of it. I bought a Nespresso machine a couple of years ago, and I want to become their spokesperson because I love it so much.
And don't tell my daughter, but I also steal her favorite blanket as soon as she's out of the house. A dear friend bought it for her when I was pregnant, and got my daughter's name embroidered on it, and it's the coziest thing in the world. I have to always remember to put it back before she comes home, as she's very territorial about it.
I had this big ruse when I was writing The Perfect Mother. The babysitter would come and I would very loudly announce, "Okay, I'm leaving. I'm going to the office." I would slam the apartment door, and then sneak into my bedroom. The whole The Perfect Mother I basically wrote in my bed.
It worked for a year, until my oldest daughter figured it out and started to draw pictures of a frowny face and slide them under my door. And I could hear her in the other room asking the babysitter, "How do you spell, 'I miss you, Mom'?"
After that, I decided it was time to rent a studio and that's where I now go. But it's all the same thing. I just need total silence and a lot of solitude. When I finish a book, I go away for five days and I rent a cabin. I bring a pair of pajamas and crappy frozen food, like chicken fingers, and I don't leave. That's the most important part of it—escaping, becoming wholly absorbed. It's always the last thing I do.
In your TED Talk, you suggest that your tenacity helped you find success as a writer. Can you share any other hard-won writing advice that you've learned since then?
The major thing that I've learned is that you need to have a trusted circle of people around you when you're writing. My writing group could be really honest with me about what wasn't working with The Perfect Mother. We barely talked about what was working. And what I love about [the online social group for writers] Binders is there are a couple of people who now read my writing who I don't know personally. I think that's even more important because you don't have this friendship where you're worried about offending someone. And as another writer, you know how crucial it is to hear if your writing sucks.
I met you through Binders, where you frequently provide thoughtful advice, offer to read other writers' writing, and offer pep talks. Additionally, you've recently co-founded a writers' retreat. You're so active in helping others achieve their writing goals. Can you share your own philosophy about literary citizenship? 
Publishing is such a hard industry to be part of. As a writer, it's super hard to get an agent, and super hard to get published. And even when you do get an agent and get published, there's this hierarchy that exists, where there are some writers who get a lot of love and attention from their publisher, and there are some who have to fight for attention. And that's super hard. Then you get published, everyone asks, "Where is your book located in the bookstore? Are you on the front table, or are you in the back? Are you invited to do an author reading?" And then you get to hear from readers, and that can be very hard.
I just want to be one of the voices that's positive. Because the industry is so hard, it fosters a lot of competition among writers themselves. And I think it's often hard to feel happy for a writer if they have success when you're not having success.
My dream, if I was ever really successful as a writer, is to host lots of retreats for writers. My husband agreed during my year of writing The Perfect Mother to take the kids on weekends so I could write. I want to pay that forward and help others who might not have that option.
Where do you go for writing mentorship?
My mentors are the authors I love. Joshua Ferris. Arundhati Roy. Ian McEwan. Toni Morrison. I could go on. It's not so much about their stories as it is about the writing. Whenever I get stuck, I can read a paragraph of something they've written and feel back on track, just to be reminded what beautiful prose sounds like.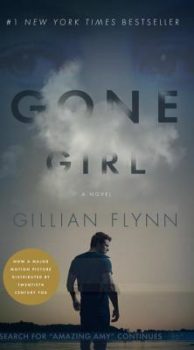 The Perfect Mother is a wonderful escape. Readers quickly become immersed in the drama, which you carry though until the very last page. What novels have been a great escape for you? And what novels are you looking forward to sharing with your daughters one day?
I never thought I'd write a thriller, because I hadn't typically read them. But Gone Girl shifted something within me. That book was so well done, and so, so, so smart. Gillian Flynn broke a lot of barriers with genre, and so I still return to that book.
I love Lauren Groff and Fates and Furies. She has a book coming out next month, which I can't wait for, and I think she's a genius beyond her years. Also, I just read a book called, This Could Hurt, by Jillian Madoff, which I keep on my desk next to me. She creates characters in a way I struggle with. They're so deep and they're so rich they jump off the page. And then Joshua Ferris. I would read anything that he writes. His shopping list—I bet even that would be the most well-crafted thing I'd read all week.
The book that I'm most excited to share with my kids is a book called The Wednesday Witch by Ruth Chew. I probably read it a thousand times when I was young. It was one of those books that cemented my own desire to write. I can't wait to read Harry Potter with my kids, and To Kill a Mockingbird. I'm excited for those days, when we can spend rainy afternoons just reading and talking about books.
Was The Perfect Mother something you could have or would have wanted to write prior to becoming a mother yourself? How did you come up with the idea for the story?
Never in a million years could I have written that before. What happened was, I had my first kid, and I joined the May Mothers basically—the fictional group in the novel. My group was called September Babies and I depended on it so much.
Someone would post a question on the listserv and within minutes dozens of the most thoughtful and generous responses came in. Even at night, somebody would post something at three in the morning and within ten minutes, there'd be eight responses. I had this image of all these Brooklyn apartments with the lights on and all of us in a rocking chair, breastfeeding a baby, on our phones, helping each other out.
Then the idea came to me—what would happen if something really bad happened to one of these kids? I had this image of the other moms smearing war paint on our cheeks, grabbing torches, and taking to the streets, being like, "We will not rest until this baby is safe again!" That was what I wanted to capture with The Perfect Mother. I want to write a book about this community that happens after you have a child, and especially when you live in a city, or you live far away from your own family, how much groups like this matter. 
Billy Idol's classic rock anthem from the 1980's, "Rebel Yell," is mentioned in a pivotal part of your novel and becomes an anthem of modern motherhood. What made the song right for your novel?
I've always loved Billy Idol, of course, and when I heard the song while writing the first draft, I was struck by the lyrics: I'll walk the world with you, babe. My husband collects vinyl records and I dug out the album and then looked up the lyrics and it turns out he's actually saying I'll walk the ward with you, babe. It immediately conjured those first few nights after giving birth, walking up and down the halls of a hospital ward, holding a new baby. I knew it was the song I wanted these women in the book to be listening to that night.
But, there was a problem. To use lyrics you have to pay for the rights, and that can be very expensive. My editor told me I had to get rid of them but I didn't want to, so instead, I ended up tracking down Idol's manager online and I wrote him an email, and I was like, "Look, I'm having this novel published and your hit song is crucial to this and is there any way that you could grant me permission to use the lyrics?" He wrote back to me and was like, "Let me check with Billy." And then they said yes. I couldn't believe it.
In my book, I didn't do any acknowledgements, except to Billy Idol. And that, I think, means we're very good friends.
When the May Mothers choose to unwind together in what turns out to be a fateful night in your novel, they drink beer, gin and tonics, whiskey on the rocks, and ice tea at a bar called The Jolly Llama. Which author dead or alive would you most like to have a drink with? And what would you drink and what would you talk about?
The woman who wrote A Tree Grows in Brooklyn is named Betty Smith. That book totally changed my life. It was the first adult book that I read—I think I was ten at the time—and afterwards I wrote Smith a letter, telling her how much the book meant to me.
I wrote "Betty Smith" and "Brooklyn, New York" on the envelope and gave it to my father to mail. Little did I know, she'd been dead for a few years, and lived in North Carolina.
But I would love to have a drink with her. I think we'd drink expensive champagne over dinner, and then we'd go out for after-dinner drinks and talk so long, we'd have to make mimosas in the morning. And I'd tell her that she's the reason I'm a writer and that Francie in The Perfect Mother, is named after Francie Nolan, the main character in A Tree Grows in Brooklyn. 
Is there one message you'd like readers to come away with?
The Perfect Mother is about the experience of what it means to give birth for the first time, to become a new parent but it's also about some of the challenges of simply being a woman. Almost every one of the characters has been the victim of harassment by a powerful man. Those stories are as important to me as anything else in this book, the suspense and the whodunit. Hopefully it will make women feel seen and heard to read this, whether they're a new mom or any woman.
The thing I love most about the idea of the book being adapted for film, is that these female characters all have their flaws, and they're all a little nutty with what they're dealing with, but they're also incredibly strong and determined. I want to read more books and watch more movies comprised of very strong female characters.
What are you working on now? Is it fiction or nonfiction?
It's a novel that turns the lens from motherhood to marriage. It's about a couple who moves into a house that has a sordid past and, once they get there, a lot of strange things start to happen between them. So, it's another book of domestic suspense but a little creepier, and perhaps a tad darker. 
Great. I'm looking forward to reading it.