I've never met Ira Sukrungruang in person. We nearly met at a writing festival in New Orleans last year. Nearly. We live an ocean apart, Ira in Florida, me in the South West of England. We tried WhatsApp, me asking questions holding down the little microphone button, Ira answering in much the same way… only, WhatsApp didn't like Ira's finger, so we resorted to my spoken questions, his written answers.
I was familiar with Ira's work in a distant way, his nonfiction. I knew he wrote about Asian American experiences, but it wasn't until I read The Melting Season (Burlesque Press, 2016) that I really found Ira, which is odd because this latest book is fiction. I savored each story. I fit them in between teaching, traveling, grading, writing my own stories. What a way to enjoy a book of stories, where most of the stories are connected to food—to savor them. Little bites and bits each night by my glowing upright paper floor lamp would fill me, haunt me as I found so much resonance with my recent trans-Atlantic migration in the words and thoughts of his characters. Good writing shows us something about the world. The best writing shows us something about ourselves.
Ira's previous books include the memoirs Southside Buddhist and Talk Thai: The Adventures of Buddhist Boy, the poetry collection In Thailand It Is Night. He is the coeditor of two anthologies on the topic of obesity: What Are You Looking At? The First Fat Fiction Anthology and Scoot Over, Skinny: The Fat Nonfiction Anthology. He is one of the founding editors of Sweet: A Literary Confection, and teaches in the MFA program at University of South Florida.
Interview:
Lania Knight: What's on your nightstand? Do you usually have a lot of books going at one time?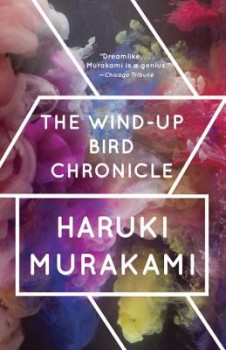 Ira Sukrungruang: I'm reading right now The Windup Bird Chronicle, by Haruki Murakami. I love his work. I'm a big fan. I'm also reading A Brief History of Seven Killings, by Marlon James. I'm about half-way through it, and I think it's one of the most intense, riveting novels I've ever read. I am a reader who likes to read a bunch of different things. My partner is pregnant, and so I've been reading at night to our baby Pretty Little Monsters, by Kelly Link, and I'm just awed by Link's imagination and how she blends literary fiction and fantasy. It's something I tried to do in that first story in The Melting Season, combining these surreal and unreal elements into a very real, grounded, reality for this one family.
I also read a lot of poetry. I finished Tim Seibles's Fast Animal, which was, again, quite breathtaking. I'm rereading a couple of memoirs. One is Joan Wickersham's The Suicide Index, which is an interestingly structured book about Wickersham trying to uncover why her father had killed himself. It's beautiful, and it's sad. It's vulnerable in all the right places. I'm also re-reading Planet of the Blind, by Stephen Kuusisto. He was my teacher and thesis advisor when I was at Ohio State, a beautiful, poetic writer. So, yeah, I'm all over the place with my reading, and I'll read maybe ten, fifteen pages here, and I'll go and read another book, or if I have pockets of time–I work in pockets of time–I'll just bring out a book and read for about ten pages.
You went to Southern Illinois University in Carbondale, which I got to visit for the first time last year and absolutely loved. You mention that you jumped from major to major before settling on the writer's path. Could you talk about how that experience shaped you as a writer?
Carbondale was, I agree, a magical place. It was wonderful. It was, to me, the foundation of how I became a writer. It's where I really found myself. And I say that because of the people I met. I was fortunate enough to study with, I think, one of the best fiction writers of all time, the late Kent Haruf, who really opened my eyes to what writing could do. As soon as I met him and took a class from him, I thought, I could do this. And I think it's because he believed in me. Being a writer is about not only your own belief in your work, but having the belief of others there, too, of good teachers, good mentors, like Kent Haruf, like Lisa Knopp. Like Allison Joseph and John Tribble, who I interned with at Crab Orchard Review. Without that kind of learning foundation, it's really hard to go on in a career of writing. I've been very fortunate to have exemplary teachers who showed how to be in the world. How to be a working writer. And made me feel as if I'm not alone in this very lonely occupation. I think of Carbondale very fondly. It is a place that I hold very close to my heart.
I moved to England recently, and I've been thinking a lot about duality. Feeling duality, more like it. Many of your stories seem to address duality.
I think of this issue of duality quite a bit. It's prevalent in all my work. It's what's on my mind most of the time. To me it's linked to two other issues: identity and home. I grew up in Chicago, the son of two Thai immigrants, and for a while I was raised to understand that Thailand was home. They spoke of it with such longing, and when we visited Thailand they seemed lighter, more confident in their surroundings. I never saw this confidence any other time. But as a child of immigrants I went through a series of identity crisises. Who am I? What defines me? So I started working through this in my writing. Still am.
I think when I look at culture I'm trying to look beyond two opposing worlds. I'm looking at the smaller works at play. Family culture. Work culture. In many of the stories in the collection some of these come in conflict with one another. Like, "What does it mean to cook Thai food in America?" Or, "How does a child define oneself when a parent disappears?" 
This duality is so tied to a sense of comfort. And comfort to me is about a sense of home. What is home for someone lost or divided?
What are your thoughts on love? Near the end of "Ordinary World" you've got a line that reads: "'My dear boy,' Mr. Pittman says, 'Every story is about love.'" Is every story really about love?
I grew up a romantic. I grew up loving romance novels and movies. I coveted them, though I knew if my mother found the books I was reading she'd kill me. She'd say, "Why are you reading about white women? Why are you reading about sex?" So I tore the covers off of the books, so she wouldn't know what I was obsessively reading. My first education as a writer was with language of love. The sweeping gestures of romance. The swoon of characters. The dramatic twists of intimacy. I wanted to be a romance writer. The story you mentioned, "Ordinary World," is very autobiographical. Everything in it is true. But I wanted the teenage voice to take care of it. I did not want to worry about that secondary voice of the writer-at-the desk that nonfiction demands. So the teacher, Mr. Pittman is also a real teacher, though with a different name. And I took a class with him—my first creative writing class—and we shared oranges and I hung out with him during lunch. And he did say, "All stories are about love." It's a phrase I can't get out of my head. It's the thing that has shaped much of everything I write. I believe in this line. I believe whole-heartedly. I take it into my process as a writer.
When I write a short story, my characters are forever wanting. Want is love. When I write a poem, I'm having a love affair with language. When I write my essays, I write from a vantage of love and understanding. This phrase is my writing mantra. There's this essay I keep turning back to. It's by Geoff Schmidt, called "Otis and Jake," and it is enormously complex and covers a lot ground, like owning dogs, marriage, divorce, death. But it's this paragraph, the last paragraph I come back to:
Why do we take things close to our hearts, why do we love? We know the dogs we take in as puppies will grow old, will get sick, will know pain, will die. We know that we will outlive them, that they will be seized by a kind of suffering that we can never lift. Why do we marry, why do we have children? Why do we love at all? When you lose love it mauls your heart. It bloodies you. And yet, again and again, we choose to love. Again and again. Why do we choose to love, again and again and again?
I think it is the well writers keep digging into, keep trying to understand. Love and when love is not enough or when love mauls you. I tell my students to write from the vantage of love and understanding. I tell them that this does not mean love in the Valentine's Day or Hallmark sense. But the complexities of love. Dark love. Love and loss. Love and identity or the loss of identity. What happens when a father leaves? What happens when a loved one dies? What about the decimation of love after a beating or abuse? Love is also invariably linked to suffering. Everything in literature is a form of suffering, hence, a form of love.
How does it feel for you to write in each genre? What does it mean to write fiction, and how is that different than nonfiction? Does it come from a different place? Can you say things with fiction you can't with nonfiction?
I write poems and essays and stories. I drew my first comic the other day. I do this because I always want to be a student of writing. I do this to challenge my capabilities as a writer. I do this to find the commonalities of the written word. Motion, emotion, movement, momentum. For me, where language is created comes from the same part of my brain. When working in different genres, however, I need to be in a particular mindset. That's why when I write fiction, I am not writing poetry or nonfiction. I need to know the genre so that I know what decisions I'm making as a writer. Genre, for me, dictates decisions and choice.
Fiction and nonfiction? When I was going through darker periods of my life, battling depression, I tended to write more fiction. It was a period in my life where most of the stories in The Melting Season came from. I couldn't face nonfiction because nonfiction makes me have to face my suffering. I didn't want to face my suffering. To face it is to make it real. I did not/was not ready to do that. Depression hazes the mind. Rationality goes out the window. In fiction rationality does not matter. In fact the more irrational the character, the more the story moves. There was something liberating about not having to be accountable or responsible for your characters. In nonfiction, there is always a retrospective voice that comes in and makes sense of things. And because of that, there needs to be narrative and emotional distance. In fiction, no sense needs to be made. You characters go. Your surrogate narrator takes off. They fall. They do wrong things. And there doesn't need to be responsibility…at least not narrative responsibility, not authorial responsibility. Readers make sense of that. Readers see the wrong moves, the wrong decisions. Readers go, "Man, that was stupid." So during that part of my life, that dark part, I let go. I let my fictions take over. Many of the stories were rooted in very real struggles. And sometimes I felt like a masochist enacting these pains unto my characters. But it was therapeutic, too. Like hitting a pillow, like screaming.
I just read "Bright Land," which made me think of Carver's story "Cathedral." It also made me think about the stories we all read when we're learning how to write our own stories. Can you talk about influence, things you read when you were first starting out? Maybe you didn't know they were influencing you until later.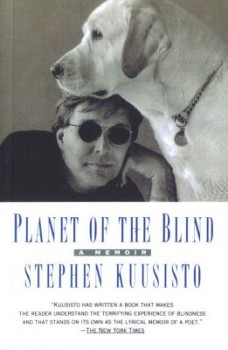 When I was a graduate student, I had the pleasure to work with Stephen Kuusisto, author of the memoir Planet of the Blind and other masterful books. Stephen opened doors in my work that I never imagined. He showed me other ways to write, other voices to try. He challenged my ear for language, made me engage with the long, lyrical sentence, to see prose beyond linearity. There was beauty in fragments, as there is beauty in an unformed puzzle. Stephen is blind, and sometimes during his office hours I would scan pages and pages of poetry into a machine that would read to him in this strange robotic voice. I would spend hours in his office, just talking about art, while his then guide dog Vidal groaned or rooted through the trash for an apple core. Stephen introduced me to the blood orange, and said there is nothing so sweet as this thing that bleeds. My story "Bright Land" is in homage to a teacher and friend I hold so close to my heart. Even now, I seek his guidance in all things.
But how do you write a short story about a blind person without the shadow of Raymond Carver's "Cathedral" in your head? I love Carver's work. I read him over and over. His writing made me believe it was possible to be a writer, this immigrant's son, this Thai boy who first language was not English. He made me believe I could do it, made me believe that a story does not operate on plot alone but the complexity of character. He taught me that character is a study of being human. I love Carver, the way I have loved my other foundational authors, like Stephen King, who is unafraid to open the door of the weird, like Maxine Hong Kingston, who breaks rules of language and plot and truth. Also, Tobias Wolff, for his scenes and general hold of the dramatic present. There are others. I'm still learning, still stealing. Part of being a writer for me is to be a sponge. Taking everything in. Learning all the time. Making sense of the limitless ways to tell a story.
Something else I got from "Bright Land" was the idea of risk and trust. That moment he had to trust the dog in the end scene, trusting that the dog would lead him in the right direction without him getting hurt. Could you talk about risk and trust in stories, in writing, in your relationship with your reader?
I think all literature is predicated on risk and trust. On so many levels. If you are a writer and you are not posing an essential question, if you are not having your characters take that risk, then why write the story? If there is no risk, then why tell the tale? The thing I often say to my students is, "What's at stake here?" It's a big question. What's at stake for the character? But more importantly, what's at stake for the writer? No matter how invisible the writer wants to appear on the page, his shadow is always there, always engaged, always in control. The characters, the plot—the world is created because the writer has created it. So then, if anything, the writer wants to communicate something to the reader. Something essential, something that the writer can't shake, and so she/he has created a character to be the vessel of this obsession. This idea of risk and trust can be opposing forces in fiction. Risk is something we take. Trust is something that is earned. We are in control when we take a risk. For example, if I'm going to jump off a building that's a big risk I'm taking. But I can't trust that I will survive. I can't control trust. I can't control the outside world and the opposition of will. You can only control the risk you take. Whatever happens after that is beyond you. It's like the relationship between writer and reader. We write, a risk in itself. And readers can trust us or put the book down. It's a tenuous relationship, but an essential one in all writing.
I lived in central Illinois five years, the toughest five years of my life. Could you talk about geography and place in terms of living somewhere soul-crushing. Could you talk about the ways we cope, such as making stories from our life?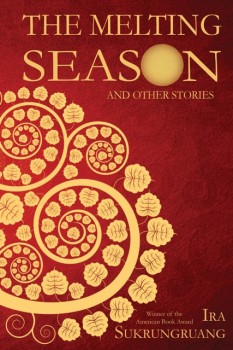 The title story of the collection, "The Melting Season," came about during the darkest time in my life. I was living in central New York, working through a bout of depression that had a lot to do with the world in which I found myself in. I was living in a small town, teaching in a small university. I loved teaching and my students and my colleagues, but the place—the endless snow, the grey sky that stayed for months—really ate at me. During that time I found myself sedentary. I found myself unmotivated. I didn't do much. My writing was suffering until I decided to place all my disenchantment with where I was into my fiction. Again, it was liberating to let out my woe into a story. To enact my suffering by allowing my characters shoulder my angst, my sadness, my anger. To have the snows come and the grey sky and cause havoc on lives that weren't mine. It was a bit adolescent, and sometimes, a bit displaced. But what it created was a story that took some risks. That did not shy away from very real human emotion. That was not afraid to traverse the darker areas of life. This is what I wanted to accomplish with the entire collection, stories that explored both light and dark, stories that save and bury.
Place contains this. When I moved to Florida, when I move anywhere, travel anywhere, I find myself trying to understand place and where I am. When you are new to a place, you feel it in the body. The rhythm of the land doesn't match yours. You feel out of sync. Senses are on edge. Mannerisms, language feels a bit off. And it takes times to adjust, to feel, to understand. Or it doesn't. Sometimes you never adjust, the way I never adjusted when I lived in New York. Sometimes you feel a further distancing of the self. But, man, isn't that a great conflict to exploit as a writer? Place is the silent character in many of my stories. What is it like for a family who owns a Thai restaurant to serve un-Thai food in a very rural, conservative town in Wisconsin? Or how does a boy survive a beating in a cornfield? I am a writer who likes to explore the inner workings of setting and play that against the inner workings of my characters.