I came across Roxane Gay's 2012 interview with Julianna Baggott in The Rumpus in the fall of 2013. In it, Baggott described her use of not one but two pseudonyms as an author (Bridget Asher and N.E. Bode), and I was curious by the apparent ease with which she shifted genres and readerships. I had just finished her apocalyptic bestseller Pure (Grand Central Publishing, 2012), which was a New York Times Notable Book of the Year and an ALA Alex Award-winner, and was excited to move onto the next two books in the trilogy: Fuse (2013) and Burn (2014).
In the fall of 2012, I had interviewed Russell Banks on Jeff Davis's radio show, Word Play, while Banks was in Asheville as a Visiting Writer for Warren Wilson College's Harwood-Cole Lecture Series. That long-form conversation was later published here on Fiction Writers Review as a two-part interview. I'd always enjoyed reading the long interview, and after doing one with Banks, I was curious what it would be like working with an author whose work was relatively new to me.
As with the Banks interview, I wanted to approach Baggott's work and her ideas through the lens of working on my own novel: I wanted to ask her questions I was asking myself or wanted the answers to. And I needed a reading project to kick-start the next stage of revision on my book. However, unlike Banks, who I knew personally and had been reading since I was a teen, and whose few books I hadn't read I could cover fairly quickly, I'd not read any of Baggott's novels (let alone Asher's or Bode's!) with the exception of Pure and Which Brings Me to You (Algonquin Books, 2006), a novel she'd co-authored with Steve Almond. Needless to say, with more than twenty books to Baggott's credit under one name or another, I had my work cut out for me.
I first wrote Julianna in early December of 2014. I asked her if she would be interested in talking about the span of her writing career (so far) as well as the ways in which she writes across different genres. Julianna wrote back that day with an enthusiastic "Let's do it!" We jumped into the interview almost immediately. She sent me a box of her books, and I ordered a bunch more. Except for one phone call relatively early in the process, our conversation played out entirely through email. When the interview wound down in late April of this year, I was shocked to see we'd produced over 20,000 words (about seventy pages). It then took about a week for us to boil that down to 15,000 words, which represents a total of about fifty pages. And FWR has generously agreed to host this conversation, which itself will be published in five parts during this week.
In terms of her biography, Julianna Baggott began publishing short stories when she was twenty-two and sold her first novel while still in her twenties. After receiving her M.F.A. from the University of North Carolina at Greensboro, she published her first novel, Girl Talk (Pocket Books, 2001), which was a national bestseller and was quickly followed by The Boston Globe bestseller The Miss America Family (Atria, 2002), and then The Boston Herald Book Club selection, The Madam (Atria, 2003), an historical novel based on the life of her grandmother. Her most recent Julianna Baggott novel is Harriet Wolf's Seventh Book of Wonders, which came out in August from Little, Brown and Company.
The Bridget Asher novels, published by Bantam, include My Husband's Sweethearts (2008), The Pretend Wife (2009), and The Provence Cure for the Brokenhearted (2011), as well as All of Us and Everything, which will be released in November.
In addition to the titles mentioned here and those such as the Pure trilogy noted earlier, she has written numerous books for young adult readers under N.E. Bode. Please visit her website for a complete list of titles and more information: http://juliannabaggott.com/
Finally, Baggott also has an acclaimed career as a poet, having published three collections of poetry: This Country of Mothers (2001) and Lizzie Borden in Love (2008), both of which were published by Southern Illinois University Press, as well as Compulsions of Silkworms and Bees (2007), released by LSU Press.
Editor's Note: To begin with Part I of this five-part conversation with Julianna Baggott, click here.
Interview: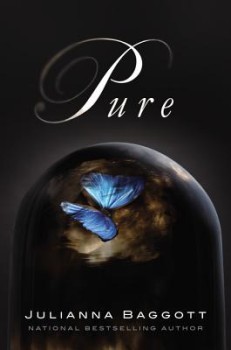 Sebastian Matthews: How is the "genesis story" of Pure similar to or different from your other novels?
Julianna Baggott: All of my novels come to me from a large number of ideas and a lot of failures, actually. I might think that a whole novel can focus around this one element. I might even write 160 pages of that novel only to find out that there's part of it that's worth keeping but I need the connective tissue stretching to a number of other storylines to make it work. So it's never just one origin. There are always many, many starts that then feel like they might fit in the same world and then the world shows up—tone and all.
I'll say that no two novels ever come to me the same way. And once I have the strands, I often don't know how to tell the story. The finding of how—the structure or voice—can be built into the DNA of the stories that arrive or it can be hard-won, taking years…
In your Rumpus interview with Roxanne Gay you remarked, "Writing across genres has made me more prolific. When one is fighting me or simply not cutting it, I turn to another." Can you say more about this? For instance, what else were you working on when you were working on The Pure Trilogy?
While writing Pure, I had a book under deadline that I eventually—mutually—pulled from a contract. The editor and I couldn't see eye-to-eye. I never published it—a sequel to a middle-grade novel that didn't sell well. It might be a good book. I was definitely working on my third Asher novel, The Provence Cure for the Brokenhearted (Bantam, 2011). I was also working with two different producers on two other concepts that we never worked through. (One is a novel I'm still at work on and the other is a full outline, but only has one chapter…)
Can you tell me how in Pure you hit upon this structure of threaded "voices"? I just loved how these over-the shoulder angelic POVs began to weave into a tapestry, coming together at the end almost like the lines and phrases in a villanelle…
Oh, the ending of Pure, yes. They all had to have a final say and I think it adds to the pacing I was going for. I had more voices at one point. And then I made a chart of all of them because I had too many and because I lost my main character's voice in the flood. The chart (X axis characters, Y axis pages) showed the section where my main character disappeared and the character who held the action. I realized that his plot should be hers. That character was cut completely, and she got the chunk of the novel back. It was rightly hers, in retrospect.
I was moved too by the character of Helmud—who is literally fused onto his brother's back—and how you give him his own "voice" at the end. This generous act felt vital to a text devoted to bringing voice to marginalized peoples. But, still, I was pleasantly surprised when you made this narrative move.
My second child was an echolaliast. It means that he'd repeat (under his breath) something funny or smart he'd said or sometimes things others had said without being aware of it. It's often seen in people with autism. He has no other traits on the spectrum but this one. He's done a lot of acting and we realized along the way that he was actually memorizing conversations, or the good lines at least. In any case, I thought of a character who was solely an echo. How could you express yourself? The more I wrote Helmud and El Capitan, the more they surprised me. Sometimes flashes of another story pop to mind—something that would take place post-trilogy—and these two appear first, always. Still bound.
I couldn't help thinking, as I was reading the beginning of Fuse, that you were working hard, maybe too hard, to make sure the reader of Pure knew what had happened before, who everyone was, etc. In all honestly, I found it frustrating; I wanted the action to kick in sooner than it did. (Of course, I didn't have to wait a year before starting the second book in the trilogy.) On the other hand, Burn didn't seem to bog down as much with this narrative filling in—almost as if you were using a lighter hand—maybe because you knew the reader had the story pretty clear in their mind at this stage. Can you talk about your process with working the transitions between books?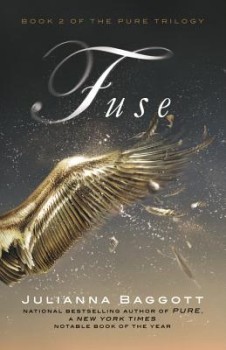 Well, to broaden your question, you're always walking a line. At the end of a thriller, one reader could slam the book shut and say that they saw things coming a mile away. The reader sitting next to them could say that they had no preparation for the ending and it made no sense. The writer usually wants to both surprise and satisfy, and that's a tough mark to hit.
Some readers see every clue, pick up every breadcrumb, and are annoyed by any tip of the hand. That's why it helps to think of whispering the story to just one ear—narrow that reader at least in your mind to simplify your decisions. This, of course, falls apart in an editorial process with many editors—I lost my acquiring editor as Pure was coming out, copyeditors…
And, yes, we were mindful that most readers of Pure were waiting a full year for Book II, and, yes, I also assumed that if you were still hanging in their for Book III, much of the story had burrowed down pretty deeply.
This walking the line of surprise and satisfy isn't just true of thrillers. I heard from a reader who saw a hidden pregnancy of a character coming a mile away. I was surprised to hear it because I hadn't known she was pregnant while writing until she announced it.
And, too, it's not as much of a burden for films. We've all walked away from that film that felts satisfying only to realize a gaping logic hole three hours later. Readers take those breaks mid-book and so you have to be aware that they are looking for holes at all times.
You say, "I was surprised to hear it because I hadn't known she was pregnant while writing until she announced it." Could you expand on this idea of a character announcing her condition?
I was referring to a character in The Provence Cure for the Brokenhearted. The teenage girl had body issues made harder still by her father's fiancée who was very fit. The teenager had made this funny comment about an ex-boyfriend, "I've been Beckowitzed." I just thought it meant screwed over, dumped, but, much later in the novel, I realized that she'd had a bigger secret and that being Beckowitzed was code for being pregnant. And when Beckowitz actually shows up in his retro rock t-shirt and sockless loafers, I was stunned. But, of course, why else would he follow her all the way to France?
In the world-making involved in creating Pure, Fuse, and Burn did you ever truly surprise yourself—with story elements, character action, or plot twists? I'm thinking of that strange zoo inside the Dome or the last virtual world that Iralene creates for Partridge…Which, if any, was the biggest surprise?
Yes. Things surprise me all the time. Iralene, for example, wasn't supposed to play such a huge role, but she became so complex and so hard for me to pin down. She's someone who's survived by manipulation, which makes her very interesting to write. Not only do things surprise me—my characters most of all—but sometimes I keep writing knowing that I have a blind spot, something that I hope will reveal itself when I get there. In another novel altogether—speaking again of The Provence Cure for the Brokenhearted—there's a box that's unearthed, and I didn't know what was in it. I assumed the contents would be revealed—and they were. But writing with known blind spots is something I had to learn to do. I also write with unknown blind spots—things that are so obviously missing until the next revision—a novelist's healthy barrier, a form of necessary denial.
Things are incredibly important in this world, from the chapter titles to the actual objects scattered throughout the books (the music box, the necklace, the vials, Freedle, etc.). Do you think your work as a poet informs your fiction in this regard? I am thinking of William Carlos Williams's famous dictum: "No ideas but in things…"
Yes. Sometimes I lift entire poems and drop them into novels. Bradwell gives a speech about how none of this had to happen; if left to our own devices, we'd have beaten ourselves to bright bloody death. Something like that. It was a poem first. But yes to things and I'd also say the body over the mind, the body. I recently went back to One Hundred Years of Solitude—my God, the sheer number of things on that first page alone! Yes.
How did writing literary novels prepare you for this trilogy, if at all?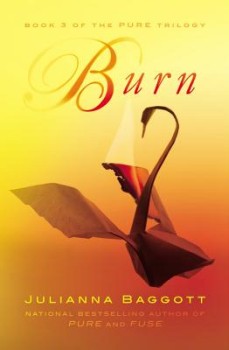 I made a deal with the reader—I'll give you a lot of plot and help you keep turning pages, but you allow me some poetic language on each of those pages. So the literary—the poetry, too—taught me how to create those images, succinctly, a stain and then move on. It was plotting for middle-grade novels like The Anybodies Trilogy (for 9-13 year olds) that taught me how to plot, in many ways, and allowed me to be more daring and hold the reader's hand less. I know that sounds counter-intuitive—it was writing for kids that allowed me to be bolder—but it's true. Adult readers require a lot of hand holding; and younger readers will leap. The Pure Trilogy—which came out with an adult publishing imprint, not teen—was a leap for me.
You must have engaged in a ton of research to write these books. How did you go about it? Were there places where you had to stop the writing in order to learn more about the subject?
My father does a lot of my research for me, and he knows what I need by now—enough to allow readers to put some of their suspicion in their back pocket so that they'll come along for the ride. That said, he did architectural drawings of the Dome. He talked to researchers at the Magnetic Lab at FSU; I visited their cloning lab. Some of the research you know is coming and some of it derails you for a while. But he's my primary go-to.
Can you talk more about this connection with your dad through research?
I'll say that I'm very close to both my parents. I'm the youngest of four—after a suspicious gap—and by the time I was twelve or so the older kids were out in the world and it was just the three of us. My father is someone I deeply admire and who has a boundless intellectual curiosity—he was an engineer and a lawyer who wanted to go back to med school and get his MBA and eventually got his pilot's license, after retiring early, and diagnosed his own blood disorder. He's very funny and very wise, and I seek out his advice on so many things. He steadies me. My mother and father are both storytellers—my mother comes from the long Southern tradition. My father has written a trilogy of his own; an historical novel on our family's history; and is now at work on his memoir. I'll call him up and ask him how his writing went for the day, and he'll tell me that he wrote some of the most boring but accurate prose one could hope for. He loves to write, but is very aware of his lack of talent. That said, my parents raised me on a steady diet of plays, and my father—who was raised by a single mother and never had access to such things—has kept a notecard of every play he's ever been to. They're stacked and rubber-banded in his office drawer at home. He has a real love of story and narrative. I'm thankful for all those plays; they honed my ear.
You have talked before about writing a book to a particular person, whispering the story to them. Do you feel this "whispering" can be done better in first-person address than say the "angelic" third, as in Pure?
Yes, The Pure Trilogy is in a tight third-person. I'm not limited by the characters' abilities with language or articulation and yet the camera is settled within each of them during their specific chapters. This breaks down at the ends of the novels, however, when I start to move—with some narrative handholding—through their points of view.
Harriet Wolf also has them cordoned off, each voice, chapter by chapter; however, these are first-person narratives. I was very worried about four first-person narratives in one book. Each time you switch voices, you're making demands on the joints of the novel—and asking the reader to shift so much can be burdensome. That said, it was what the book demanded and so I found ways to try to make it clearer for the reader. First, one always knows when one's reading Harriet—the italics. Second, Tilton's voice is so distinctive that I felt it didn't create as much competitive noise. That really left Ruth and Eleanor. I tried to make them distinct at the start of each chapter by asserting a specificity of each of their voices—some phrasing the other would never use. In this way, I felt like I was relieving some of the possible confusion and tethering voices to chapters in ways that were easier to navigate.
I don't like third-person omniscient as a writer. It's, weirdly, a class issue for me—and I'll discuss class here in different though maybe overlapping ways as it's normally used. Listening to writers who were groomed to be writers in some grand sense, who worked hard and received elite educations, who seem to be comfortable seeing themselves as part of a grand literary tradition (or just expect it), I've found they have a very different relationship to writing the novel. They'll talk about writing it the way they need the novel to be written. This is true in many small ways in which some writers talk about writing differently than the way I do but point of view is one of them I've noticed most clearly. (I'll also say that the experimental writers who do different things with point of view are a different conversation altogether.) And surely point of view—its liberties and confines—are not historically tied to education or social class. In other words, this is just a weird thing with me, most likely. All of this said, I recently was remarking on a fellow novelist's agility—the way he moved through scene was so unfettered it really struck me. He said that it was likely because he hadn't been formally trained as a writer. And, as I have an M.F.A., I found that comment fascinating. I lack this bold overriding intention. I'm unmoved by the idea of un-aging monuments of intellect. And yet I've been trained just enough to have my own insecurities embedded in my work. I'll say this: I love the reader. I love the reader much too much for either of our good. And after I've tried to find that place where the novel itself has its own agency, I will always go back and think of the reader—what they want and fear and, simply, how to keep them in the world I've created, turning pages.
Can you talk about the genesis of the Harriet Wolf story?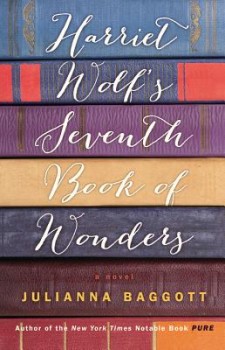 If you were to look in my documents file, you'd see a long section that's devoted to very different attempts to write this novel. Eppitt has been the main character; there's a first chapter of this published somewhere, I think. There's an entire full-length feature screenplay devoted to the 2000 timeline. Dr. Ishida—who murders Dr. Wolff—has his own short story, published some time ago. It goes on and on.
I believe in leaving a novel when it's not working and giving yourself time away from it. However—and this is a big one—you change as a human being and as a writer as time passes. So if you keep rewriting you end up—as the writer Mark Winegardner has said— collaborating with multiple versions of yourself as a novelist. And if you leave it for a long time, you really are writing an entirely different novel. For this book, I left it for long enough stretches to really come at it as a very different writer with completely different aspirations. Finally, I had to write it; there was nothing else in front of me to distract me. This was it. And so I fully committed to the version that sat in front of me at that time and finished it.
Conceptually this book reminds me a lot of a Paul Auster novel—such as Moon Palace (1989) or Book of Illusions (2002) or Leviathan (1992)—or maybe even a John Irving novel. If Marquez was the Patron Saint of the Pure Trilogy, who is for this book?
I really admire Auster—he seems to be both psychological and sociological in ways that I'm drawn to. Moon Palace was an important novel of his for me. But I wasn't thinking of his work while writing this. John Irving, though, he's always there. He exists in almost everything I write. My first two novels exist because he exists. I gave up after that. But, oddly, it was my third novel that was compared to his work. (There was a bear in the novel—because there was a bear in the research—and there was a character with Irving in his name but only because my great uncle was named Lee Irving. A coincidence.)  In any case, yes. Irving.
In your initial email response, you wrote, "Writing for NPR has taught me to cut a piece in half and then in half again—without losing the essence. Apply that to the swollen prose of a bulky novel and you might reveal a beautiful work." Can you talk a little bit here about revision—revision in general and your particular revision process?
I took 9,000 words out of Harriet Wolf's Seventh Book of Wonders, at my editor's request, but once I headed in, I was entranced. And when I read from it at readings, I cut it even more. In fact, I have a terrible habit of cutting whole paragraphs on the fly while reading, which is not at all the way to read to an audience, but I can't help it.
Harriet Wolf is also a cautionary example of editing. I wrote the book—off and on—over almost two decades. If, at any time, I'd actually committed to the novel at hand, it would have been a completely different novel than I now have—not necessarily better or worse, just different, because I'm a different human being and a vastly different writer—one who was working out various obsessions in other novels along the way. I basically edited Harriet Wolf from draft to draft to completely different book—more than once. I think because my interests and tastes (and need for various challenges to keep it fresh) shift so quickly, this is a dangerous trap for me.
I've written about the infinite heartbeats of every novel. At first, you have to follow those heartbeats—in your mind, ideally—and find the most quickening one. But at a certain time, you have to commit or you suffer what Teddi Bruschi calls "chasing ghost motions"—a term he may have coined while talking about the Patriots' messy defense early last season. You can chase the ghost motions of a novel endlessly, under the misguided impression that there's a perfect version. No novel is perfect because it's a collaboration with the reader—and readers are like rivers in that "you can't step into the same river twice."
I try to commit. I try to take the novel in hand on its own terms and, with time on my side, I hope to stretch my abilities to get it into some shape that it aspires to. And then, as soon as humanly possible and long before it comes out—I divorce myself from the book, emotionally. In fact, I concentrate on its flaws and limitations. In this way, I can write the next.
---
Editor's Note: Return tomorrow, when we'll publish Part III of Sebastian Matthews's five-part interview with Julianna Baggott. Part III will focus on the anxiety of influence, voice, and collaboration.