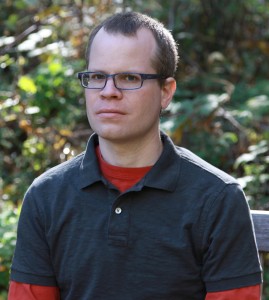 Ben Stroud is the author of the newly released Byzantium (Graywolf), winner of the Bakeless Fiction Prize. The stories in Byzantium, which originally appeared in Harper's, Ecotone, The Boston Review, One Story, Electric Literature, and New Stories from the South, display a remarkable range, especially for a first collection. Stroud is equally at ease working the large canvas and the small, the historical idiom and the contemporary, the detective story and the faux memoir.
There is an antique quality to his work, and by antique I don't mean creaky. I mean handcrafted, out of material usually deemed too expensive for today, and sturdy owing to a willingness to privilege lasting weightiness over cheap portability. His stories provide the reader with transport, and not to the vivid and continuous dream prescribed by John Gardner, but rather to the theater of the pleasures of the joltingly unfamiliar, where the previously obscured dark corners of history get the dignity of a brief moment under the hot lights in the hot room where there is no glass or screen to safely separate the audience from the rough actors. Reading Byzantium, you get the electric sense that anything could happen, that all your past experiences with fiction don't apply here, they won't help you, that you're in the presence of a writer who could hurt you badly.
Originally from Texas, Stroud holds a BA in English and History from the University of Texas at Austin and an MFA in Fiction and a PhD in Twentieth-Century American Literature from the University of Michigan. He has received residencies from Yaddo and the MacDowell Colony, and has taught literature and creative writing at universities in the US and Germany. Currently, he is Assistant Professor of English and Creative Writing at the University of Toledo. We spoke via a series of emails in early June.
Interview:
Kyle Minor: In his introduction to Byzantium, Randall Kenan complains that some writers might have taken to the idea that the short story is "meant to lack ambition," and he offers your stories as an antidote, a gulping down of the "steaming bouillabaisse of the big world." Most writers in their first books are about sorting through what Lee K. Abbott called "the unfinished business of childhood." Not so with yours, or at least not apparently. What were the preoccupations that got you to these stories?
Ben Stroud: In some ways, a certain restlessness led me to these stories. When I started the MFA, I'd written pretty much only stories struggling with that "unfinished business of childhood." But my childhood was for the most part fairly boring, at least when it comes to putting it in a story. And I come from a small town in the south, which seems like fairly well-covered territory. I knew there was material there I would want to write about, but I didn't want to limit myself to that world. Add to that the fact that my experience of growing up in the south didn't match the experience—and often stereotype—found in most film and fiction, which skews toward screen doors and dirt yards full of half-wild barking dogs. But I'm digressing. When I got to the MFA, I had decided I wanted to try my hand at delving into history. I felt I'd been given this chance to take a risk, and I didn't want to waste it. I was terrified, but I dove in. The first historical story I wrote was a proto-version of "Byzantium," which is set in the Byzantine Empire in the 7th Century. The second was "Borden's Meat Biscuit," which takes place in Galveston in the 1850s. The third, "The Don's Cinnamon," is a story about a detective in 1860s Havana.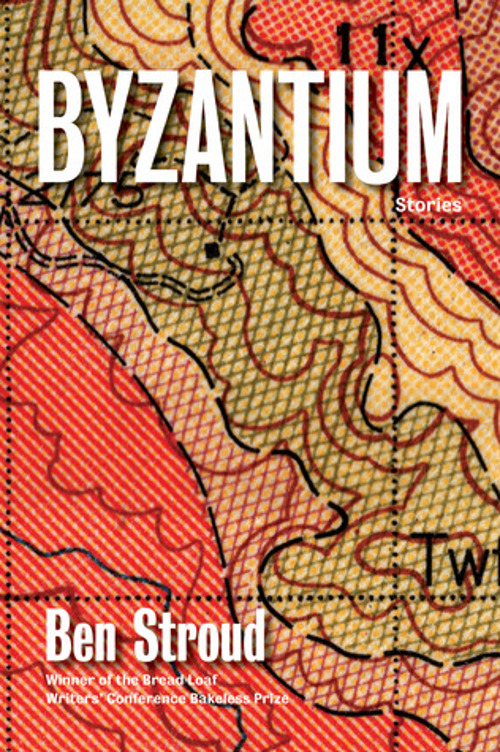 Once I got into these stories, they kept coming one after the other. For instance, I was researching Havana for "Borden's Meat Biscuit" in order to know where a character—who works on a ship sailing between Galveston and Havana—would get sheet music from to trade for some of the biscuit, and I came across the story that would give rise to "The Don's Cinnamon." (I won't mention what it is here, as it's the solution to the mystery.) And after I wrote "The Don's Cinnamon," I had a character, Jackson Hieronymous Burke, who I knew had a life beyond that story—that led to "The Moor." By way of a failed novel, that is. So that's the progression for how I got to this book.
But there's one thing more I have to add. These stories are motivated both by a fascination with place/historical moment, and a hope for getting something more out of a story. The more I read and developed as a reader/writer, the more I wanted a story to deliver story. To be transportive, all-consuming. And so while I've tried to build deep pools of world in these stories, I've also worked on figuring different ways to keep a reader moving forward and (hopefully) leave him or her satisfied at the end. This sounds pretty basic, but it's something really hard to work through, and something that gets forgotten too easily, I think.
That seems, sometimes, like a failing of many works of historical fiction—the writer gets so bogged down in the research, in the pleasurable details, in the things that seem authoritative, that the story seems to creep along. When you're moving out of research and into story-making, how does your thinking about the subject change? Are you looking for a character, or an event, or a question, or a bit of trouble? Are you thinking about a speaker? Or is it some other habit of mind? And, whatever it is, how do you start to find it?
I know what you mean. I just read a book I was excited about, by an Italian writer, set in Venice in the 1500s. But the story was there just to display the city. We'd have these interludes to explain this or that, and so the story never took off. For me, I try a few different things. First, I tend to avoid well-traveled bits of history. There you're forced to stick to or re-create a common narrative. It'd be hard, I think, to write something really fresh about World War II, to really get down into your character, because you'll have to be sending these signals that now this is happening, now this, etc. When you stick to the obscure corners, you've got more freedom because most people don't know this bit of history you're recreating. So you can do your research, but you can cut away from it where you need to to create your story. I got that tip from Peter Ho Davies, who was one of my instructors in my MFA program at Michigan.
Another thing that helps in serving story, I think, is staying away from real people. So much historical fiction these days takes up with the business of real people. But then you've got a narrative you have to follow, and sometimes the work becomes just a glorified biography. I'm not interested in doing that. (That said, Hilary Mantel is amazing, and avoids the pitfalls of writing about a real person—perhaps because Thomas Cromwell is someone marginalized by history, so there's ample room to do the writer's business of imagination there.) I also think using the first-person can be helpful here. I don't do this in all my stories, but I do it in some, and it can be really useful in negotiating the need to place the reader in a moment in time and space versus the need to tell a story. If you're in first-person, then you're constantly having to think "What would this person naturally tell you?" That can help keep you from just throwing up research.
The other answer here (and I seem to be full of "other answers") is that it's still mystical, like any other story. You put together a draft, you read around, you think about your story, and eventually something clicks—you find the heat in what it is you're writing, cut away everything else, and build from there. So, in that way, my approach to a historical work is the same as my approach to a more contemporary work. And it's hard to define. Something grabs you—an image, a moment, something you read about. Then you try to get it down on paper, figure out what it is about this thing that's got you, and maybe a few years later, after giving up on it once or twice and coming back to it, you might figure it out.
How do you manage the task of constructing—in 21st century English—the voice of a speaker from deep in the past, and possibly a speaker who doesn't speak English at all?
One thing I do is read works from the period. For "Byzantium," I read collections of monks' stories. It's not perfect, but it helps you get some of the cadences. And some of it I just have to try to mix up myself—the feel of the archaic without getting too hokey. It can actually be freeing for your language; you're able to do things with speech you might not otherwise do. Mostly, I try to be true to the story itself. This might sound like a dodge, but I just try to find the language that fits this particular story. That has the feel it needs to evoke this world and time without getting bogged down in trying too hard.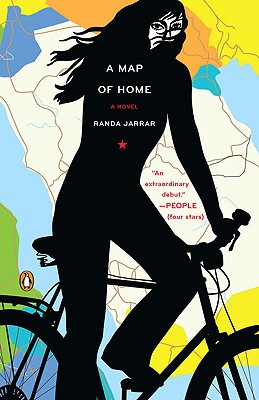 I also try to give myself license. Once, during my MFA, I was talking with my friend Randa Jarrar (A Map of Home, 2008) about authority and writing history—how well a person could write about a place they hadn't been to, say, or a historical time far removed. And I said something along the lines of, "Well, fuck it, Shakespeare did it, why can't we?" I got a laugh out of Randa, and it's kind of a reckless statement, sure. But I think sometimes, in dealing with historical work, we can get too trapped in questions of research, perhaps even of voice. It's important to remember: when we read (or watch) Julius Caesar, we don't applaud Shakespeare's deep research or his rendering of classical Latin speech patterns into then-contemporary English dialog (which, as far as I know, he didn't do). It's his language—his language—and his characters that we admire. So, thinking about that gives me some liberty.
Now, anybody who compares themselves to Shakespeare is a fool. But I also think, aside from everything else wonderful about Shakespeare, he can be a corrective, a license-giver, when it comes to thinking about issues like these. I mean, if it worked for Shakespeare…
These are also universal problems for anybody who writes outside their own voice. You do this in your story "In a Distant Country"—you have very distinct voices come though, in letters in this case, telling us what happened.  In real life, those letters would probably be boring or too hard to follow.  For instance, with the mother, we get so much about her through voice alone: her background, her beliefs, her need to put these words down. And we get so much of the story there, too. But an actual mother's letter might not be so obliging. So it's that same problem, of figuring out the right balance between authenticity and the demands of story.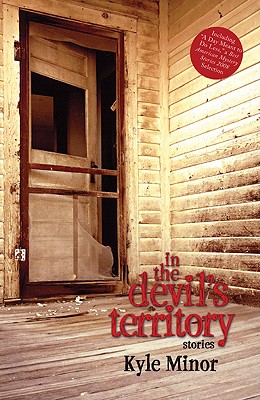 When I was writing those letters, I was thinking about emails of complaint I had received from people I knew from my childhood who had read (or had heard about, but hadn't read) my first book, In the Devil's Territory (Dzanc, 2008), and who were angry about the way I wrote about fundamentalist Christians. Or who were angry that I wrote sex scenes, or that my characters didn't do the right thing, or that somebody cursed, or that somebody in a story was like somebody they knew in real life.
There was a real strength in those voices, because the writers of the complaint emails, for all the grammatical errors and failures of logic and misunderstandings of what a story is and so forth, were coming from a place of sincere grievance, and they meant to move me toward some action. The emails were meant not only to complain, but also to correct and convince. So when I was writing the letters in "In a Distant Country," that's the way I was thinking about the projection of those voices—what was the grievance, what was the necessary correction, what was the thing about which the receiver needed some convincing? And how would the letter writer say it?
This talk about voices and letters probably opens out onto another question I had about the stories in Byzantium, which has to do with structure and form. How did you go about shaping these stories, finding out what kind of container might hold them? How did you think about beginnings and endings? How do you think about time? When you're drafting a story, do these kinds of formal concerns come first or last?
That's important, what you're getting at in motivation and characters' voices. For me, too, that's a major thing. That is, rather than thinking, "How does this person encapsulate this time, or whatever?" I think, "Who is this character, what do they want, and why might they be telling this story?" And that helps lead to voice.
I often start with form, which might be wrong. But usually I have a strong sense of where a story begins and where it ends, and the hard work of the story is knitting those two points together. In some stories, the nature of the story itself provides the form. "The Don's Cinnamon" is a detective story, so we start when the problem is presented, and the story ends once Burke solves the case. I can't mention this without giving a nod to another of my teachers, Nick Delbanco, who advises building your first novel around either a Shakespeare play or a Bible story. The idea being that these are classic story arcs, and they give you a frame to build on while you're figuring out all this other stuff. Later, once you've grown as a writer, you can start to build your own frames. I think the detective story, or other genre stories, can work in that way (though I don't think they're limited to beginning-ness). They give you a solid frame, so you can take all sorts of leaps elsewhere. There's a reason the mix of genre and literary is so exciting.
I've struggled with the issue of time, so that's a hard one to answer. Lately, I've been moving to compressed time—to writing about short periods, and using that to turn the heat up on a story. The last story I wrote for this collection is "East Texas Lumber." I drafted it years ago—in 2007—but overhauled it while finishing up the collection. One thing I wanted to do with that story was to get to simple plot: a character wants something specific, and by the end of the day he either gets it or he doesn't. Yes, there's more to the story than that. But formwise, that's what I was thinking. It gives you a solid frame on which to carry so much more.
Does "East Texas Lumber" represent a new direction for your work, or can we expect to see more expansive stretchings-out into the historical mode? I guess what I'm trying to say is: these stories suggest a writer who might be itching to write a big, sweeping historical novel. They breed the desire for one into the reader. Are you going to deliver any such thing?
Ha! Now you can watch me squirm. I'm always scared to talk about my current projects, but I'll say a bit. One of the things I was wanting in Byzantium was to not hem myself in. I talked about this with my editor. I didn't want, through this book, to be identified as solely a historical writer. Because I like to move around, and inasmuch as any of us can envision future projects we haven't started yet, I do see future long projects set in the contemporary world. And so I wanted to make sure some of my contemporary stories were put in this collection, to sort of set that up. Which seems silly. I mean, no one's really watching. But it was important for me. That said, I have been working for the last few years on a short novel set in the past. I don't know that I'd call it sweeping—at the moment, the action of the novel is restricted to two days. But in many ways, the stories in Byzantium were the build-up and training ground for this current project. Just as this current project, whether it fails or comes together, will be the build-up and training ground for whatever comes after.
---
Further Links and Resources:
---