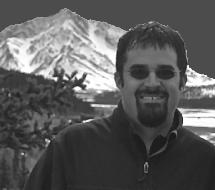 Don Rearden speaks survival story as though it were a language. Recently, at a conference about composition pedagogy, he instructed the audience: "We start with a horror story. Everyone knows a good horror story." His writing students use horror, the most recognizable genre of the survival story, to examine how the structural elements of a work meant to build suspense are no different than those of an academic essay. For Rearden, suspense is a tradition in storytelling that he inherited growing up on the tundra in Southwestern Alaska. Employed effectively, the ability to tell a story that puts the listener on edge is a transcendental power. "Students learn how to engage," he said during conference. "They learn how to appeal to emotions. They learn how to rely on the telling to effectively communicate the ideas."
Later, when I met Rearden, I understood how "survival" impacted his philosophy of teaching, writing, life. I had just moved to Alaska from Colorado, and in the first few weeks I felt intimidated by the dramatic landscape—steep craggy peaks, mudflats that suck people in and drown them, brazen wildlife that attack people within city limits, frequent earthquakes. I'd also heard warnings of winter—perpetual darkness, everything covered in ice, weeks of sub-zero temperatures. Despite my intention of coming to Alaska for adventure, for the pristine beauty and untouched wilderness, I'd started to question my decision as well as my ability to survive.
As Rearden told me what it was like growing up on the tundra, the hardships that contributed to a mythic and morbid imagination, I felt comforted that surely I could settle into Anchorage—Alaska's "big city." Rearden's first novel, The Raven's Gift, can be called a "survival story," but in Alaska, what story isn't?
Over Indian food and continued via email, Rearden and I discussed The Raven's Gift, a novel that presents a world that is at once beautiful and deadly, with characters that are loving and dangerous. These polarities are as stark as a reader would imagine life in Alaska to be when all the conveniences we know are stripped away. As a mysterious disease sweeps through the villages throughout the tundra, John Morgan struggles to find any semblance of civilization. As he does so, he finds himself in closer contact with a life from which he has hidden, a history he never thought he would learn. The novel has received national critical acclaim. Daniel Quinn called it "a work of mythical dimensions" and Ron Carlson extoled the "gritty and engaging Alaskan intrigue." Rearden is currently an Associate Professor at the University of Alaska-Anchorage. He has also written screenplays and poems and has just completed his new novel, with two more in the works. On icy mornings, the steam rising from his keyboard can fill Bear Valley.
---

Interview:
JT Torres: John, the protagonist of The Raven's Gift, loves hunting. The Yup'ik rely on subsistence hunting to survive.  At one pivotal point in the novel, a Yup'ik tells John, "A real hunter don't think about what he hunts. Otherwise the hunted know he's coming and they know what the hunter wants and they know how to get away." Later, for a large part of the story, the characters are hiding from a threatening man referred to as "the hunter." Can you talk a little about the idea of hunting implicit in the novel?
Don Rearden: For the most part, Yup'ik hunting is about survival and food, and for some a source of cultural pride. The homeland for the Yup'ik people is primarily along the river deltas of the Yukon and Kuskokwim Rivers. This tundra wetland is geographically isolated, and "western" style food is hard to acquire and very expensive. Hunting, fishing, and gathering comprise a large part of the diet of the people who still live there. I grew up hunting there, feeding my own family and helping to feed others. This isn't hunting to put some antlers on the wall; this is hunting to survive the winter. Your connection to your food is more intimate because you know where it came from and how it was prepared and cared for.
Hunting in western culture is different. It's often about getting the biggest trophy, a nice rug, or about killing. In many ways, "the hunter" in this novel represents this way of thinking, and in many ways I think since we've lost what it once meant to hunt, we ourselves have become the hunted.
One influence I detected in The Raven's Gift is Cormac McCarthy, notably The Road. Do you think of yourself as a writer of Alaska in the way McCarthy may be a writer of Texas? If so, what elements of the region do you try to preserve in your writing?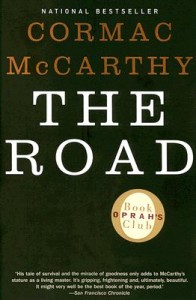 That's an interesting question. I don't know that I think of myself as a writer of Alaska, though I am definitely focusing most of my attention on Alaskan stories at the moment. I'm writing about what I know to a certain extent, but then I haven't survived any sort of end-of-the-world scenario, so I can't completely claim that's what I'm doing either. I'm definitely writing to my concerns at the moment. I want to highlight in my work some of the struggles happening in Alaska at this very moment. I want the world to know what Alaska is doing to her own people and her irreplaceable resources. So if it takes me being the "Alaska guy" in order to do that, then I'll wear that hat for a while (so long as it's a warm hat!).
As far as regional literature goes, do you envision a sort of Renaissance of Alaskan literature? Eowyn Ivey's The Snow Child was recently nominated for a Pulitzer and The Raven's Gift has been well-received on a national level. Earlier, we witnessed the phenomenon of Jon Krakauer's Into the Wild as well as Sean Penn's film adaptation.
I wonder about this too. Leigh Newman, author of Still Points North, made a similar comment last spring. She used that very word: renaissance. Alaska is and will always be a place of intrigue for outsiders, and even for those of us who live here, but I do fear some Alaska fatigue with all the reality shows and, of course, a certain former half-term governor who keeps popping up like some spawned out salmon.
Another similarity with The Road I found is the fact that the true threat to the characters' survival is humanity. A character in your novel explains that famine and disease, according to Yup'ik elders, is punishment for "leaving the old ways behind." Is this an accurate perception? Is humanity a more tangible danger than the tundra?
I've lost many friends to the perils of the tundra, but that number lost to the ice and rivers and hypothermia pales in comparison to the lives lost at their own hands or the hands of another human. So for me, this is the only perception I know. In the larger sense, the biggest threat to the planet and to humanity is humanity. I really believe that a solution to so many of our problems resides in learning what we can from those indigenous people who are still left, those that carry the knowledge of how to live according to those "old ways" that didn't put us at odds with the world.
There are several instances of folklore in the novel. Are these stories that you heard? How do you believe they fit in a narrative about an epidemic?
The stories imbedded within the novel are all stories I heard growing up. They made a lasting impression on me. I still tell them around campfires and share them whenever I can. Many of them are scary stories, but at their core they contain important information about being human beings. These are ancient stories, and important stories. Sadly, the stories are dying. Many were lost during the initial epidemics that hit the area, and now they are being lost to epidemics of suicide, substance abuse, and addiction to television, video games, and basketball.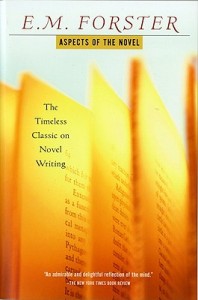 Suspense plays an important role in the design of The Raven's Gift. I think of E.M. Forster's claim in Aspects of the Novel that readers are most primitive when they want to know what happens next. Can you explain your ideas of suspense and its relationship to storytelling?
Suspense keeps us listening to that story around the campfire, it compels us to keep turning pages, and for me, as a writer, it drives me to keep writing. I'm trying to tell a story that will resonate and leave people thinking. The suspense in this novel wasn't created artificially to keep readers turning the pages. I was caught up in the story myself and had to suspend so many of those horrible moments because I was writing late at night and became too scared to continue!
Is it fair to divide narratives into genres, such as "literary" and "suspense"?
I didn't set out to write a literary novel or a suspense novel. Perhaps I should have been a little smarter and chose one of those and I wouldn't have had to battle to get the book published here in the U.S. for so long when other countries were snapping it up. Here we want to divide reading into these categories, where in other countries such an emphasis on genre isn't required. To me, this is more than a publishing issue of marketing and finding a shelf and a readership.
You are also a produced screenwriter. Do you think screenwriting is a more permissive medium in regards to suspense as a genre? For instance, no one doubts Scorsese's or the Coen Brother's authenticity, even though their films rely heavily on suspense. And yet, some criticize novels that are so-called "plot-driven" rather than "character-driven."
That is a good question. I don't know if it is a double standard. I think the answer really lies in something a little simpler with regards to the character. To me, literary fiction has a main character who ultimately changes or grows as a human, and while an external plot exists, this resolution of the internal conflict of the main character is essential. A plot-driven story, or perhaps the "suspense" story you speak of, will resolve the external plot, and denigrate as secondary the character's true struggle.
One way you successfully build suspense is by moving around in time. Readers are invested in intimate moments between John and his wife Anna and then whisked to a crucial scene of high tension. What were the challenges of composing such a fragmentary, nonlinear narrative?
Here is where I want to sound like some sort of brilliant literary theorist and expound upon some complex explanation, but in all honesty, this is how I wrote the novel. The structure you see is nearly identical, save for perhaps three sections that were moved to clarify a few elements of the story and match the times and seasons, to how I envisioned it. I wrote the story as I saw it on the silver screen between my ears. I could get slightly complex and explain the time shifts, but this is only something I understood from the Monday morning quarterback chair after I wrote it. In the Yup'ik world there really are three elements of time. Today. Yesterday. And "ak'a tamaani," which means a long time ago. These are the three strands of time I weave together in the story.
It is interesting that "tomorrow" isn't one of those elements. Yup'ik culture eschews "thinking of the future." In many ways, this idea is ironically placed in a novel that clings to the motif of hope of a better future as the salvo for humanity. Is this idea also a bit ironic in reality?
This notion was something I learned later in life. I was teaching a writing intensive for a group of Yup'ik teachers working on getting certified under the No Child Left Behind provisions and I told them to write about 200 years in the past. They did this with enthusiasm. Then when I told them to write about 200 years into the future, most of them refused to write. When I asked why they told me about this notion of projecting into the future and how they had been taught not to think that way. I've pondered this for some time and I don't think it is ironic to see this as a possible salvation for humanity. As strange as this sounds, it really could be a solution to some of our current problems. This notion is not about giving up the future; it is about giving up control of the future.
I've watched and participated in some of this "modernization" of rural Alaska. There are amenities that people should have in this day and age. Running water and flushing toilets, or some high-tech variation that doesn't consist of a white five-gallon bucket with a toilet seat on it, would be a start. The "modernization" that has hurt life in the villages has more to do with satellite television, video games, and hip-hop.
A very important character in your novel, Alex, likes both hip-hop and basketball. How does the introduction of something like hip-hop complicate a native sense of identity?
Hip-hop offers some interesting elements of identification. On the one hand, the youth accepts gun violence as a solution, but they have also used it to internalize the rage of oppression. In many cases native culture is being kicked to the curb, but in this case the curb is a wooden boardwalk propped up off the soggy tundra. Hopelessness abounds, and the modern thug life appears glamorous and desirable when you're a kid living in the middle of nowhere, relying on hunting or native foods. I was once critical of attempts to keep cultural elements, like hip-hop, at bay, but I was naïve, young, and probably slightly enamored by those cool gangstas, too.
Contemporary literature has been focusing more on the experience of individuals with ambivalent identities trying to navigate a world of globalized cultures. The Raven's Gift fits perfectly in that discussion. John is half Eskimo, but knows next to nothing about his heritage and expresses shame towards that part of his identity. Where does that shame come from? How common is John's situation?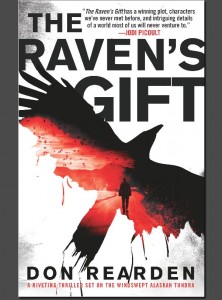 I think John's shame stems from not knowing who he is, and I think this is a common feeling, not just for some Alaska Natives but for many people in and out of Alaska. I'm not Yup'ik, but I identify with John because I don't feel like I have a culture, unless you somehow count cooking corned beef and drinking Guinness on St. Patrick's Day. What is curious about much of Alaska is that the concept of being a "half-breed" isn't the same as "Outside." For example, the high school in Aniak, Alaska has the "Half-Breeds" as their mascot. I think much of the shame that exists in Alaska today deals with those who have lost their culture so they don't know how to practice or retain it.
As the novel progresses, John is forced to face that mysterious part of his identity, and as he does so, he also learns about shameful moments in Alaska's history—Amchitka, Project Chariot, the influenza epidemics, to name a few. While he learns of Alaska's regional history, what is John supposed to learn about himself? What are we as readers to learn?
Alaska has the craziest history. A simple YouTube search and you can watch a nuke get detonated in Alaska. Amchitka set off earthquakes and killed thousands of birds and sea mammals. We have this rich history of brutal battles against the Japanese during WWII and unusual government experiments, yet most Alaskans don't even know the history. I wanted to share this history as the backdrop for the novel, along with the very real threat of something like bird flu. Because Alaska is a place with citizens who can recall the tragic epidemics of the early 1900s and the 1950s, I hoped readers would understand that I'm not trying to write science fiction. If I can quote Alaskan author Seth Kantner's review of the book, "The Raven's Gift will propel you pell-mell into a terrifying future of plague on the Alaskan tundra—all too real if you've talked with elders who survived 1917—all too frightening if you have sense to know this future can start five minutes from now."
In terms of the main character, he's learning this history, too, and in some ways perhaps realizing he's a product of it. At the same time he doesn't know his own history or culture. He's so many of us who don't know our roots and are adrift.
The idea of history in so many ways is crucial to the understanding of The Raven's Gift. John succeeds mostly as a history teacher, especially when he suggests to students that "the world teaches us one big fat lie" in an attempt to encourage them to consider the import of their own culture's history. At one point, a native who befriends John says that the Yup'ik are "invisible people." Can you describe the situation for readers who are not familiar with Yup'ik life?
While the culture is still very much alive, the post-contact and pre-contact history is pretty much unknown by the average Yup'ik person, save for a few Yup'ik scholars. Schools don't teach the area history. They hardly teach Alaska history, and if they do, it mostly begins with statehood. So imagine growing up and hearing about the old ways but never knowing what those ways really were, or not really knowing anything about what life was like pre-contact in terms of material culture or daily living. My parents were interested in learning all this, so they bought the few archaeology and anthropology books that existed, and I learned from those texts and sought out others. It wasn't until I was myself a teacher that I learned of some of the great collections of Yup'ik artifacts held by the Smithsonian. With regards to the people being "the invisible people," I can really only say this is a term one of my characters coined in the book. Perhaps this says something about how I feel about Alaska's failure to help those living on the margins. We're the richest state in the union. We have wealth beyond comprehension, and yet a disproportionate number of Alaska Native people are homeless, hungry, and have buckets of raw sewage in their homes because we claim we can't afford to help them plumb their homes.
Language is inextricable from the preservation of culture and history. Several characters speak in their native tongue throughout the novel. In some instances, not even Natives are certain of the meanings to Yup'ik words. When they do appear in the novel, why did you choose not to translate Yup'ik language?
I really like novels that slip in little pieces of foreign languages and you get to learn the meaning through immersion. This isn't a foreign language; it's an American language. A language of the land. A language that is in jeopardy. The words in the book are the words I know, and words that I thought I knew and was then taught the real meaning by an elder. There are several words with meanings that many fluent speakers no longer know. The language is very fragile right now. Words are lost with each elder lowered into the permafrost. If the words are to be saved they cannot just be footnotes, they must be learned and remembered. It's a beautiful and amazing culture, and the language seems to me to be an essential clue to saving this culture, and perhaps might hold some of those keys to saving humanity, too.
---
Further Links and Resources:
Check out Don Rearden's website, where you can read the first chapter and see a video trailer for The Raven's Gift.
Follow Don Rearden on Twitter.
Read Michael Dirda's Washington Post review of The Raven's Gift.
---
Contributor: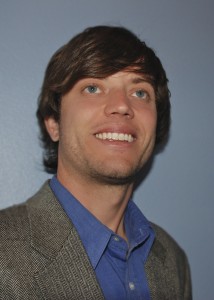 JT Torres was born in Miami, FL, where only legend told of winter. He imagined snow and mountains, the cloud-covered ground and steep blue peaks. He earned his MFA from Georgia College & State University. Four hundred miles north introduced him to flurries, which were colder than imagined–not the warm downy fluff that fell in his dreams. He bought his first coat. For a year, he lived in Colorado, where he taught Composition at Front Range Community College. During that year, he had stories or essays published in The Rambler, Brokenplate, Alimentum, Florida Review, Greensilk Journal, and A Capella Zoo. Winter had a positive effect, it seemed. But it wasn't "winter" enough. (Did you know Boulder, CO averages 300 days of sunshine a year?) Now, JT lives in Alaska, teaching Composition at University of Alaska-Anchorage. It's cold. It's dark. It's what he's always wanted, right?