Editor's Note: All this week we'll continue posting micro-portraits and/or interesting news about this year's 2013 presenters at The State of the Book Literary Symposium, which will take place in Ann Arbor on Saturday, September 28, in Rackham Auditorium. All events are free and open to the public. For a complete schedule or list of presenters, please check out the State of the Book Website. Thank you!
---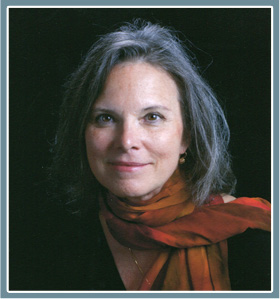 We're honored to have poet of witness, teacher, social justice activist, and Detroit native Carolyn Forché as this year's State of the Book keynote presenter. Forché is best known for engaging with explicit histories of political violence in her poetry. Drawing on her experiences as a human rights worker in El Salvador, Lebanon, and Bosnia, Forché's poems meditate on the 20th century horrors that have taken place in these countries, as well as on disasters such as the Holocaust and the atom bomb. In her bestselling second book, The Country Between Us, Forché writes:
"It is a small country.

There is nothing one man will not do to another"
When The Country Between Us came out in 1981, death squads terrorized El Salvador. Forché's book gives the images of human atrocity in that small country that were absent from the news reports: severed ears like dried peaches, the sound of scythes, death pits.
"I tried not to write about El Salvador in poetry, because I thought it might be better to do so in journalistic articles," Forché told Jonathan Cott in a Rolling Stone interview. "But I couldn't–the poems just came."
Listen to Carolyn Forché read her poem "The Colonel" aloud.
---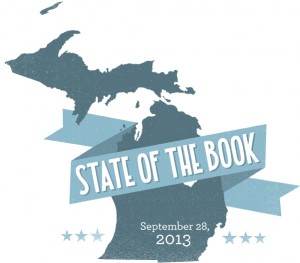 Please join us this Saturday, September 28 for a day of free, public events showcasing some of Michigan's literary stars like Carolyn Forché, in partnership with several of the state's leading non-profit literary organizations: 826michigan, Dzanc Books, InsideOut Literary Arts Project, The National Writers Series, and The Neutral Zone. The events will also feature the work of the next generation of writers that these organizations serve and support.
Along with the Zell Visiting Writers Series, the English Department, and Fiction Writers Review, The State of the Book is sponsored by the University of Michigan's College of Literature, Science, and the Arts, Institute for the Humanities, Rackham Graduate College, Office of the Vice President for Research, the Michigan Quarterly Review, the Lloyd Hall Scholars Program, MLibrary, the Undergraduate English Association, and the Hopwood Program.