Editor's Note: All this week we'll continue posting micro-portraits and/or interesting news about this year's 2013 presenters at The State of the Book Literary Symposium, which will take place in Ann Arbor on Saturday, September 28, in Rackham Auditorium. All events are free and open to the public. For a complete schedule or list of presenters, please check out the State of the Book Website. Thank you!
---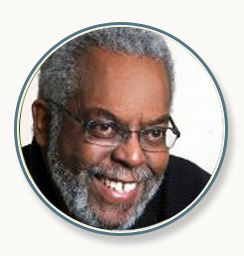 In 2011, the Kresge Foundation presented writer Bill Harris with their Eminent Artist Award. Kresge called Harris a "magic-maker and a man of letters in the truest sense." The award itself recognizes "a metropolitan Detroit artist whose work and career exemplify sustained, outstanding achievement and a commitment to sharing that work with the local community."
With Kresge, Harris spoke passionately about the influence jazz has had on his work as well as his goal to give voice to African-American males, one of the voices "least heard in the world."
A literary artist, Harris says that, for him, craft is more important than medium: "What I always wanted to be was a writer. Not a playwright, not a poet, not a novelist, but a writer. To write a six line poem is as joyful to me as it is to write an eighty page script or a three or four hundred page novel. So it's about the process."
Check out a video of Harris talking with Kresge about his work here.