Editor's Note: All this week we'll continue posting micro-portraits and/or interesting news about this year's 2013 presenters at The State of the Book Literary Symposium, which will take place in Ann Arbor on Saturday, September 28, in Rackham Auditorium. All events are free and open to the public. For a complete schedule or list of presenters, please check out the State of the Book Website. Thank you!
---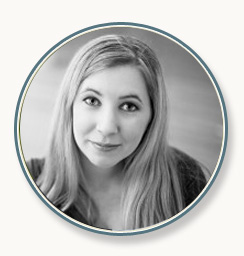 Ariel Djanikian's debut novel, The Office of Mercy, was published this February by Viking. Djanikian holds an MFA degree from the University of Michigan and is the recipient of a Fulbright grant. She's also lived in Madison, Wisconsin, and Irvine, California. Her newly adopted city is Chapel Hill, North Carolina, where she lives with her husband and daughter. Her writing has appeared in The L Magazine and The Paris Review Daily. Visit her Website for more information.
In the introduction to her Fiction Writers Review interview with the author, Editor-at-Large Celeste Ng writes:
In addition to creative writing, Ariel Djanikian has studied chemistry and philosophy—oh yeah, she was a Fulbright scholar, too—and all of that shows in her debut novel, The Office of Mercy (Viking). But don't get me wrong: The Office of Mercy is no dry, dense, Novel Of Ideas. Its heroine, a young woman named Natasha Wiley, lives in a futuristic settlement called America-Five. Inside America-Five, everything seems perfect: there's plenty of food, everyone has a job, and no one ever dies. Outside America-Five lies a post-apocalyptic wilderness, peopled only by a few roaming bands who survived the "Storm" that destroyed all other civilization. Natasha works in the aforementioned Office of Mercy, where her job is to—
—and here Ng makes sure not to spoil the surprise for you…
Though you can hear more about the book and Djanikian's work this Saturday at The State of the Book, where she'll be on a panel entitled "The Haunted Past, The Strange Future." Joining Djanikian in the conversation will be playwright, poet, and novelist Bill Harris, and poet Gerry LaFemina. Robert James Russell, editor of Midwestern Gothic, will moderate.
Links and Resources