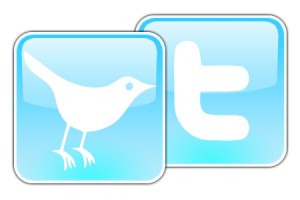 The Huffington Post recently published a list of "The 50 Best Book People to Follow on Twitter." Those on the list include everyone from veteran authors Margaret Atwood and Anne Rice to up-and-comers like Colson Whitehead. There are plenty of agents, editors, and book bloggers, too, as well as book sites like GalleyCat and Guardian Books.
These bookish Twitterers offer thoughts on current events and life in general and favorite writing-related links you might never find otherwise. A representative smattering:
from Mokoto Rich, New York Times book editor: Looking at questions asked and not asked about latest incident of flawed book facts http://nyti.ms/aiLfn0

from Rebecca Skloot, author of The Immortal Life of Henrietta Lacks: The Danger of Science Denial – TED talk by @specterm http://bit.ly/bjILme

from Jason Boog, GalleyCat Editor: A link to three of my pieces about Sad Men (and women) writing during the Great Depression. More TK: http://bit.ly/6Vkb3G

from author Jennifer Weiner: Guy with Iowa MFA, Marilynne Robinson blurb, rave NYer review wins Pulitzer. The Times is surprised. Me, not so much. http://nyti.ms/arz5b1
And, of course, we at Fiction Writers Review would love for you to follow us too at http://twitter.com/fictionwriters.