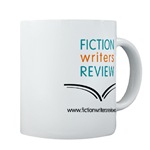 Welcome to Fiction Writers Review, an online literary journal by, for, and about emerging writers.
We are a community of writers dedicated to reviewing, recommending, and discussing quality fiction from presses big and small, from writers widely revered and little known–with a particular focus on emerging authors. Our goal is to get writers and readers talking not only about how fiction reads but how it works and why it matters. FWR gives due attention to new titles (in hardcover and paperback), but we also revisit the backlist: classics, new classics, and books that add richness to our various writing lives. We also review adaptations, exploring how fiction can metamorphose successfully into something cinematic or staged. What makes a good adaptation? Is it more important to be faithful to the original or to acclimatize to a new form's possibilities and limitations? What is lost, gained, or discovered in the process?
In addition to more traditional reviews, we offer essayistic, experimental, and creative approaches to reviewing, as well as discussion reviews, which emulate a book group experience and encourage reader participation. We hope to incorporate related cartoons, photo essays, or crosswords.
FWR also publishes interviews with authors and publishing professionals; essays about reading and writing fiction or the writing life; and the occasional new translation.
The site's editors (most frequently Celeste Ng and Lee Thomas) frequently update our blog with book news, links, and discussion topics for writer-readers. From time to time, guest authors blog here, too.
Fiction matters; this is our mantra. We at FWR read and write everything from lyric poetry to hard journalism, but our site champions fiction first and foremost. As a character in Salman Rushdie's The Enchantress of Florence says:
"The story was completely untrue, but the untruth of untrue stories could sometimes be of service in the real world."
We hereby suspend our disbelief and invite you to do the same.
Enjoy your visit to FWR, and come back often. Come back to celebrate fiction and the people who write it. Come back to thank the writers who teach us and who remind us, day by day, why we pursue this lonely vocation. Come back for good company.
We are excited to be in the literary blogosphere, a place where we can experience the books we read—and write—separately, together.
---
Non-Profit Status
Fiction Writers Review is a 501(c)(3) non-profit organization. If you would like to support our cause, we would be grateful. Your financial contribution allows us to continue this mission, serving emerging writers, professional authors, and readers alike, bringing them together to create a unique and vibrant literary community. Click here to visit our donation page.
Contributions can also be made by check. Make payments out to:
Fiction Writers Review, Inc.
Attn: Jeremiah Chamberlin
520 Center Drive
Ann Arbor, MI 48103
You can also contact us directly:
editors@fictionwritersreview.com
Thank you! We are very grateful for your support.
---
FTC Disclosure
FWR does receive free review copies (solicited and unsolicited) from publishers and authors. Some of these books are reviewed or discussed on our site, and a few are even chosen as our Book of the Week–but most unsolicited titles are not. You can read more about the FTC's updated guidelines for endorsements here.