This week's featured title is Knuckleheads, by Jeff Kass. Published in April by Dzanc Books, this is Kass's first collection. He is also the author of a chapbook of poetry, Invisible Staircase, a chapbook of essays, From the Front of the Room, and a one-man poetica performance, Wrestle the Great Fear. Kass teaches creative writing at both Pioneer High School and Eastern Michigan University. He also serves as the Literary Arts Director at Ann Arbor's teen center, The Neutral Zone.
In March of this year, Carlina Daun and Allison Kennedy sat down with their former writing teacher to talk about craft, knuckleheadedness as a state of being, why being an outsider is important, and the reason he wrote this book—in part—for his students. Kass's definition of a Knucklehead: "Somebody who makes a lot of mistakes but still wants to do better, wants redemption, and wants to figure things out." When asked where he falls on the spectrum of knuckleheadedness, Kass replies by saying:
I'm still a pretty severe knucklehead. The fact that I can recognize this probably makes me slightly less knuckleheaded than I used to be. I've always liked those teachers or those authors who, when I see them speak, have said something like, "There's so much more left for me to learn." That's a really enlightening thing to say. And as a knucklehead, there's so much more growth left for me to do. But the fact that I realize that probably means I'm slightly less knuckleheaded than I once was. Certainly my relationship with [my wife] Karen, growing older, being a teacher, seeing my students every day, helps me be less knuckleheaded.

But I always want to be a little bit of a knucklehead, because that means that there's always something that I can get better at. And I also think that it gives hope to other people, to say, "I don't ever want to say that I'm perfect. I'm not! I'm a knucklehead still. I make mistakes. And you know what? You're always going to be a knucklehead, too, and that doesn't mean that you can't do a lot of good in your life. So it's all right."

I'm a knucklehead. I claim that proudly, if a bit shamefacedly. But you know, I'm alright with being a knucklehead because if for some reason I thought I wasn't a knucklehead, then there'd be something that I wouldn't like about me.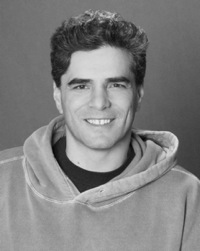 To read the rest of this interview with Jeff Kass, please click here.
You can also win one of three signed copies of this book, which we'll be giving away next week to three of our Twitter followers. If you'd like to be eligible for this giveaway (and all future ones), simply click over to Twitter and "follow" us (@fictionwriters).
To all of you who are already fans, thank you!