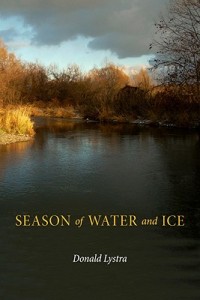 This week's feature is Donald Lystra's debut novel Season of Water and Ice. Lystra, a retired engineer, lives in Ann Arbor and spends part of each summer in northern Michigan, on the Leelanau Peninsula, where this book is set. His short fiction has appeared in many literary journals, including Other Voices, The North American Review, Passages North, and The Greensboro Review. A story called "Family Way," which eventually grew into Season of Water and Ice, appeared in Cimarron Review in 2006, and an excerpt from the book appeared in Natural Bridge in 2009. This is his first novel.
This novel is also one of the first titles to be published by Switchgrass Books, which is an imprint of Northern Illinois University Press. Since its publication, Season of Water and Ice has been named a 2010 Michigan Notable Book by the Library of Michigan and won the 2009 Midwest Book Award for fiction.
In the introduction to her recent FWR interview with the author, Danielle Lavaque-Manty writes:
For Donald Lystra, the nineteen-fifties wasn't all Father Knows Best and Leave It to Beaver. Instead, it was an era of bubbling change, depicted poignantly in his novel, Season of Water and Ice, through the eyes of a fourteen-year-old boy named Danny. The year is 1957. Danny's father has given up a good job with General Motors to become a salesman and moved his family from Grand Rapids to a cabin by a lake in northern Michigan. Danny's mother, accustomed to a more comfortable lifestyle, has returned to her parents' home in the suburbs of Chicago because, she tells Danny, "The country's a wonderful place for men and boys but it's not a place for a woman." Danny strikes up a friendship with his seventeen-year-old neighbor Amber, who is pregnant, unmarried, and facing difficult choices. As Danny tries to understand the relationship between his parents and attempts to intervene in Amber's relationship with her abusive boyfriend, he learns how different love can be from the what standard fifties images have lead him to expect.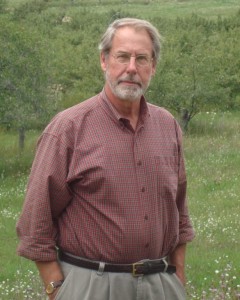 If you'd like to read Lavaque-Manty's complete interview with Donald Lystra, click here.
You can also win one of three signed copies of this book, which we'll be giving away next week to three of our Twitter followers.
To be eligible for this giveaway (and all future ones), simply click over to Twitter and "follow" us (@fictionwriters).
To all of you who are already fans, thank you!