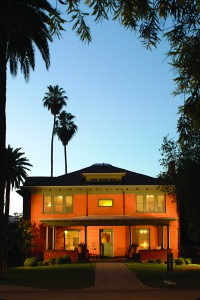 Sponsored by the Virginia G. Piper Center for Creative Writing at Arizona State University, the 2012 Desert Nights, Rising Stars conference will be held February 23-26 in Tempe.  The conference brings writers of all levels together for four days in Tempe to study fiction, poetry, or creative nonfiction.
This year's conference faculty includes Sally Ball, Robert Boswell, Bernard Cooper, Denise Duhamel, Carolyn Forche, Pam Houston, Adam Johnson, Mat Johnson, A. Van Jordan,  Antonya Nelson, Alix Ohlin, Jem Poster, Melissa Pritchard, Jeannine Savard, Eleanor Wilner and Xu Xi. Additional guests include: Norman Dubie, Beckian Fritz Goldberg, Cynthia Hogue, T.R. Hummer, Tara Ison, T.M. McNally, Sean Nevin, Jewell Parker Rhodes, Alberto Rios and Peter Turchi.
Tuition rates are $375 for four days, plus $125 for Master Classes, with discounts available. The early registration deadline is Oct. 31, 2011, and the final registration deadline is January 27, 2012.
For more information, visit the conference website: Desert Nights, Rising Stars.