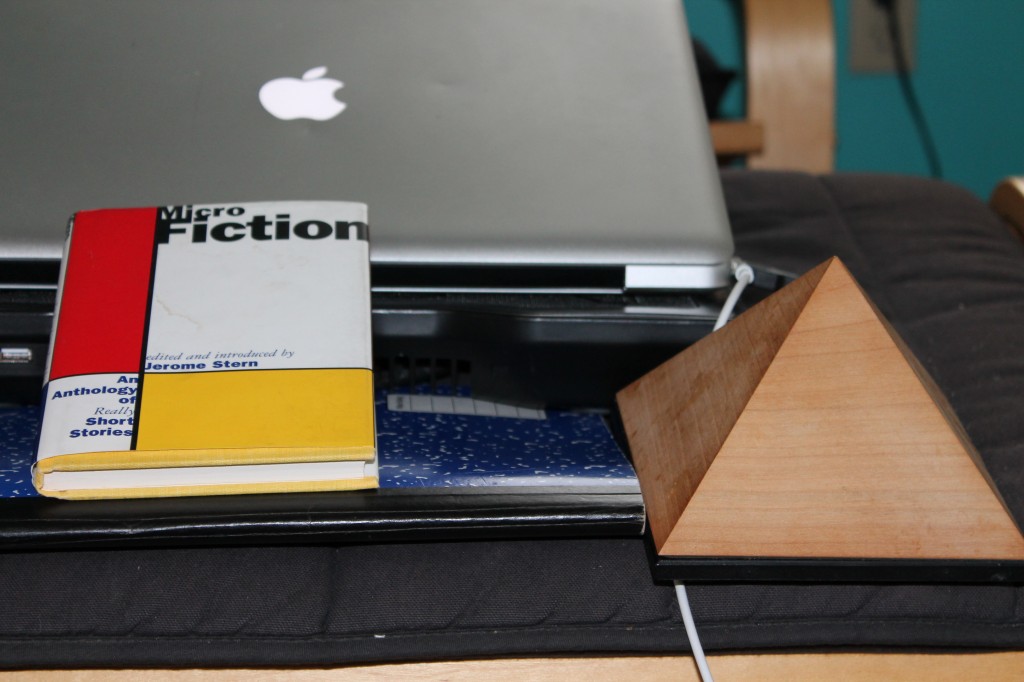 Some of the students loved words like "denial" and "dysfunction." Characters in fiction "had issues." It was the early 90s and people talked like this.
I'd just gotten a flyer in my mailbox announcing the World's Best Short Short Story contest sponsored by Florida State University and the late Jerome Stern. I made copies of the 1991 winner, "Baby, Baby, Baby," by Francois Camoin. We read it out loud. Everyone admired the story's energy and wild inventiveness.
"Baby," I wrote on the blackboard. I asked everyone to name a food.
"Rutabagas," said the country singer.
"Pigs' knuckles," said the clown who liked to shock vegetarians.
"Honey," said the shy, sweet girl from Vermont.
I asked for energetic verbs. "Anything but 'to be.'"
"Spit," said the boy who loved chewing tobacco.
They were catching on.
In my own notebook I wrote: "The sun spit honey." I would never have thought of that sentence without the help of Vermont Sweetie and Mr. Chew.
On the blackboard we soon had our vocabulary. Simple words, edible, agricultural: stew, squash, dirt, fields. Body parts and household goods: Toenails, combs, castanets. Country Singer gave us a pick-up truck.
"We're only allowed two abstractions. Loss and desire. Go."
I gave us ten minutes. A student on the track team leant us his watch. When I do this exercise now, I use a meditation timer.
Everyone turned what they wrote into a 250-word story that night. Some of them would publish their stories later, others would never write fiction again, but they still liked what had come from this exercise.
I had never entered a national contest before and in May I found out that this thing I'd scribbled in the company of my students, then revised, had won. Twenty years on, I still do this exercise to limber up when I'm starting a new chapter or scene. It's the best antidote I know for the problem of overthinking a story. Scavenge a salad of simple but sensory-rich nouns and active verbs then watch your brain spit honey—and dirt and rutabagas—onto the page.
---
Natalia Rachel Singer teaches creative writing at St. Lawrence University. She is the author of a memoir, Scraping by in the Big Eighties, and is completing a novel. You can read her daily posts at Winter with Zoe.
Want more prompts? FWR's entire "Get Writing" Archive.