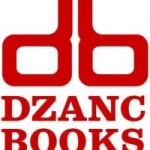 The response to The New Yorker's "20 Under 40" list continues. Dan Wickett and Steven Gillis, co-founders of indie, non-profit publisher Dzanc Books, polled "nearly 100 independent publishers, agents, editors, bloggers and reviewers" to compile an alternate "20 to Watch" list—with no age limit:
As the staff of The New Yorker went to the sources they knew best when creating their list, and most of the authors they reviewed have either been published in The New Yorker or with major New York publishing houses, so we focused on writers publishing with independent houses. We realize that our list reflects its own prejudices, those coming from a different set of sources than those of The New Yorker, but we did attempt to open our list to a far greater body of voters.
Read about how Dzanc's methodology—and find out who made the list—here.
And finally, about that "under 40" thing: GalleyCat reports that an 82-year-old woman recently landed a 3-book deal with Welsh publisher Honno Press:
82-year-old novelist Myrrha Stanford-Smith has landed a book deal for a trilogy about the relationship between the great writers William Shakespeare and Christopher Marlowe. After working her whole life as an actor and acting teacher, Stanford-Smith wrote her first novel late in life.
The BBC has more details:
The Brighton-born grandmother from Anglesey said she was gobsmacked to be offered the book agreement. […]

[The first novel] The Great Lie features 16-year-old Nick, the son of the late first Earl of Rikesby, who runs away with a troupe of travelling players who take him to London, where he comes to Marlowe's attention.
So if you're over 40, don't despair: there's time yet.