Rebecca Scherm and Anna Brenner continue Tuesday's discussion about books that make great gifts.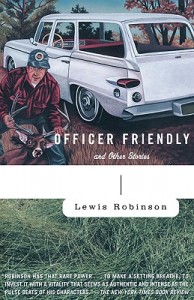 Rebecca: Do you remember that scene from Freaks and Geeks where Bill is watching stand-up on TV after school, alone, and laughing so hard his snacks are falling out of his mouth? That is me reading the title story in Officer Friendly and Other Stories, by Lewis Robinson. It's about a pair of teenage miscreants in Maine trying to outrun their small-town D.A.R.E. officer in a snowy parking lot. There's plenty of heftier stuff in here too, but this is a great collection for people who seldom read short stories. It's funny and generous and full of people you don't know but can't believe you wish you did: the warring lovesick hockey players in "Puckheads," the gullible restauranteur in "The Diver" who discovers he's not as "local" as he thought he was. These are also great stories for reading aloud, if you can keep it together enough.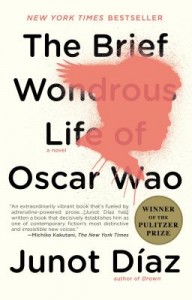 Anna:  When giving contemporary novels to people who don't typically read them, there is no shame in going obvious. If your roommate or your cousin or your dad is going to read only one or two novels a year, better that they read ones they'll get a lot of conversational mileage out of. Ignoring their other virtues (which are many!), The Corrections and The Brief Wondrous Life of Oscar Wao both read quickly. And both are likely to come up at dinner parties. After pressing The Corrections on my father, I received one of my all time favorite emails: "Oy, Gary is even worse than Chip."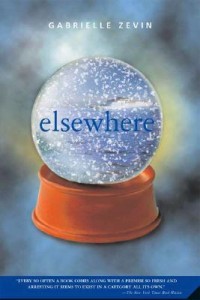 Rebecca: Speaking of giving contemporary novels to those who seldom read them, let's talk about teenagers. The YA market is so saturated with Top Hits that it's hard for anything else to break through the throng of bloodsport and mystical creatures. Enter Elsewhere, by Gabrielle Zevin, which is about a hypothetical universe—the afterlife. Zevin's version of the Great Beyond has people de-aging from the time they died. Elsewhere is my pick for the 11-15 crowd that likes to read but hasn't yet broken out of series books. I gave it to the girls I used to babysit, once they had outgrown their babysitter. And for dudely teenagers who need a book's cover to look safely masculine, I like Hole in My Life by Jack Gantos, which is a memoir about being young and aimless and ending up in prison after a hashish deal goes badly. I gave it to my little brother, who is reading it now. He says he likes it "a lot." I admire its frankness and sensitivity—no preaching, no excuses, just getting up and getting on with it.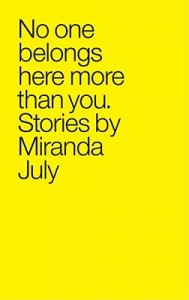 Anna: Sometimes I like a book all the more for the few moments that make me cringe. Miranda July's No one belongs here more than you is one of those books.  Not every story is a gem, but so much here is unexpected and strange and moving.  In "Making Love in 2003" July describes a fictional Madeline L'Engle needlepointing one pillow per year: Making Love in 2001, Making Love in 2002, etc. In "Something That Needs Nothing," a young woman pines for her best friend Pip, but Pip only wants her when she's someone else, and the narrator spends the last pages of the story overheating under a wig she won't take off for fear of breaking the spell. July has a knack for the minutia of romantic relationships, the smallest and most unusual ways in which lovers communicate.  The July makes a great gift for your friend who's bored by her book club's selections.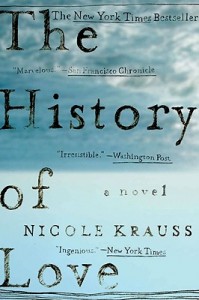 Rebecca: For that same friend, I offer The History of Love, by Nicole Krauss. This is one of my bedside table books—it's been on my very short stack since I read it for the first time (after it was given to me by my friend Jess). I sometimes think it's dangerous to give books you love that much as gifts, because it can put pressure on the recipient. But I still advocate The History of Love as a gift for a beloved friend. It is intelligent and unsentimental but also uncommonly humane, and it gets even better with re-reading. A gift that gives for years! What could be better? It's a like a refillable gift card for comfort, wisdom, and laughter. And that, really, is the reason books make the best gifts.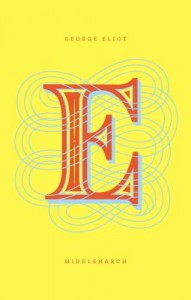 Anna: I think I feel similarly about George Eliot's Middlemarch, which is one of those books that I meant to read and meant to read and then I finally read it and I couldn't believe I hadn't read it before. I finished the book feeling exhausted and very sad to have stumbled out of its world. Your very serious literary friends will likely have read Middlemarch, but many an Austen-lover won't have, and they're almost certain to fall in love. Also, if you know someone who shops the Anthropologie home goods department, you might buy them a copy of Middlemarch from the Penguin Clothbound Classics line. It's definitely their taste.
Thanks, gang, and best of luck gifting!
Read Oft-Given Gifts, Part 1 here.