Steven Schwartz and I met once, thirteen years ago, as parents of incoming first-year students at a college in Western Massachusetts. To the students' relief, the official parent handlers took us on a hike.
My husband and I walked alongside a man from Colorado—one Steve Schwartz. Climbing up the mountain, we talked about kids and work. I had started writing fiction after a career as a psychotherapist; my first story collection and first novel were making the rounds. He'd been writing, publishing novels and story collections, teaching, and editing for years. Steve suggested I contact the editors of Fiction Writers Review about writing reviews. The suggestion led to a dream gig—I've been writing for the publication ever since. You never know where you're going to end up when you start out on a walk. That hike proved a fortunate chance encounter, a lucky coincidence.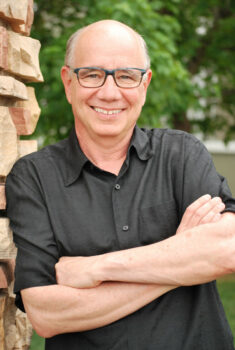 I've also been reading Steven Schwartz's novels and stories ever since. Most recently, his fourth novel, The Tenderest of Strings, which was released in January. Reminded of the honesty, generosity, and quiet humor with which he explores the aspirations and failures of family life, I returned to Madagascar: New and Selected Stories for this year's celebration of Short Story Month. In particular, the story "Stranger."
A chance encounter and a consequent, ramification-burdened choice, provides the classic set-up for "Stranger." It's a dark and stormy night at the Philadelphia airport, planes are delayed and cancelled, and two strangers meet by coincidence or fate in the bar adjacent to the departure lounge. The elements are familiar, but the transcendent satisfaction is the intentional way Schwartz mixes these ingredients anew, using and subtly sending up the trope to challenge protagonist Elaine's assumptions as she confronts strangers—including one within herself. The author serves it all up with the piquant twist of a natural but unexpected outcome.
Elaine is at the airport after her father's funeral. She's packed up his apartment and is weary and eager to fly home to Denver where husband and teenage daughter await. Her father died peacefully in his sleep, "looking as though he'd just eaten a good meal," according to his sister. Elaine believes everyone's "trying to make his death appear so serene because her mother's had been so violent. She'd died at forty-eight in an automobile accident when Elaine was a senior in high school." Upon that loss, her dad became "her only remaining oar." Now without him, she is reckoning with how her parents' tight partnership endured after death, excluding others, even her. And she is prompted to wonder again about her father's choice to remain single, carrying a torch for his late wife, for thirty years.
Sad, mulling, she dozes in the departure lounge and awakens to discover her wallet gone. A woman who witnessed the incident tells her that the man who'd taken it claimed to be Elaine's husband, even kissing her as he took the wallet.
Elaine hesitates to report the theft. Doing so might cause her to miss her flight "just to have nothing happen because she knew nothing would." Still, she goes to security and files a report. She chooses not to mention the invasive kiss, somehow uneasy she would be implicated as complicit, which might compromise her victim status. In Schwartz's fiction, as in life, it is often the unspoken or withheld that holds power. "The kiss was both the least relevant part of the robbery and of course the most. Long after today, she would remember it beyond any money gone or other inconvenience."
Elaine does not call and tell her husband. He's teaching. How could she just leave a message about the theft, the kiss, the delayed flight? Instead, armed with airport vouchers worth fifteen dollars, she retreats to the bar adjacent to the departures lounge.
A stranger sits beside her. Elaine's leery but as they chat, she categorizes him as a clueless "good natured salesman type" who would listen to anything "pleasantly and meaninglessly." And though she hasn't told her husband about what's taken place, she does tell this inconsequential stranger—even about the kiss.
Perhaps because of the intimacy of the incident Elaine describes, or just the transient intimacy of their barstool companionship, the man buys them another round, tipping too much. Elaine realizes that he's trying to pick her up. "She didn't look like someone waiting to be picked up," she thinks to herself, disconcerted. "She looked, she thought, like her mother before she died, if she hadn't dyed her hair and let the gray show through like Elaine."
But when she pulls back from the conversation, he notices. And perhaps as a way to hold her interest, he offers Elaine his own confession: he's not been here on business but summoned by his adult children for an "intervention" about his drinking.
Then, as if they were playing a game of truth and dare, he challenges her to say something authentic in reply. "What nakedness would you like to tell me, Elaine?" he asks,  raising the stakes, and perhaps offering an opportunity.
Silently, she recalls keeping secret an incident, "a struggle," with a boy in college. Her mother was dead, her father forever absent in his loss. She thinks that had her mother lived, had she been able to confide in her, Elaine might have had access to more "comfort and courage" in this instance and throughout her later life, been protected from certain mistaken choices—including cutting herself off from friends.
Now, the contrast of her own adaptive, damaging habit of self-sufficiency with the image of the stranger's grown children "pleading with him to save his life…so much love and so much stubbornness, so much trouble and so much spilled hope" brings her to tears. She blurts out, "My father just died."
The stranger proves himself to be a man "who still carries a handkerchief" and uses it tenderly. She weeps, unburdening herself. As he comforts her, Elaine hears the announcement: her flight has been cancelled, no re-booking available till morning. She swears in frustration, and advises the stranger to check his own flight status—"though she did not want him to leave her alone." To her shocked surprise he says, "It's still cancelled."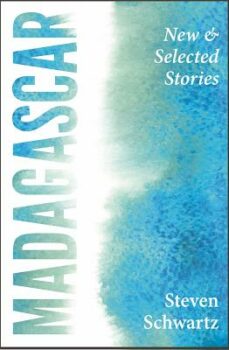 Elaine demands he explain. The man admits his own flight was cancelled hours ago. He'd remained at the airport because he neither wanted to face his children nor go to an empty hotel room. "And then I met you," he tells her.
His revelation of both fears seems to resonate with Elaine's own turbulent state of mind. She immediately recognizes and considers his unspoken invitation to spend the night together. "She could do it and live with the guilt or not do it and live with the relief…the two choices didn't seem that far apart in consequence. She had assumed such parallel lines would never converge—and they never had for her."
She pauses, poised at the moment of choice. Will she grant herself permission "to behave badly and irresponsibly from the shock of her father's death…"? Or will she instead refuse, claim the relief and "clarity of knowing that what she was about to do was wrong." Either way, now Elaine must finally speak to her husband. She leaves to call him. The stranger agrees to wait for her in the bar.
Loving this story, I won't spoil the concluding trajectory along those surprisingly convergent parallel lines. Schwartz has compared writing a short story to building a ship in a bottle, "a crafted work of exactitude." "Stranger" exemplifies that exacting craft. The author creates a full internal world, history, conflict, and choice compressed and crystalized within ordinary, extraordinary moments. Read and marvel.