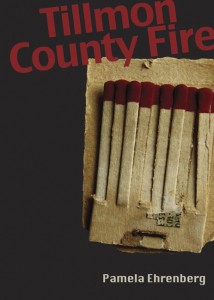 On June 11th, Pam Ehrenberg will make FWR a stop on the blog tour for her second YA novel, Tillmon County Fire (Eerdmans).
Here's an excerpt from School Library Journal's review (by Melissa Moore, Union University Library, Jackson, TN) of Tillmon County Fire:
This cleverly plotted and well-crafted story of abuse and vengeance is told in pieces from the varying perspectives of a half-dozen teens, and Ehrenberg uses intertwining chapters to explore their motives and desires. Particularly compelling are the voices of Rob, a gay teen transplanted from Manhattan, and Albert, a developmentally challenged 16-year-old whose twin is befriended by a troubled young man intent on purging the community of anything "unnatural." The focus ultimately is not so much on the crime itself as it is on young men and women discovering themselves and deciding when to take a stand.