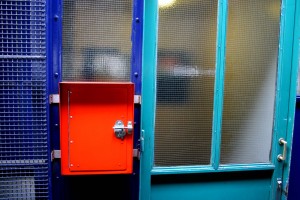 I'm going to waive the whole "all fiction, all the time" rule and devote some space to poetry on FWR. Fiction writers benefit enormously from reading poetry, and many of us (yours truly included) tried our hand at–or continue to secretly aspire to–being poets.
At FWR, a number of our contributors and readers are poets (the out kind!), and I'm wondering if you'd take a few minutes to tell us:
What poets or new, recent, or classic books of poetry are you reading?
Poets (and fiction writers, too, if you're game), please send any and all recommendations to either annestameshkin@gmail.com or fictionwritersreview@gmail.com; ideally, include a brief blurb of who the poet is or what the book is about–and why s/he or it is so grand). I'll post your recommendations on the site, giving you credit (or hailing you as anonymous, should you wish to remain so).
For inspiration, take a look at one of our very first FWR features, "Poetry for Fiction Writers: Five Recommendations" from the fabulous poet Katie Umans.
And visit Starting Today: Poems for the First 100 Days, a website that lives up to its name, offering one Obama-themed poem every day for the first stretch of his first term. Co-creator-poets Arielle Greenberg and Rachel Zucker describe the project:
The day before the inauguration we sent out a call to poets we admire to write poems that respond, however loosely, to the presidency, the nation, the government or the current political climate. More than one hundred American poets responded immediately. The first 100 poets were each assigned one of President Obama's first hundred days in office, and each will write a poem reflecting on the state of the nation and the world on that day. A new poem is posted every day.