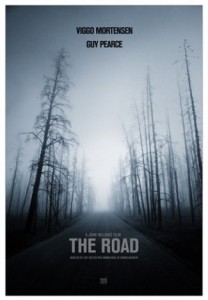 So you didn't win the auction for Cormac McCarthy's typewriter. (Ahem–if you did, we know a great literary site that you could support as well!)
For everyone else without a spare $254,500, we offer this interview with McCarthy in theWall Street Journal, available online for free. In the wide-ranging conversation, McCarthy discusses the film adaptation of his novel The Road, how his relationship with his 11-year-old son influences his work, the violence in his work, and much more:
WSJ: Does this issue of length apply to books, too? Is a 1,000-page book somehow too much?

CM: For modern readers, yeah. People apparently only read mystery stories of any length. With mysteries, the longer the better and people will read any damn thing. But the indulgent, 800-page books that were written a hundred years ago are just not going to be written anymore and people need to get used to that. If you think you're going to write something like "The Brothers Karamazov" or "Moby-Dick," go ahead. Nobody will read it. I don't care how good it is, or how smart the readers are. Their intentions, their brains are different. […]

WSJ: How does the notion of aging and death affect the work you do? Has it become more urgent?

CM: Your future gets shorter and you recognize that. In recent years, I have had no desire to do anything but work and be with [son] John. I hear people talking about going on a vacation or something and I think, what is that about? I have no desire to go on a trip. My perfect day is sitting in a room with some blank paper. That's heaven. That's gold and anything else is just a waste of time.

WSJ: How does that ticking clock affect your work? Does it make you want to write more shorter pieces, or to cap things with a large, all-encompassing work?

CM: I'm not interested in writing short stories. Anything that doesn't take years of your life and drive you to suicide hardly seems worth doing.