Tin House Books has a new way to encourage you to support bookstores. GalleyCat reports:
Between August 1 and November 30, 2010, Tin House Books will accept unsolicited manuscripts with one special condition–the submission must include a receipt that proves the author has purchased a book at a bookstore.
Any manuscript sent without a receipt will be returned unread. The new policy is part of Tin House's "Buy a Book, Save a Bookstore" campaign. The Tin House Books website notes:
Writers who cannot afford to buy a book or cannot get to an actual bookstore are encouraged to explain why in haiku or one sentence (100 words or fewer). Tin House Books and Tin House magazine will consider the purchase of e-books as a substitute only if the writer explains: why he or she cannot go to his or her neighborhood bookstore, why he or she prefers digital reads, what device, and why.

Writers are invited to videotape, film, paint, photograph, animate, twitter, or memorialize in any way (that is logical and/or decipherable) the process of stepping into a bookstore and buying a book to send along for our possible amusement and/or use on our Web site.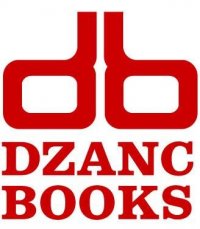 Fellow independent publisher Dzanc Books has responded with a campaign of their own:
In response to Tin House's new submission policy, we at Dzanc Books are motivated to reply with what we hope is an alternative solution to one of the issues Tin House seems to be raising; to wit the decline of books being purchased – and purchased at independent bookstores. […] For the month of July, we at Dzanc will donate a book to a school/library for each proof of purchase provided to us of a book bought at an independent bookstore. The book bought should be a work of literary fiction, though does not have to be a book published by Dzanc Books or any of our imprints.
Just send a copy of your receipt to Dzanc and they'll donate a book to any school you choose. Full details and the address are here.