After finishing a book you love, is it hard to move on? How long do you wait to open another — and how do you shake that feeling it won't measure up to the last?
On the Kenyon Review's KR Blog, Elizabeth Ames Staudt considers this dilemma:
An insistence on finding a book that's impossibly similar to the last will ultimately prove as disappointing as eating a falafel sandwich anywhere in Paris but at L'As du Fallafel, as will an arbitrarily 'opposite' selection when you're still craving fried chickpeas. What's an appropriate pining period when it comes to novels? How soon can I get back to Paris?
Sometimes second helpings are available: another novel by the same writer, a book of poetry by the author whose stories you just devoured. But when they're not, what can a reader do?
Staudt recommends a good "rebound book, a palate cleanser" to help with the letting go. In two words, I agree. And while a truly "opposite" selection rarely works, variety can help. A confessed book binger, I'm still haunted by that childhood epiphany most passionate readers experience: we'll never read all the books in the library, let alone the world. So reading nothing for a stretch of time is not an option. What is: following a novel with a story collection or play; reading a work of nonfiction during and between two novels; washing down a work of literary fiction like Let the Great World Spin with a YA novel like The Hunger Games.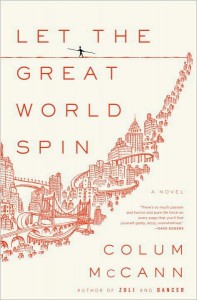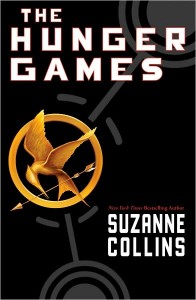 The latter is my favorite kind of pairing; luxuriating in introspection and language, then racing through thrilling plots, is satisfying emotionally and intellectually — especially when works transcend the conventions of their genres. Straying now and then from the hallowed grounds of Realistic, Serious Fiction can get our writer-brains buzzing (subconsciously or not) with questions like Why did I become a reader in the first place, and what makes me want to read now? What makes a good story? How important is tension, pleasure, prose? What makes readers empathize with (rather than "like") a character? What might one genre learn from the conventions of another?
Who can be heartsick while thinking about craftastic stuff like this?
Well, most of us can, or we wouldn't be readers to begin with. Such logic only goes so far, as does any attempt to categorize what we read or what we love.
Devastation happens. A book comes along that awes us as readers and writers: it pulls us into its world and characters, leaves us longing for them, even subtly stuns our craft-minded selves with its artful technique, its structure, prose, themes, connections. I still mourn my final moments with literary (yet genre-bending) page-turning novels like Jonathan Strange and Mr. Norrell, The Amazing Adventures of Kavalier and Clay, The Good Thief, and each book in Philip Pullman's His Dark Materials trilogy.
In her KR piece, Staudt describes this feeling perfectly:
When a book I love is ending—no matter how devastating the final pages, no matter how desperate I am to know how things will turn out, and what the very last line will say to me—I slow down. Like a kid on a bike heading downhill, I use both my brakes and my feet, let the rubber soles burn off, will the book to magically grow longer before my eyes.
What can we do when these books, the ones we wish would last forever, end?
Foist them on friends, talk about them, teach from them, aspire to write something that makes someone else feel like we did when we closed their covers. These are not only ways to move on, but ways to remember why we do what we're trying to. And — whether it's years down the line or immediately — we can always open a book again.
Also on FWR
Read Elizabeth Ames Staudt's review of Aryn Kyle's The God of Animals and her discussion review (with Britta Ameel, Charlotte Boulay, and Michael Shilling) of Richard Price's Lush Life.