Tom Bennitt and I were MFA classmates at the University of Mississippi. After fiction workshops, we'd often grab dinner or drinks at an Oxford establishment and talk about books, authors, movies, music. I admired Tom's writing and could tell he was hard worker, committed to his craft. And during the year we co-edited The Yalobusha Review, our program's literary journal, we not only produced a great issue but had fun doing so.
This month, Stephen F. Austin State University Press is publishing Tom's debut novel, Burning Under. It's a book I love for several reasons. First, it's a literary thriller in the best sense of that term: a thrilling story, fueled by original prose and dynamic characters. But more than that, the novel is not afraid to wrestle with big ideas, such as class culture in the Rust Belt and Appalachia, mental health disorders, masculine identity, and capitalism's exploitation of the environment.
Interview:
Gary Sheppard: Place burns hot in your novel, Burning Under. How did you come to know this area of mining country so well?
Tom Bennitt: I think setting is an underrated craft tool in fiction, and I admire writers who describe place with vivid, sensory details. Burning Under is firmly rooted in western Pennsylvania. It's a unique ecosystem, physically and culturally, that includes the Rust Belt, the coal mining region, rolling farmland, mountains, and deep river valleys. I grew up in Butler, a steel mill town north of Pittsburgh, in the eighties and early nineties. I also lived and worked in Pittsburgh for six years (2004-09.)
Most people know about the new-and-improved Pittsburgh, yet the Rust Belt is misunderstood. There's a pretty sharp divide. If you drive along the Ohio or Monongahela Rivers, you still see a lot of empty Main Streets and rusted-out mills. In the novel, the (fictional) town of Millburg captures the pulse of the Rust Belt, or I hope so. As for the coal-mining region, near West Virginia, some knowledge came from my job. I once did legal work for a company that operated coal and limestone mines, which offered an insider's view. But I did my own research as well: studying the mining process, touring an underground coal mine, and speaking to miners. I did a lot of driving through Somerset, Fayette, and Washington counties. I also visited the Sago mine, in West Virginia, a few months after an explosion killed twelve miners, and followed the federal investigation and litigation arising from the Sago accident.
In a country that's pretty much exhausted the "legal thriller" and "legal procedural" in television, movies, and books, what made you want to write this legal thriller?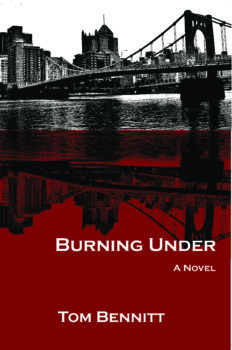 In high school, I devoured legal and political thrillers by Grisham, Turow, and Clancy. The Firm is still one of my favorites. But I agree with your premise that the classic legal thriller, centered around a long and dramatic trial, has been played out. My novel began in the MFA workshops we took together. My second year, I wrote a novella about a young miner, ending with the accident. But I couldn't see the story beyond that point. Two years later, I returned to it with fresh eyes and greater confidence. I'd been reading novels like Winter's Bone and Crooked Letter, Crooked Letter that combined elements of literary fiction, gothic, and suspense. And I realized that telling the story from multiple points of view–including Simon, a lawyer working for a corrupt mining company–was the answer. But rather than a standard legal thriller, I see it as a character-driven crime novel with legal issues on the side. The central focus is how Simon, Larry, and Denise are affected by the mine accident, and how they react to it. Either way, I tried to put all of myself into the book. Pour in my knowledge, skills, experiences, interests, and imagination. Stir them up, cook under high heat, and see what comes out.
You practiced law before becoming a writer. So what made you go from that dark side to this dark side?
Maybe I prefer t-shirts and jeans to suits, yet I can't live without self-torture. As a writer I'm a late-bloomer. Right after I turned thirty, I went through a bad breakup and a severe injury (tearing my Achilles tendon.) I was depressed, physically and emotionally, and started writing fiction to escape. Soon, it became an addiction. A few years later, when the recession hit and my job's future was in doubt, I started looking at MFA programs. I considered low-residency programs, but Ole Miss offered a fellowship, and I wanted to reinvent myself. So I quit my job and moved south. Here we are, nine years later, and I'm still on the writer's dark side.
One thing I love about these characters is how they talk like the same working class people I know, which is to say that they aren't really concerned with being politically correct. There's more than a few jokes your characters tell in this book that would make my dog blush. Was there much deliberation on how you wanted to craft the characters' irreverence? Did you ever think, well, I might have gone too far with this one? Can you share any filthy jokes that didn't make the cut?
I had a different childhood. I was raised in an old farmhouse outside a dying steel mill town. But it took four years at Bowdoin–where most of my friends came from wealthy New York and Boston suburbs and elite prep schools–to recognize how different. Too many fiction writers ignore working-class characters, and the ones you do see are often reductive: either the depraved white trash villain, or the simple-yet-noble hero.
I felt it was important to draw real, complex characters and write honest dialogue. Since Larry is quiet and cautious, I rarely censored him. And I could trust Denise's intelligence. (Or maybe I didn't have the guts to censor her.) With Simon, I tried too hard in the first draft to make him quirky or eccentric. In later drafts, I did cut a few of his cringe-worthy jokes and thoughts. I think the most irreverent, unpredictable character is Tree. But he seemed to get away with more, both as Luke's best friend, and as a black man in a white community who's faced years of racism and ignorance. Also, I think the dialogue, especially between miners, reflects patterns of male identity and communication, often hiding insecurities and fears of revealing honest emotions.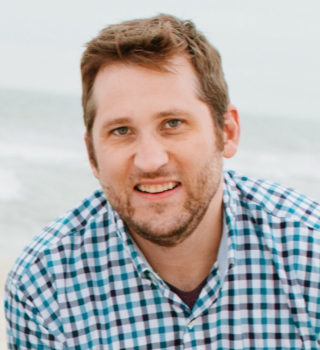 This book is as much Denise's story as Simon's. And some readers aren't going to like her trajectory. Can you talk a little about how you go about defining the fine line between squaring a character's sympathies with their more nefarious actions? In Denise's case, how both mercy and selfishness can lead someone to commit an act that is reprehensible on its face. In other words, how much unlikeability is too much?
I have never liked the 'likeability' question, but you phrased it well. We do need to square our characters' virtues and vices. Still, our main job is to reflect their true desires and motivations. Even if you tried to satisfy all your readers, you'd fail. Denise has flaws and contradictions, but she's a survivor. She comes from a poor mining family. She is stubborn and hard, but also sensitive. She has a strong sense of justice, but is also willing to break her own moral code. And she faces tougher obstacles and harder choices than Simon or Larry. Some readers may not like her, but others will, and that's how it should be. Either way, I believe she commands respect. Also, female protagonists are held to a higher standard. But, then again, that seems to be changing when you think, for example, about characters being written by writers like Megan Abbot or Gillian Flynn.
While drafting my novel, I called you and asked several questions about Pittsburgh, because I had a chapter set there. You were gracious to give me your expertise, but looking back, had I just read Burning Under I would have understood it much better. Because the city is seen through the eyes of your characters, it feels lived in. What novels do you think offer the best writing about Western Pennsylvania, Pittsburgh, and/or mining country?
First, I appreciate the kind words. So, here a few books that come to mind. For Western Pennsylvania, Philip Meyer's American Rust captures the end-of-century depression of Rustbelt towns in the Monongahela Valley. Stewart O'Nan's Snow Angels is also a great novel. It's set in Butler County in the mid-seventies, during the post-Vietnam recession, when the steel industry began its downhill slide. As for Pittsburgh, I love the short stories of John Edgar Wideman, Michael Chabon's early novel, Wonder Boys, and the plays of August Wilson. With regards to mining country, great writers like Chris Offutt and Ann Pancake have covered Kentucky and West Virginia. Much less is written about my home state. I did enjoy Coal Run by Tawni O'Dell, and Jennifer Haigh's Baker Towers is a great historical novel, set in Pennsylvania's anthracite coal region.
Speaking of books, I have to admit (finally) that I borrowed your signed copy of Lewis Nordan's Sugar Among the Freaks in 2012, and I never returned it. (But give me your new address and I'll send it ASAP). You were very passionate about Nordan. Gave a whole lecture about his language, I think. What's the last book you read that you loved so much you'd let someone borrow your copy for eight years running?
I don't remember giving any lectures, but Nordan's stories are funny, lyrical, and heartbreaking. Back in 2007, I won a short story contest that he judged. I'm told that he was funny as hell, and it seems like everyone who knew him–from Pittsburgh to Mississippi–has a great story or two. To answer your question (I think), The North Water, by Ian McGuire, was a recent book I would not lend out, because it read like the deranged lovechild of Moby Dick and Blood Meridian.
Finally, how do you see your novel fitting in to the larger cultural or literary conversation of this region or these issues?
First, I'm not winning a Pulitzer anytime soon, and I don't think Burning Under will be part of the literary canon. If anything, the novel's identity reflects our fractured (individual and collective) identity in the postmodern, new-millennial age. It also engages themes of eco-justice–capitalism's slow violence against the environment–and economic class division. But more than ideas or identity, I tried to write a book that entertains readers, so they keep turning the pages.