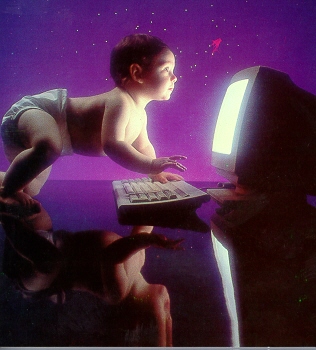 Time for age-based writer lists!
First up: The New Yorker names its list of "20 under 40" list of fiction writers worth watching. The last such list was compiled in 1999 and included Jhumpa Lahiri, Junot Diaz, and David Foster Wallace; the current list includes Sarah Shun-Lien Bynum, Joshua Ferris, Salvatore Scibona, and Wells Tower, among many others. Yes, all of them were born in 1970 or later. If that bothers you, move on to list #2:
Ward Six counters the New Yorker list with a list of "10 Great Writers Over 80," praising John Barth, Beverly Cleary, Harper Lee, Doris Lessing, and 6 others for "kicking ass for longer than we have been alive." (Via.)
And as if that's not enough, The Millions offers a speculative list: what the New Yorker's "20 Under 40" list might have looked like 40 years ago. (Of course, this list gives the New Yorker 20/20 hindsight.)
Finally, for those emerging writers feeling daunted by these lists: take another look at that New Yorker list. Median age? 35, with the most common age being 37. Nearly all of these writers have been working for years, and now—in their mid-to-late 30s—are "writers to watch." As in, their best work still lies ahead. The lesson to take from all these lists, maybe, is that good writing takes time to develop.