Editors' Note: In early January, Anne and Jeremy wrote our Contributors to hear about their favorite books from 2009, the results of which we've compiled as a feature for Valentine's Day. But we enjoyed the punchy letter Contributor Brian Bartels sent us so much that we decided it deserved its own post. Happy Valentine's Day!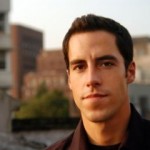 A Letter of Apology:
First off, you look great today. No lie. But it's a sad day for me. If I may borrow the words of Kris Kristofferson, I would trade all of my tomorrow's for another yesterday. I wish I could get 2009 back, but she is gone. It sped by, didn't it? Maybe I wasn't focused. Maybe I should've drank less and slept more. Or maybe – just maybe – I shouldn't have been so damn negligent. I often write plays, and in 2009 I read a lot of plays, and I read a lot of graphic novels and various other mediums, but fiction mostly eluded me. And the worst part about that is accepting it. In summation, I'm the bad guy, you're the hero and the world doesn't care about either of us.
But let's get started!
I've made a few original categories, so please bear with my veering.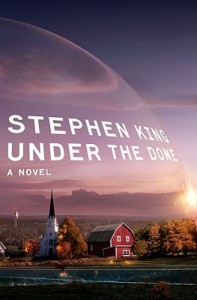 1. 2009 Book I Would Love To Hit My Enemies With: Easy. Stephen King's Under The Dome. This unabridged encyclopedic-side novel would topple Rick Bass' biggest elk. I'm told it's a great read and vintage King, but every time I stop and look at it in my local bookshop I get tired.
2. 2009 Writer Who Still Plays Better Guitar Than Me: Again, Steve King. Though I haven't heard him bleed the six-string, I've seen a picture of it, and he just looks like an aged punk god, proving that even if he did in fact suck onstage at least he leaves a satisfying ocular impression.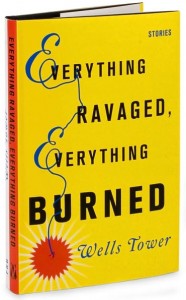 3. Terrific 2009 Book With Misleading Cover Art: Sorry. This was easy from both sides of the category. Wells Tower's Everything Ravaged, Everything Burned did not have me at its hardcover hello. Presumption is my hotrod when craving visual stimulating before investing in an unknown book while browsing. Cover art matters, peeps. I'm probably using Tower's excellent story collection as an example of many book covers that were far worse, but the fact his stories inside were so tender and rich and captivating affected me, oddly, philosophically, as well as emotionally. If Everything hadn't been highly recommended, I would've passed it over on the bookshelf.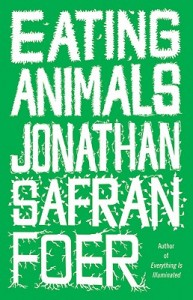 4. 2009 Book About Eating Animals. Eating Animals by Jonathan Safran Foer.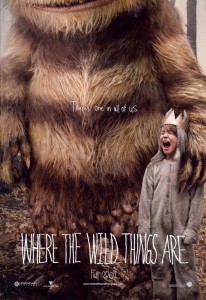 5. 2009 Book That Was Made Into A Movie I Did Not Like:The film version of Maurice Sendak's Where The Wild Things Are was either cherished or scorned, depending on who you asked; other FWRers loved it. The film's translation was a dizzying portrayal of a child estranged from anything resembling normalcy – which I loved about it, since that is rarely explored in American cinema. But the story itself, penned by Dave Eggers and Spike Jones, crafted a simple, awful message: Don't make friends. Ever. Friends suck and they will try to eat you. Oh, and your parents are careless frauds. Ouch. If I saw this film as an adolescent, crafted from such a timeless story that deserves the best of our individual imaginations, I would never try making friends – not that I have many now, as it were. Rats.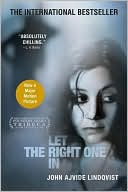 6. 2009 Book Made Into A Movie I Did Like: The Swedish film Let The Right One In, directed by Tomas Alfredson, actually came out in 2008, but I saw it in 2009, so nothing in this category mirrors authenticity. Again, sorry. But this film is one of those rare adaptations we crave when reading fiction. Pitch-perfect setting (so important and often over-looked in book-to-film transitions) pace and nuances of character enrich the film's body and pay due reverence to John Ajvide Lindqvist's underappreciated novel. Though the film didn't fully expand on the novel's depth, it remains a sound example of how great storytelling can indeed be celebrated with the right vision. (Also, note that Alfredson is currently directing novelist David Ebershoff's first book, The Danish Girl.) Thank the ghost of Bram Stoker: finally, a story about child vampires that doesn't (sorry) suck.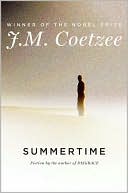 7. Favorite Book of 2009: Summertime by J.M Coetzee. I am a geek for the "Coetz," if I may be so bold. Unpredictability can be a writer's greatest asset, and with this Booker/Nobel winner, the surface of things is never trustworthy. Bask in the ultraviolet rays of Coetzee's literary economy. He provides you with everything you need – and only that much – as conventional narrative becomes interview dialogue, becomes fragmented detail, becomes imagined memoir. If you pay attention, you can see Coetzee weaving his life stories every step of the way, until the end, where we take in the finished piece, which can be interpreted differently with each finale.  Reading Coetzee reminds us how we as writers straddle life as one part voyeur, one part existentialist:  wholly meditative.
8. 2010 Writers Looking Forward To Reading: Per Petterson. Jennifer Egan. Jim Harrison. You.