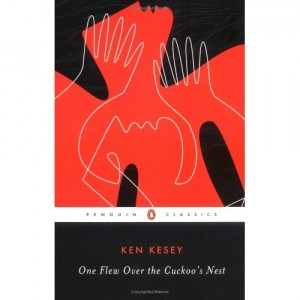 This story (audio and transcript available here) covers the high rate of teen suicide on Nantucket. The community is struggling with how to cope – and how to prevent further cases; psychologists and trauma specialists are working with police officers and teachers, training them to identify (and recommend to counseling) kids who suffer from depression. At a town meeting earlier this year, Harvard's Robert Macy urged parents to take the time to really listen to their kids, stressing that this was more important that actively trying to prevent them from harming themselves. All of this seems like good work and excellent advice.
But I was saddened (if not surprised) by one approach – removing "depressing" literature from high school English classes. Does anyone else find this alarming?
As administrators and town officials follow Macy's advice, teachers are taking their own precautions.
English teacher Page Martineau says her department won't be assigning some of the more depressing books on its reading list.
Hamlet is out; so is Death of a Salesman. Romeo and Juliet stays, though. But Martineau is sacrificing one of her favorites.
MARTINEAU: One Flew Over the Cuckoo's Nest. It takes place in a mental institution, and I just felt I'd like to get away from mental illness.
I'm the first to admit that literature can have a powerful influence (more complicated than simply positive or negative) on young people's lives, but I disagree with the department's decision to avoid "depressing" books. Isn't it possible that reading such books and talking about them in a classroom setting would actually have a more restorative impact than pretending they – and the emotions their characters feel – don't exist?